Cedar Rapids, Iowa Feb. 9, 2016. Rockwell Collins will build upon its long-standing commitment to the Asia-Pacific region at the Singapore Airshow 2016 with innovative and reliable solutions for airlines, airports and defence.
Since the last Singapore Airshow, Rockwell Collins has significantly expanded its presence in the Asia-Pacific region through key acquisitions, the opening of new facilities, and the formation of new relationships and joint ventures.
"The Asia-Pacific region presents high-growth opportunity for the aerospace and defence industry for the foreseeable future," said Colin Mahoney, senior vice president, International and Service Solutions for Rockwell Collins. "We see continued positive economic growth through the end of the decade in developed and emerging countries in this region. With our long-standing presence in Asia Pacific and strong customer relationships, we're well positioned to accelerate our growth."
At the show, Rockwell Collins plans to announce a number of contract agreements, including one of the largest airline avionics orders in the company's history. Rockwell Collins will also be making announcements related to military communications and radar system selections by key customers in Asia Pacific.
Highlighting its exhibit will be Rockwell Collins' market-leading Flight2™ avionics demonstration flight deck for C-130 platforms. The proven Flight2 avionics solution modernizes C-130s to enhance situational awareness and safety for flight crews, and to meet current and future airspace requirements.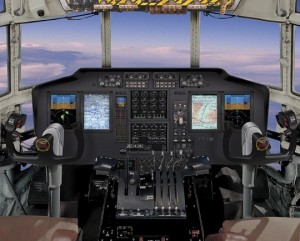 The exhibit will also feature Rockwell Collins PAVES™ Wireless high-performance onboard streaming and PAVES™ seat-centric in-flight entertainment (IFE) cabin solutions for airlines. PAVES Wireless can reach more than 500 personal devices at once with content ranging from movies and music to news and information, and PAVES seat-centric IFE is an easy-to-use, easy-to-maintain large-screen HD system for passenger seatbacks. Both systems are part of Rockwell Collins' complete portfolio of and connectivity solutions for airlines, including seat-centric, broadcast, and wireless IFE, moving map and passenger service systems as well as the industry's highest broadband connectivity offering.
Additionally, as information management becomes increasingly important for airlines, business jet operators and militaries around the globe, the company's ARINC Global Network is securely and reliably delivering the voice and data services these operators need to enhance safety and increase efficiency. Rockwell Collins will also be showcasing its ARINC MultiLink flight tracking service at the show. ARINC MultiLink provides operators with a comprehensive and cost-effective method to track the location of their fleet globally, using all available data sources.