Tel Aviv. 13 October 2020 . With the first delivery of the first Iron Dome battery to the US Army underway, and as it prepares to complete the deliveries of the last TROPHY Active Protection Systems for the US Abrams MBT's, Rafael Advanced Defense Systems Ltd. is participating in the AUSA 2020 virtual show, October 13-16. Join them there to get the most-up-to-date information and hear about Rafael's variety of solutions on it's brand new "Talking Defense" web magazine.
At the heart of Rafael's systems, are advanced artificial intelligence and deep learning capabilities that optimize performance. These are also at the heart of two of Rafael's leading next generation technologies, that have been integrated into its Suite for Future Armored Vehicles, featuring a Transparent Cockpit and quantum leap in AI capabilities, combining the most advanced subsystems and optionally-manned technologies, and transforming any armored vehicle – including AFVs, APCs and tanks – into an ultra-modern combat system. Another breakthrough system developed by Rafael is the Fire Weaver, a Revolutionary Networked Attack System for the new wave of Land-Based Operations Digitization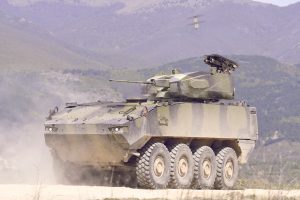 In today's rapidly changing battlefield, the combat helicopter still holds a central and important role. The combat helicopter is a valuable asset for the military commander both in defense and offence missions. Rafael is a leading supplier and integrator of a full armament upgrade package, including both 4th and 5th generation stand-off Precision Guided electro-optical (EO) Spike missiles with a range of 32 km, EO devices, Guided/unguided Rocket interface, Command & Control interfaces for pilot situation awareness, HMDs (Helmet-Mounted Displays for cueing of SPIKE Seeker and EOS to pilot head orientation) and even heliborne broadband Digital Data-link for continuous communication among the squadron helicopters.
The innovation that will bring the game-changing technological advantage to the battlefield will be the capability to turn separate systems into a single, fully integrated system, with all components operating simultaneously and in concert ‒ ensuring continuous battlefield superiority and combat overmatch. This will be demonstrated through Rafael's integrated Samson 30mm Remote Weapon Station. Designed to mount a 30/40 mm gun and a coaxial 7.62 mm machine gun, Samson can be integrated into any modern, light-armored, high-mobility fighting vehicle ‒ new, existing, or upgraded ‒ including 8×8 Infantry Fighting Vehicles (IFVs). The integrated system offers a comprehensive suite that includes the Spike LR2, a 5th generation precision, long-range, electro-optical guided, multi-purpose, multi-platform missile system, the TROPHY Active Protection System with combat-proven protection against anti-armor rocket and missile threats, the Fire Weaver, an ultra-smart tactical, networked combat system with sophisticated autonomous capabilities that connects all types of sensors and shooters over any tactical radio in real time, to instantly and simultaneously performs targeting and optimal shooter selection for unlimited targets, closing sensor-to-shooter loops with precision strikes, the BNET, a next-generation ultra-high-speed broadband tactical, data/voice/video, software-defined on-the-move radio and the Firefly, a mini, portable, BLOS close-combat Loitering Munitions (LM) system that meets the challenges faced by ground forces in urban combat.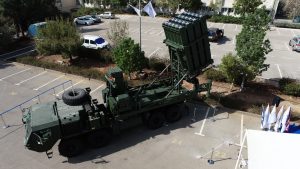 In September, Rafael began delivery of the first Iron Dome battery to the US. In August 2019 the United States and Israel signed an agreement for the procurement of two Iron Dome Defense System batteries. The first battery is being delivered in record time, and the second battery will be delivered in the near future within the framework of the agreement. These batteries will be employed in the defense of US troops against a variety of ballistic and aerial threats.
In August, Rafael and its partner Raytheon announced the signing of a joint venture to establish an Iron Dome Weapon System production facility in the United States. This will be the first Iron Dome all-up-round facility outside of Israel, and it will help the U.S. Department of Defense and allies across the globe obtain the system for defense of their service members and critical infrastructure.
Throughout the years, Rafael has signed numerous joint ventures with American companies for joint development, production and marketing of air, land and marine systems. In fact, most of the systems listed above came to the U.S. military via partnership with major U.S. primes, including Boeing, General Dynamics, Lockheed Martin, Raytheon, and Leonardo DRS. Rafael plans to enhance its presence in the US by increasing the capability of existing subsidiaries (C4ATS, RSGS) and creating fully owned American companies.