Airport commences normal operations from today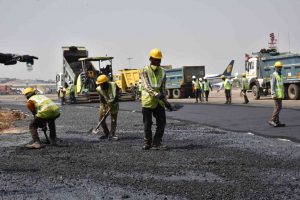 Mumbai. 30 March 2019. GVK led Mumbai International Airport Limited (MIAL) has completed its runway re-carpeting and maintenance work at the intersection and will resume regular work from March 30, 2019, starting 1700 hrs after a twenty-one-day runway shutdown.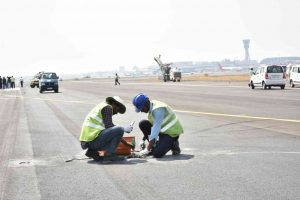 The key to success of this project was handing precision on-time re-carpeting work of the runway within its stipiulated 6 hours, maintaining Mumbai's challenging flight schedule. The re-carpeting of the 50,000 sq. mt. intersection was carried out using state-of-the-art technology which allows ease application, quick-setting features and enables airports to take a load of normal air traffic immediately after application. The resurfacing work was carried by a team of 600 workers in-line with a well-planned exercise to ensure that the work in hand is completed on-time. A military disciplined process was followed right throughout the planning, designing and construction stages with limited aircraft downtime.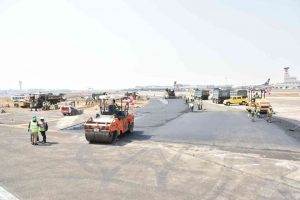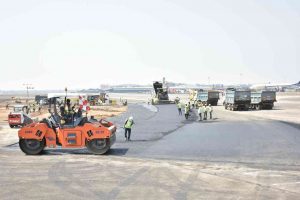 Mumbai airport is the busiest single-runway airport in the world, having two cross runways, 09/27 (main runway) and 14/32 (secondary runway) handling about 950+ aircraft movements per day. Operating to over 112 destinations in India and around the world, CSMIA has helped the airport set a new record by handling 1,004 aircraft on a single runway on December 8, 2018, surpassing its previous record of handling 1,003 flight movements in a day in June 2018.