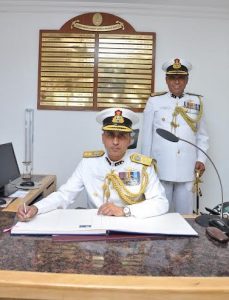 Chennai. 30 April 2016. Inspector General Rajan Bargorta ,TM took over as the new commander coast guard region (East) from Inspector General SP Sharma PTM & bar, TM who retired today after completing more than three and a half decades of coast guard service.
Later during the day the new incumbent interacted with the media and expressed his views on the priorities of the coast guard in future. The regional commander stressed upon further strengthening coastal security mechanism, expedite the growth of infrastructure to support cg operations ensure safety and security of the fisherman. He urged media personnel to continue their support in projecting positive image of the ICG.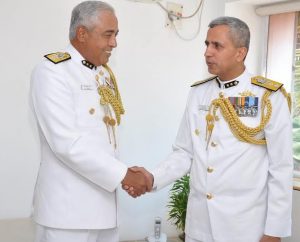 The flag officer joined service in 1985 and has held various significant appointments afloat and ashore. He was holding the appointment of Principal Director (logistics), at the coast guard headquarters, New Delhi, prior to assuming command of Coast Guard Region (east).