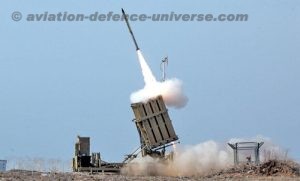 Tel Aviv, Israel. 10 February 2022. From February 15-18, 2022, Rafael Advanced Defense Systems will participate in the Singapore Air Show.
For decades, Rafael has been at the forefront of cutting-edge military technologies, and a global leader in research and development of advanced defense technologies. These complete, combat-proven solutions highlight Rafael's superiority in system interoperability, sense-to-strike and combat -AI capabilities. Recent technological achievements have demonstrated versatility in the fields of communication and reconnaissance. The seamless system integration of Rafael products with a vast array of platforms has been substantiated on both the MicroLite system as well as the BNET ground-based SDR system. These systems will be elaborated on during the show.
Throughout the week, Rafael will showcase the SPYDER All-in-One air defense system. SPYDER is a quick reaction, lower-tier Air-Defense system, designed to counter enemy aircraft, bombs, UAV's, and precision-guided munitions. It provides effective protection of valuable assets, as well as first-class defense for maneuvering forces .By incorporating an integrated radar, Toplite EO/IR sensor and launcher onto a single platform, the All-in-One SPYDER can address a defense force's individualized, operational needs. The SPYDER Air Defense System is the only Israeli made air defense system acquired by a NATO member state.
Rafael will also display a range of cutting-edge solutions addressing the offensive and defensive challenges of the modern battlefield: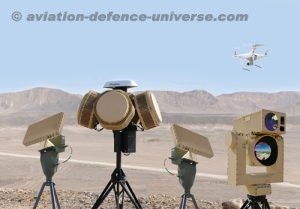 MicroLite: an innovative, compact, lightweight EO/IR Intelligence, Surveillance, Targeting and Reconnaissance (ISTAR) system, for small aerial platforms such as UAVs, manned aircraft, aerostats, and observation balloons. The first of its kind, MicroLite has been tested and successfully integrated onto multiple unmanned aerial platforms, executing Wide-Area-Persistent-Surveillance (WAPS) missions.
LITENING-5: as the latest evolution of the world's most widely-used targeting and navigation pod, Rafael's LITENING-5 incorporates a wide array of sensors enabling target detection, recognition, identification. Known for its ability to shorten the sensor-to-shooter cycle, LITENING-5 provides electro-optical tracking of multiple dynamic and stationary targets. Its open architecture and vacant internal space enable integration of numerous capabilities and growth potential, such as SAR, ELINT and more. LITENING-5's advanced operational capabilities enhance the fighter mission and effectiveness of combat range through all types of air-to-surface smart weaponry, including laser-guided, GPS-guided, and EO/IR imaging guided munitions.
RecceLite: part of Rafael's family of advanced aerial and ground electro-optical systems, RecceLite provides multi-spectral, multi-role, real-time stand-off and stand-in reconnaissance, consisting of an airborne pod, a wide digital D/L, and a ground exploitation station. Recently, the latest model, the 3rd Generation Reccelite XR, successfully completed its development and testing phase; it enables extended standoff ranges of over 80 km.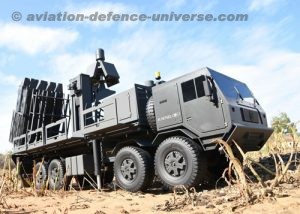 BNET Software-Defined Radios (SDR): this family of advanced, tactical broadband IP-MANET (Mobile Ad Hoc Network) provide reliable high-speed, low-delay connectivity for broadband data, voice and video on-the-move for ground and airborne platforms, HQs, and dismounted soldiers. The modular, multi-band, multi-channel, net-centric system enables unprecedented data rates and user numbers enabling all land, sea and air units to participate in a single, seamless, scalable network.
Other key systems on display include:
Iron Dome air and missile defense system
David's Sling air defense system against medium-range missiles
DRONE DOME counter-Unmanned Aerial System (C-UAS)
SPICE family of stand-off, autonomous, air-to-surface munitions
LITESAT Electro-Optical Earth Observation system