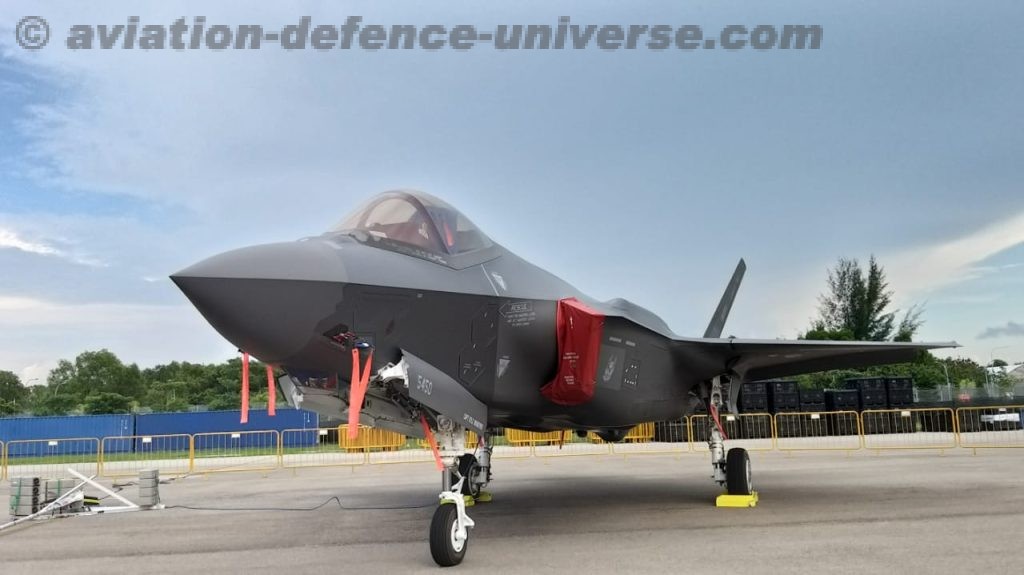 By Sangeeta Saxena
Singapore. 17 February 2022. While Lockheed Martin unveiled its 2022 production target for F-35 and was happy that it would produce 148 to 153 F-35s, the host country Singapore became an example of placing its faith on it, though the news is not new. It may be recalled that in 2019 Singapore had selected the F-35 as its next generation fighter jet, and in 2020 the United States government approved the sale of the F-35B to Singapore. Singapore has been a part of the F-35 program since 2003 when it joined as a Security Cooperation Participant and the Republic of Singapore Air Force will take delivery of their first F-35B in 2026.
Singapore's Lockheed Martin story doesn't begin with this for the uninitiated. Beginning in 1976, the Singapore Air Force acquired two C-130B's from the USAF. Today they have four KC-130Bs, five C-130Hs and one KC-130H. Singapore has also operated the proven F-16 for more than 30 years.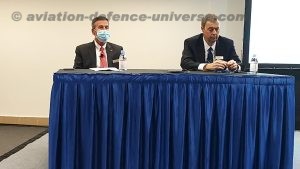 In a press interaction at Singapore Airshow, Tim Cahill, Lockheed Martin's senior vice-president for Global Business, confirmed, "Thailand had expressed interest in buying F-35s, but nothing official that I am aware of that has come relative to that The purchase will depend on US Congress ". Recently Thai Air Chief had made a statement that his Airforce would want to buy at least eight of the fighters from Lockheed Martin.
But the most reliable market in the Indo-Pacific is the already strong existing one for the C-130Js. Lockheed Martin's Vice President for Global Pursuits, Randy Howard, reiterated that in the case of C-130J Super Hercules some of the backlog comes from regional countries, with Indonesia and New Zealand having five aircraft on order each. And the four airforces of the region Australia, Bangladesh, India and South Korea, are satisfied customers and have used the aircraft in all conditions. From the highest landing strip in the world to austere, unprepared runways, the C-130J goes where other airlifters can't, won't or don't go. It's a proven workhorse that's the airlifter of choice for 22 nations and 26 operators around the world, supporting any mission whenever and wherever it calls.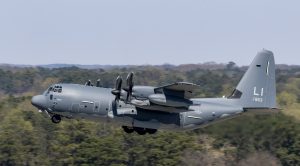 Lockheed Martin officials outlined the Vision for 21st Century Security and Deterrence, with a focus on Joint All Domain Operations (JADO) during this briefing. Tim Cahill stated, " joint all domain command and control— known by different acronyms depending on country — is a concept resonating all over the planet. It's something that we see as the future of security in the world everywhere. We do not currently have an estimate for the growing market but it's going to be a relatively large segment of the market at some point in the future." For Indian military watchers it rings a bell. Joint operations , joint commands and theatrisation are the most talked about military strategies and the industry is in sync with the forces and Ministry of Defence to create and co-create as per the need of joint all domain operations. This goes a step ahead by creating jointness for friendly nations' combined operations.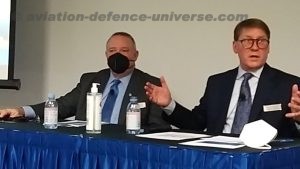 cand now head of customer requirements for Lockheed Martin stated, " In 2021 Talisman Sabre exercise, the largest bilateral training activity between the Australian Defence Force and the US military was designed to test the countries' joint operations. The Joint Strike Fighter demonstrated its ability to pass data over various networks from aircraft that took off from Fort Worth, Texas, to other aircraft and bounced information through Hawaii to Australia to provide data to the exercise in Australia."  But Tim Cahill had a point when he said, " while Australia and the United States both fly F-35s and are able to share top level intelligence and attendant data. Its the legacy pieces that are going to be the challenge. When All Domain Operations are built in the Pacific, if two weapon systems cannot communicate with each other you've got to build the connectivity. If you do it from scratch you get the chance to apply some standards." Thomas Rowden, Vice President with Rotary and Mission Systems who is also a US Navy Veteran, stated, " Australia's Air 6500 Joint Air Battle Management System effort as an example of where it's really coming together for us, not only in pulling the sensor together, pulling the decision makers together, working with the Australians Defense Force to tighten that loop."
On the burgeoning demand for helicopters by defence forces in the region Tim Cahill said , "there is  a growing need for helicopters in the region. The Philippines order was a very good one for us, the partnership with the armed forces is really positive for us, and in fact they are ordering more," he said. Recently Philippines has signed  agreements with the U.S. government to get 12 Lockheed Martin-Sikorsky CH-53K helicopters.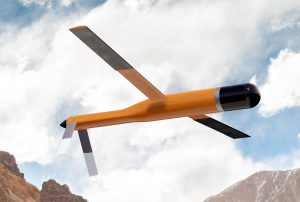 Not much publicised is Lockheed Martin's role in producing the MORFIUS drone, a small, reusable autonomous aircraft designed to electronically disrupt or destroy swarms of enemy drones. The system is not planned for international sale, informed Tim Cahill. What is interesting is the fact that Lockheed Martin recently testing an autonomous UH-60 Blackhawk utility helicopter. This means drones are also being considered for cargo carrying roles. "Selling such a system has its own challenges. It's going to be really interesting to see how that plays out. Sending out an unmanned aircraft to do a patrol, everyone is OK with that. Then you say it will carry troops. Then there's a comfort level you have to achieve," said Tim Cahill.
With the world raising itself out of the depression created by the pandemic and restrictions post the Covid-19 set back, as countries recover slowly from the economic woes Lockheed Martin ended on a positive note that security is still top priority for nations of the region and all stalled upgrade and buying programmes will now see the light of the day.