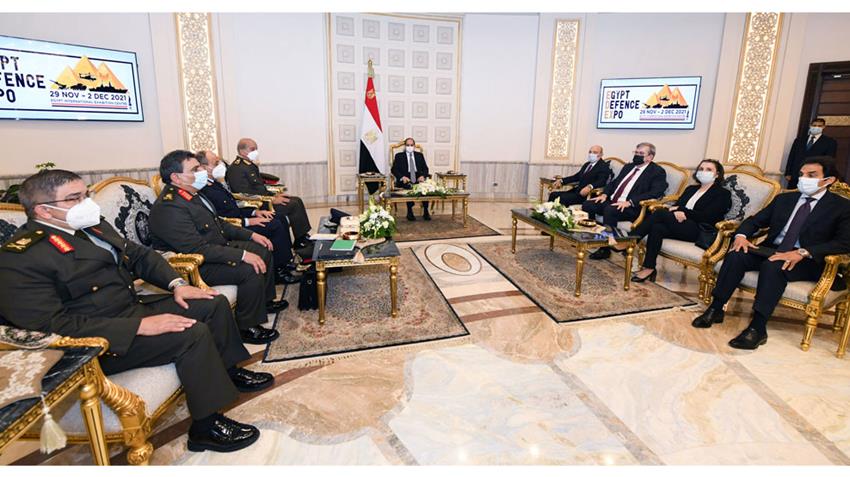 Cairo. 01 December 2021. President Abdel-Fattah El-Sisi met with Éric Trappier, Chairman and Chief Executive Officer of France's Dassault Aviation, the manufacturer of the Rafale military aircraft. Trappier is in Egypt to participate in the Egypt Defense Expo (EDEX) 2021.
The meeting was also attended by Minister of Defense and Military Production General Mohammed Zaki; Air Force Commander Lieutenant General Mohamed Abbas Helmy; Head of the Financial Affairs Authority of the Armed Forces Major General Ahmed El-Shazly; and the Egyptian Armament Authority Director Major General Osama Ezzat.

The Spokesman for the Presidency stated that the meeting touched on aspects of joint cooperation with Dassault, in light of its extensive experience in military industries that use advanced technological systems.