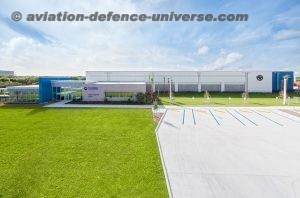 Paris. 18 June 2019. Pratt & Whitney, a division of United Technologies Corp., announced an investment of up to $45 million in its existing West Palm Beach facility that will further expand the facility's footprint to meet the growing maintenance, repair and overhaul (MRO) capacity needs for the Pratt & Whitney GTF™ engine family. Investment began in 2018, with the total investment expected to be completed by the end of 2020. The West Palm Beach Engine Center converted from PW1100G-JM engine production to overhaul capability in 2018.
"Pratt & Whitney is excited to continue to grow and invest in the GTF MRO network," said Joe Sylvestro, vice president of Aftermarket Operations at Pratt & Whitney. "The West Palm Beach site has an incredibly talented workforce and has shown their ability to handle the ramp up in both engine production and overhaul. This investment will allow the site to focus on MRO and continue to showcase Pratt & Whitney's world-class service capabilities for the GTF engine family."
The $45 million investment will support ongoing efforts to increase the capacity and capability of the West Palm Beach site to perform GTF engine disassembly, assembly and test operations. The West Palm Beach facility inducted its first GTF MRO engine in October 2018.
Pratt & Whitney opened its original 7,000-acre facility in West Palm Beach in 1958, focusing on engineering and research. In 2014, the company opened its 97,000-square foot West Palm Beach Engine Center and state-of-the-art engine production facility which will continue to produce and test F135 engines, auxiliary power units (APUs) and turbojets.
Pratt & Whitney has made more than $250 million in capital investments in its West Palm Beach facility since 2000 to support the production of the world's only geared turbofan commercial engine, the Pratt & Whitney GTF, as well as the F135 engine for the world's only fifth generation fighter jet.