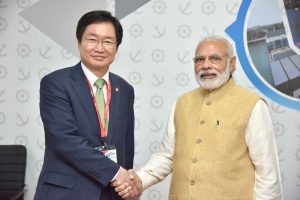 Deals worth Rs. 82, 000 crore are expected to be signed
By Sangeeta Saxena & Ankita Srivastava
Mumbai. 14 April 2016. It is a red letter event for the Indian maritime industry. An event to commemorate India's fastest average turnaround time in ports, an added 165 million tonne capacity of  which 94 million tonne capacity added by these ports in 2015-16 and the traffic in major ports' growth of more than four per cent in the last two years, despite global slowdown.
In an era of rapid transformation and modernization, the Ministry of Shipping is showcasing  investment opportunities in the sector at the first ever Maritime India Summit 2016, inaugurated by Prime Minister Narendra Modi in Mumbai.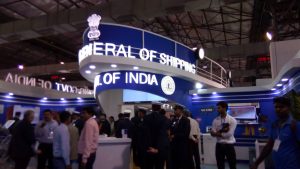 The objective of the three-day Maritime India Summit is to attract potential investors to the vast opportunities that the various components of the Maritime Sector have on offer.
Informing that India's highest ever quantity of cargo handled by major ports and India's fastest average turnaround time in ports was in 2015, Modi reiterated that the port efficiency parameters have shown very good improvement.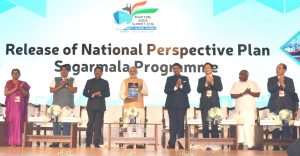 "In the last two years, our Major Ports have added 165 million tonne capacity with record additions each year,  94 million tonne capacity was added by these ports in 2015-16 alone which is the highest ever and operating Profit margins which were declining, have increased. In 2015-16 alone, the operating profit of the twelve Major Ports has increased by nearly 6.7 billion rupees," the Prime Minister added.
During 2015-16, Kandla Port in Gujarat breached the one hundred million traffic landmark and displayed twenty per cent improvement in efficiency, Jawaharlal Nehru Port Trust registered a net profit of ten billion rupees helped by a twelve per cent increase in efficiency and flagship companies like the Shipping Corporation, Dredging Corporation and the Cochin Shipyard have registered higher profits as compared to the previous year.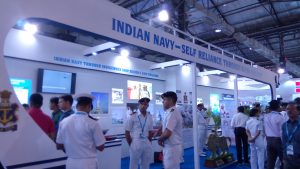 "However, this is just the beginning. We want to do more. We are enhancing our own capacities of execution and implementation. The National Perspective Plan of the Sagarmala Programme has been released today.  During the last two years, major ports have awarded 56 new Projects involving an investment of more than 250 billion rupees. This will create an additional port capacity of 317 million tonnes per annum.  Our vision is to increase port capacity from 1400 million tonnes to 3000 million tonnes by 2025. We want to mobilize an investment of one lakh crore, or one trillion rupees, in the Port Sector to enable this growth. Five new ports are planned to meet the increasing demand of the Exim trade which will rise in proportion with the fast-growing Indian economy. New ports are also being developed by several coastal States of India," he added.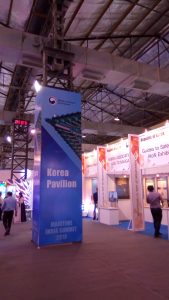 The partner country South Korea, which is a leading country in Maritime related technologies and accounts for 30 percent of the global shipbuilding market , has a delegation led by its Minister of Oceans and Fisheries Kim Young-Suk and comprising of two Deputy Ministers, senior government officials and representatives of 52 maritime sector companies is participating in the Summit. Delegates, CEOs and speakers from 41 countries in addition to India promise to make India the hot destination. The ministers from Mauritius, South Africa, Sri Lanka, Bangladesh, Madagascar, Sudan and Maldives are also a part of the event.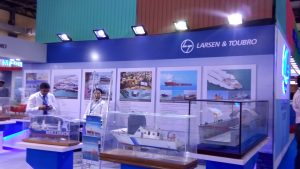 Signing of over 120 business and concession agreements and EPC contracts worth over Rs. 82 thousand crores (over US $ 12 Billion), 20 LOIs  covering an investment of Rs. 8,260 crores (US $ 1.3 Billion) is on the cards.
Elaborating on compatible policy decisions Modi informed that customs and central excise duties have been exempted on bunker fuel for Indian flagged container ships, rebate of service tax on coastal shipping has been increased to seventy per cent, shipyards are being given Infrastructure status; at par with the ports, customs duty and central excise are exempted on inputs used in ship building, a new company by the name of Indian Port Rail Corporation, has been established to focus on the last mile connectivity to ports, a legislation for declaring one hundred and eleven waterways as National Waterways-1has been enacted and a scheme of financial assistance to promote ship building has been approved.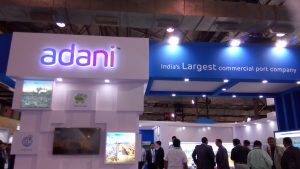 Minister of Shipping, Road Transport and Highways Nitin Gadkari said that the port led development is high on priority of the government and it has potential of creating one crore jobs, 40 lakh directly and 60 lakh indirectly in next five years.
Gadkari added that the Summit will open a new era of international cooperation in maritime sector which will immensely benefit the country. In order to promote port led development including rapid capacity expansion, modernization of ports and improvement in evacuation, the Ministry of Shipping has envisaged the Sagarmala project. The aim of the project is to develop India's ports and coastline making them comparable to global benchmarks. Under Sagarmala, 150 projects have been identified which would entail an investment of Rs. 3 lakh crore.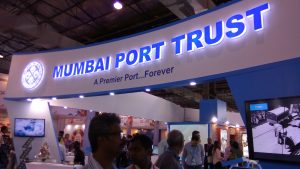 19 CEOs from abroad and 17 from India, all from maritime companies are participating in the CEOs' Forum will deliberate on the development of the industry both globally and domestically.
Thematic sessions are being held on the 13 facilities are being showcased to the potential investors from across the world. These are Sagarmala – Port Led development; Ship Building, Ship Repair and Ship Breaking; Skill Development through Maritime Education and Training; Inland Water Transportation and Coastal Shipping; Hinterland Connectivity and Multi-Modal Logistics; Opportunities in International Shipping and Maritime Financing; Opportunities in Maritime States; Cruise Shipping and Lighthouse Tourism; Island Development and Aquatic Resources; Maritime Security and Counter-Piracy.