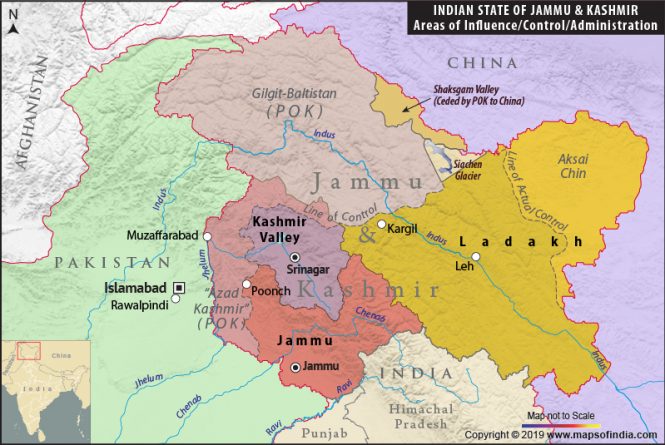 By Jai Kumar Verma
New Delhi. 25 January 2022. As Republic Day on 26th January is knocking, it is just the time to take a peep into the crown of India-the union territory of Jammu & Kashmir-which after wobbling under cross border terrorism for years seems to be moving rapidly towards peace and tranquility.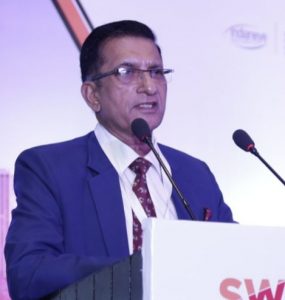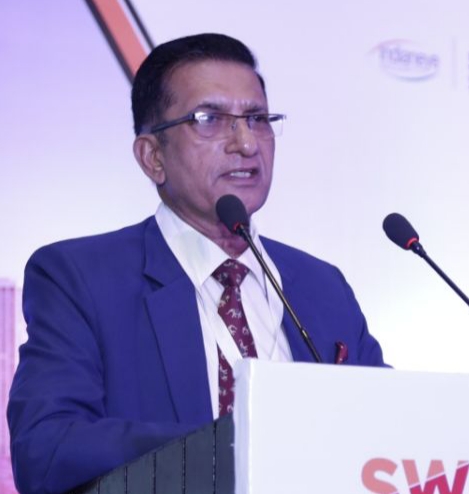 After the defanging of Article 370 and annulment of Article 35A, the central government has adopted the policies of overall development and economic growth of the state. When the world suffered because of spread of coronavirus pandemic, J&K is progressing and showing development of all sections of society. The infrastructure of the state has improved, and the business increased. Government received investment proposals of about Rs. 45,000 crores, which is a great achievement. In December 2021 Union Ministry for Housing and Urban Affairs and J&K government organised a 'Real Estate Summit 2021' in Jammu. Because of the changed rules and regulations, 39 Memorandum of Understandings (MOUs) worth Rs. 18,300 crores were signed and out of these 50 percent were about construction of residential houses.
The Central as well as State governments are determined to strengthen the industrial base in the state. Last year about 21,943 projects were completed. Power generation is expected to double in next five years as twenty-one projects are already complete while nine are nearing completion under Prime Minister's Development Package (PMDP). Government has decided to spend one Lakh crore in the development of roads, bridges and tunnels, while at the same time it is also generating employment in private as well as in public sector and recruited 11,000 persons on the vacant posts.
Government has acquired 6,000 acres of land where industries will be established thereby creating employment opportunities for Kashmiris. The J&K Infrastructure Development Finance Corporation is providing financial assistance to several uncompleted projects. The Central government has made about 130 administrative reforms so that business becomes easy.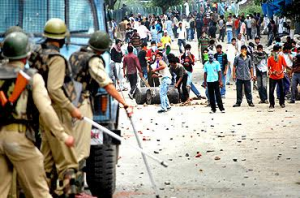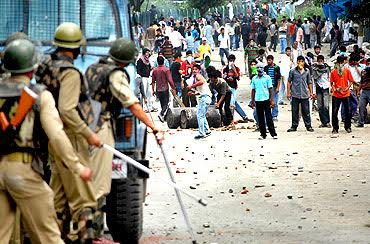 Roads play vital role in the development of the area. The J&K is strategically important as it borders with both Pakistan and China, India's two unfriendly neighbours. Hence special attention is being given to construction of new roads along with maintenance and upgrading of existing roads. The government is also completing hydro projects like Ujh and Shahpur Kadli which were incomplete from more than 50 years. A new Railway bridge was constructed on Chenab river which is the highest railway bridge in the world. The developmental story of J&K continues.
Government has also updated the land records which gave a great relief to the public. Now they can easily see their land records and can go for honest transactions. About 4 lakh women also got employment in about 52,000 self-help groups. The schedule Tribes also got the rights under Forest Rights Act and several communities which were not allowed to own the agricultural land, were given the rights to purchase and own the agricultural land.
Government has started the Kashmiri migrant portal so that the immovable properties of Kashmiris who were compelled to leave the valley because of terrorism can reclaim their properties. They can put complaints in the portal pertaining to encroachment, distress sale or forcible eviction from their properties.
The present government is working on several areas including employment generation, modernisation of agriculture, rapid industrialisation, strengthening of healthcare, development in education, tourism, infrastructure, public should get clean drinking water just to name few. Seven new medical colleges were initiated, medical seats were enhanced from 500 to 955 and 25,000 seats were increased in the present degree colleges.
In reality Articles 370 and 35A were hampering the progress of the state, although the central government was pumping lot of money in the state but it was not being utilised properly. The Indian as well as foreign industrialists were not investing money in the state because of terrorism and due to these two articles. Nevertheless, after revocation of these articles there was sharp decline in the terrorism. The Director General of J&K Police mentioned in a press conference that in 2022, security forces killed 14 terrorists including 7 Pakistanis in eight successful operations. He also reiterated that anti-terrorist operations would be increased to wipe out terrorism from the state and action would be taken to eradicate the terrorist's networks. As the law-and-order situation is improving, a 125-year-old church was opened again for prayers.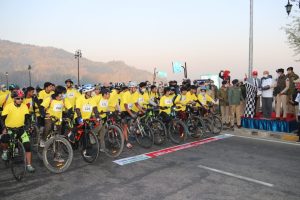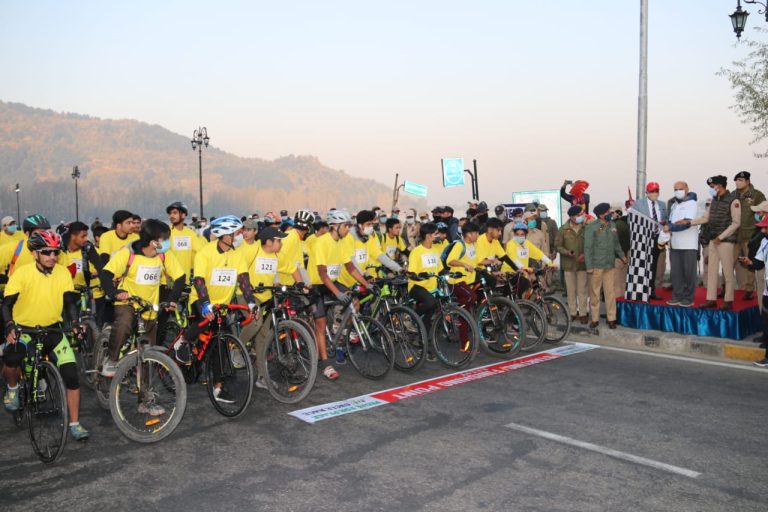 Union Minister of State for Home Nityanand Rai stated in Rajya Sabha in December 2021 that security situation in J&K is considerably improved after removal of Article 370. In 2018 there were 417 terrorist incidents, in 2019 terror incidents reduced to 255, in 2020 only 244 terror incidents occurred, while up to 30 November 2021 the terrorist incidents were reduced to 203. The infiltration of terrorists has also considerably reduced.
The security forces are not only eliminating terrorists but also taking actions against separatists and pro-Pakistan Kashmiris. Due to stringent actions on the people supporting terrorists, the anti-India protests and incidents of stone pelting have considerably reduced. The National Investigation Agency (NIA) which is a counter-terrorist task force is taking actions against people who were financing terrorists outfits. Financiers play vital role in strengthening terrorists network. According to reports very less number of Kashmiri youths are joining terrorist outfits now.
As per the changed domicile rules now Hindu refugees who were residing in J&K from several years but were not getting the citizenship, can apply for it now. Now Kashmiri women married to non-Kashmiris can buy and transfer their properties to their children. Serious efforts are made so that Kashmiri pandits who were forced to leave the state can return and live in the state. More than 3,800 families have came back and more are expected to return. People of the union territory of Ladakh are also happy as they felt that they were discriminated under past regimes. Tourism in Ladakh region got a big boost after annulment of Article 370.
According to J&K government in last two years 195 terrorist modules and 35 terror hideouts were smashed. About 1,900 Over Ground Workers (OGWs) were arrested. In March 2019 Ministry of Home Affairs constituted Terror Monitoring Group (TMG) to coordinate between different agencies.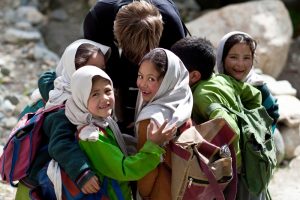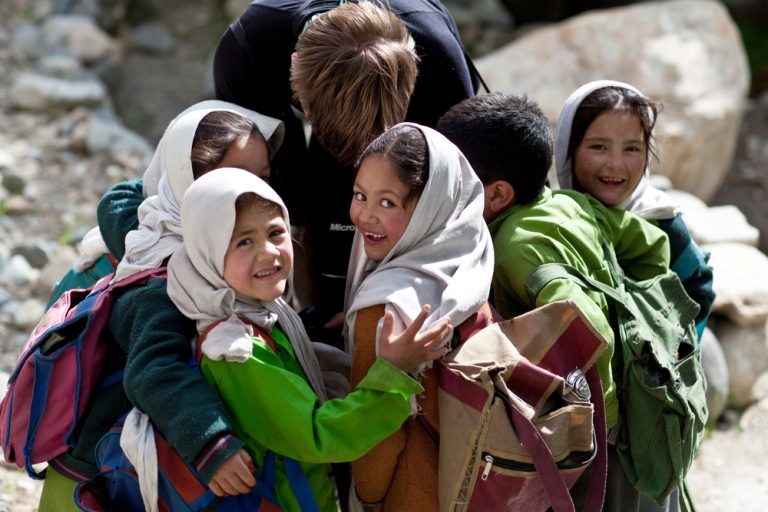 The security situation in J&K has considerably improved and terrorists are losing ground and the business is improving. Once more industries are established the youth would get employment and very less people would join terrorist outfits. Hence Pakistan should also relinquish its obsession to Kashmir as it is an integral part of India. Pakistan should utilise its resources in the development of the country and improving its financial condition.
The intelligence setup in the state should be strengthened more, so that the security forces get actionable intelligence, not only about terrorists but also about the support agents including financiers. Pro Pakistan elements should be dealt stringently. Pakistan may also try to infiltrate, Afghan Taliban as well as Pakistani terrorists who were fighting in Afghanistan, in India. Hence security forces should not only enhance vigilance on the borders but should also get information if they are successful in entering the state.
The government should also try to educate the masses about the futility of terrorism as it is harming the progress of the state. The good intentioned NGOs, important persons like professors, political leaders, religious personalities should deliver lectures in universities, colleges, and other important places. Seminars and debates should be organised and, in these lectures, and seminars the presenters should state about the futility of terrorism, depraved plans of Pakistan and their supporters.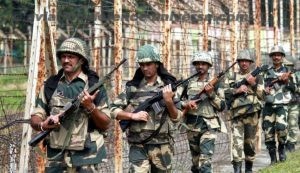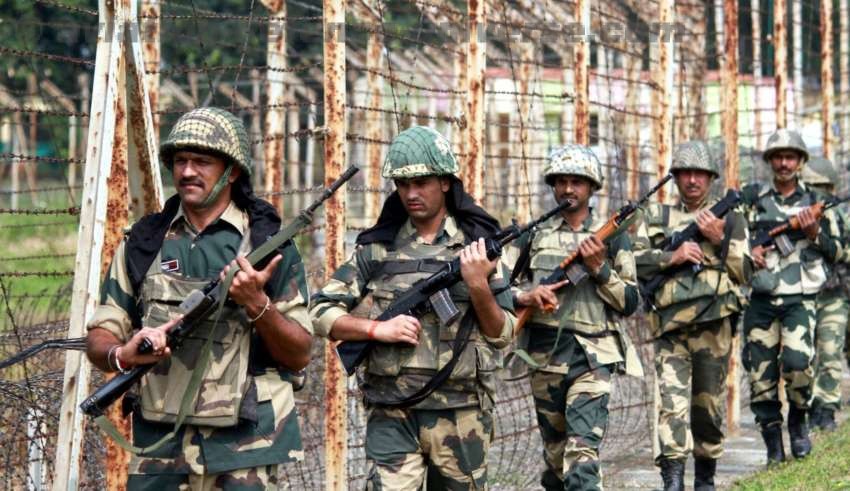 The orators should highlight the development work done after revocation of article 370. The pitiable condition of Pakistan especially of Pakistan Occupied Kashmir (POK) should also be narrated. A comparison should be made between POK and J&K, so that uneducated Kashmiris realise the futility of terrorism. Efforts should be made to restore Sufi culture of the state. The people including Maulvis (Muslim priests) who propagate fundamentalism and extremism should be punished under the law. The retired officials of defence forces and Central Police Organisations should also be settled on Indo-Pakistan borders so the infiltration can be curbed.
(Jai Kumar Verma is a Delhi-based strategic analyst and member of United Services Institute of India and Institute for Defence Studies and Analyses. The views in the article are solely the author's. He can be contacted at editor.adu@gmail.com)