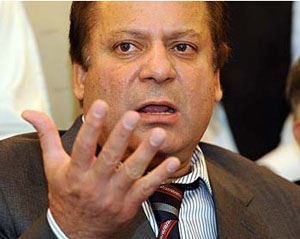 By Jai Kumar Verma
New Delhi. 28 October 2023. Pakistan once again was in the eye of a brewing up political storm. The man who left it all to avoid legal repercussions is back and this time on the call of the all-powerful Pakistani Army. Three times Prime Minister Nawaz Sharif returned to Pakistan after four years of exile on 21 October 2023. Sharif who was living in London came back via Saudi Arabia and Dubai and in both these places he met people who matter. Prior to his return he stated that the situation in the country is "very chaotic" but reposed confidence that Pakistan Muslim League- Nawaz (PML-N) is capable of handling it and was the party which could take the country out from the present economic and political turmoil.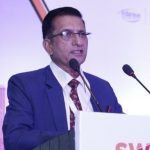 He reached Pakistan in a chartered plane from Dubai to lead PML(N) in forthcoming parliamentary elections rescheduled to be held in January 2024, accompanied by more than 150 persons including leaders of PML(N), journalists and others. Sharif's lawyer Azam Nazeer Tarar told journalists that the court has granted protective bail to Sharif so that the security forces are barred to arrest him until 24 October 2023 when he would appear in the court.
It is believed that Nawaz Sharif has been recalled by the military establishment as well as his party to counter the popularity of his main opponent Imran Khan Niazi of Pakistan Tehreek-e-Insaf (PTI) party. Khan is a former Prime Minister of Pakistan who was ousted in April 2022 through a No. Confidence Motion. Later he was imprisoned, and a court awarded him a sentence of three years imprisonment. Despite being sentenced under corruption charges, his popularity has not diminished, as he is challenged not only his political rivals but also the mighty Pakistan Army and United States of America. He was the first politician who so openly challenged the army and there were reports that he was able to create dissension in the army.
On the other hand, 73-year-old Nawaz Sharif is also a fugitive as he had not appeared before a court in 2019 and court has already awarded him 10 years imprisonment on corruption charges. He was convicted in the Avenfield and Al Azizia cases. He was also affirmed as a proclaimed offender in the Toshakhana vehicle case. Toshakhana case is pending in an accountability court in Islamabad.
Later Imran government permitted him to go abroad for treatment as he complained of chest pain. Once out of country he has not returned and claimed that doctors are not permitting him to go to Pakistan. At present he is debarred from running or holding a public office because of the conviction. Nevertheless, his legal team reiterated that he would appeal in the court and will win the case which would make him Prime Minister fourth time and this time he would complete five years term which would also be a record as so far, no Prime Minster in Pakistan has completed five years term.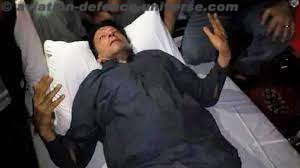 The local T.V. channels, newspapers and social media gave wide publicity to Sharif's return to Pakistan. Once he reached Islamabad airport, he signed and filed appeals against his conviction orders. Elaborate arrangements were made by the administration and heavy police force was deployed at the rally venue in Lahore where he addressed a mammoth rally in which he became emotional while addressing the huge rally and while recollecting his mother and wife said that he lost them because of politics. He said that Kashmir problem should be solved. He promised to eradicate unemployment. He claimed that if East Pakistan would have not separated from West Pakistan there would be an economic corridor between both parts of Pakistan. He claimed that he gave nuclear weapon status to Pakistan. He also mentioned about 18 hours power cut which he ended and also mentioned about the inflation which is creating problems in the lives of common people. He also declared that legal cases against PML(N) leaders are false and fabricated.
PML(N) leaders claim that Nawaz Sharif is an able administrator and has capability to take the country out from economic catastrophe. They mention that in 2017 when he was removed from the Prime Ministership, Pakistan's growth rate was 5.8% and inflation was merely 4% while in September 2023 inflation was 31% and country's growth rate was less than 2%.
It is no news that in Pakistan civilians can rule till they are in the good books of Pakistan Army and once they lose the confidence of army they are ousted. Nawaz Sharif has had both hot and cold relationship with army in his long public life. At present army favours him because it needs Sharif's help to defeat Imran Khan and his party PTI which is vocally anti-army.
Nawaz Sharif's younger brother Shahbaz Sharif who is also the president of PML(N) remained Prime Minister of Pakistan from April 2022 to August 2023, when his government was replaced by a caretaker government. The parliament was dissolved and a caretaker government under Prime Minister Anwaarul Haq Kakar took oath.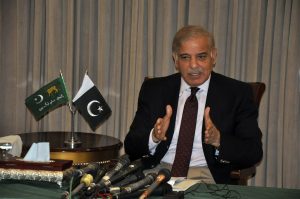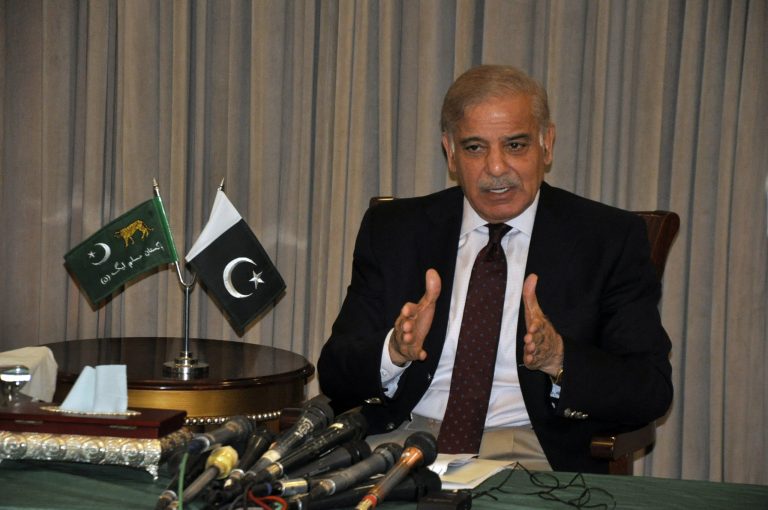 Sharif began his career as a protégé of General Zia-ul-Haq and played a pivotal role in smashing Pakistan Peoples Party (PPP). In 1981 he became finance minister in Punjab provincial government and in 1985 the Chief Minister of Punjab province. He was Prime Minister thrice. His first term was from 1990-1993, second term was from 1997-1999 and the third term was from 2013-2017. Shehbaz Sharif welcomed the granting of bail to his brother Nawaz Sharif by Islamabad High Court. He tweeted that "The elected prime minister, Nawaz Sharif, was disqualified based on a fictitious and fabricated story. He was implicated in absurd cases and subjected to mistreatment. Any fair hearing would have established his innocence."
On 24 October 2023 the Pakistani court acquitted Nawaz Sharif in a 37-year-old case pertaining to the "transfer of precious state land" to a media house proprietor. The Pakistan's Punjab state government has also suspended Sharif's seven-year sentence in the Al-Azizia corruption case.
Pakistan military establishment as well as PML(N) want that Nawaz Sharif should lead the election campaign, however it would not be very easy for 73 years old Nawaz Sharif. He has to appear in courts with connection to multiple cases as he has to face serious legal challenges. His legal battle commenced from October 24 itself. Sharif would have to face numerous problems which the country is facing. Pakistan's economy is on ventilator and passing through a severe economic crisis where the prices of food, gas and oil have risen so high that it has become out of reach of the common masses. One US dollar is equal to about Rs. 278 Pakistani rupees. Pakistan is facing biggest economic crisis since its creation in 1947. Pakistan's debt is increasing rapidly, in 1999 the debt was of Rs. 3.06 billion while it enhanced to Rs.62.5 billion in 2022. The debt grew at around 14 percent while GDP was growing at only 3 percent. The country is facing severe inflation, low foreign currency reserves and the value of currency is declining rapidly. It is evident that Sharif returned from London to Pakistan via Jeddah and UAE where he must have discussed financial assistance with both these countries. Islamabad may also get loan from International Monetary Fund (IMF).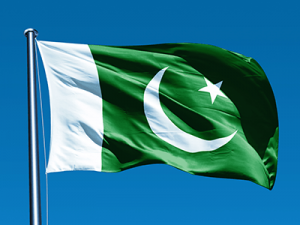 Besides economic crisis Islamabad is also facing severe political problems. Imran Khan had public support, but he criticised army hence he was dethroned. The civil government has very restricted role and army is the real ruler. No prime Minister can survive without army's support which is more interested in keeping its authority intact. Hence civil government is in no position to formulate or implement any policy without the clearance of Pakistan army.
Pakistan is also facing law and order problem as different terrorist outfits created by Inter Services Intelligence (ISI) are involved in bomb blasts, killing of Chinese and attacks on security personnel. Taliban government of Afghanistan, which Pakistan thought would be subservient to Islamabad is openly supporting Pakistani Taliban and attacking and threatening Pakistan security forces. After defanging of Article 370 and removal of Article 35A, the law-and-order situation in J&K has considerably improved which is also against Pakistani propaganda.
Imran Khan though is in jail under corruption charges, disqualified to contest elections, leaders of his party are jailed, harassed, and forced to leave Khan but his party PTI still is popular amongst the masses. The masses feel that Khan was jailed under concocted charges while the leaders of PML(N) and PPP are involved in big corruption cases. Hence getting votes for PML(N) would not be easy for Nawaz Sharif.
(Jai Kumar Verma is a Delhi-based strategic analyst and member of United Services Institute of India and The Manohar Parrikar Institute for Defence Studies and Analyses,. The views in the article are solely the author's. He can be contacted at editor.adu@gmail.com)