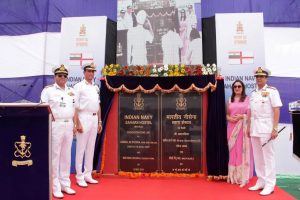 New Delhi. 18 May, 2016. Admiral RK Dhowan, Chief of the Naval Staff laid the foundation stone for 'Sahara' Hostel, a hostel for Widows' of naval personnel.
A suitable plot at D-6, Vasant Kunj, New Delhi was acquired by Indian Navy on 20 Jan 11 from DDA towards construction of the hostel for Widows' of naval personnel. Upon obtaining necessary approval from various Govt. agencies, the "Building Permit" has since been obtained from South Delhi Municipal Corporation (SDMC) on 08 Apr 16.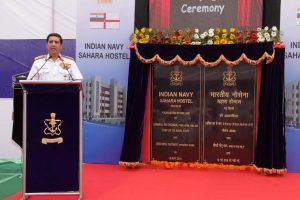 T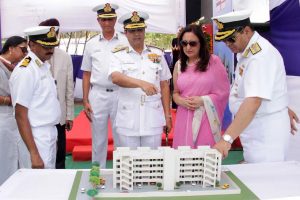 he construction is expected to commence soon and the project is likely to be completed by Aug 2018. The four story building will have 36 studio apartments, a recreational cum dining hall, vocational training centre, ECHS and a canteen. The Sahara Hostel would provide relief to the Veer naris to help them tide over the difficult times that arise consequent to the demise of the naval personnel.