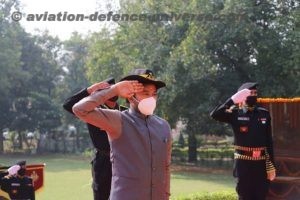 Manesar, Haryana. 21 October 2020. National Security Guards (NSG) celebrated its 36th Raising Day recently. The National Security Guard (NSG) is an elite counter-terrorism unit under the Indian Ministry of Home Affairs (MHA). It was founded on 15 October 1984, following Operation Blue Star, Golden Temple attack and the assassination of Indira Gandhi, "for combating terrorist activities and protect states against internal disturbances". National Security Guard personnel are sometimes referred to as The Black Cats.
The Chief Guest at the function in Manesar to mark the 36th Raising Day of the National Security Guard (NSG), Union Minister of State for Home Affairs, G. Kishan Reddy while greeting the NSG, said that the NSG is a task-oriented force which has completed extremely commendable tasks from time to time. The NSG has played an important role in fighting the Covid-19 pandemic and the entire nation is proud of the NSG for its commitment to serving the country in adversity.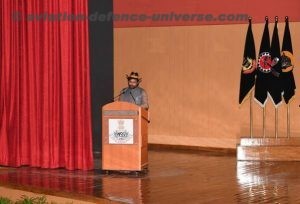 He recalled that be it the 2002 terrorist attack on Akshardham in Ahmedabad or the Mumbai terror attack of November 2008, the NSG displayed bravery and eliminated many terrorists, while saving many lives.
The Union Minister of State for Home, while conveying good wishes on behalf of the Prime Minister, Narendra Modi and the Union Home Minister, Amit Shah and the citizens, said that the NSG along with its operational work, also takes part in important measures taken by the government, such as the battle against Covid-19 pandemic, the Fit India Movement and is also taking part in the Swachh Bharat Abhiyan. The NSG also organised a seminar in February 2020 to encourage the government's Start Up plan. Environment projects such as Green Aravali, Solar Power, Water Harvesting and Sewerage Treatment are also being run, which is very commendable. Reddy also said that it is heartening that the campus of NSG is plastic free.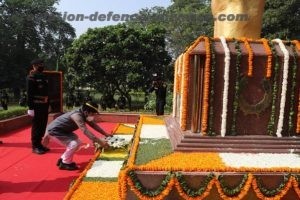 The NSG is a 'Federal Contingency Deployment Force' to tackle all facets of terrorism in the country. As a specialised counter-terrorism force, it is intended to be used "only in exceptional situations" and is not meant to take over the "functions of the State Police Forces or other Para Military Forces". Yet, over the years its role was expanded to provide personal security to influential politicians quite independent of the real threat that they face.
However, in January 2020, the NSG was withdrawn from this task of VIP security to ensure its focus on its original roles as an elite counter-terrorism and anti-hijacking force. The NSG is trained to conduct counter-terrorist tasks to including counter hijacking tasks on the land, sea, and air; Bomb disposal (search, detection, and neutralization of IEDs); PBI (Post Blast Investigation) and Hostage Rescue missions.