MKU introduces BPJs conforming to new BIS standards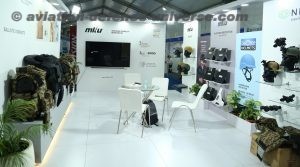 New Delhi. 15 October 2019: MKUrecently participated in the India Defence & Security Expo (IDSE) 2019 at IIT Delhi organized by ASSOCHAM (Associated Chambers of Commerce and Industry). The objective of IDSE was to showcase India's capabilities, innovations and latest technologies in defence, as well as to hold discussions and deliberations on key issues with participation of all stakeholders. This is the first time the Industry witnessed the participation of Indian Defence Forces under Ministry of Defence and CAPFs under Ministry of Home Affairs together on a single platform.
MKU is focused on technological advancements and capacity building in line with the 'Make in India' initiative of the Prime Minister. While MKU products are already being used by 230 forces in over 100 countries, the company is focused on increased indigenization to add a large gamut of home grown force multiplier solutions that enhance the night fighting capabilities and also provide a wider shield of protection to the soldiers, platforms and future soldier systems for the next gen soldier.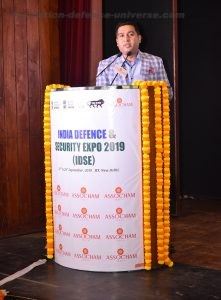 At a recent public gathering in Nasik, the Hon'ble Prime Minister, Shri Narendra Modi, acknowledged the industry efforts in boosting Defence Exports and exporting world class Made-in-India Bullet Proof Jackets to over 100 countries. As a Defence Industry participant and a manufacturer/exporter of Bullet Proof Jackets, MKU's Director Mr. Gupta, acknowledged that this has been made possible due to the favourable policies of the current government.
Under the able leadership of Shri Rajnath Singh the industry is seeing a wind of change. Industry acknowledged the support provided by the government towards accelerating defence exports. A key game changer was the help for private industry provided by defence attaches in marketing efforts.
Another laudable effort of the Government is the launch of India's own Body Armor Standards by BIS. The committee under the leadership of Shri SK Saraswat was instrumental in promulgating the BIS standards IS 17051:2018 for Bullet Proof Jackets, making India the fourth country in the world to have its own standards for this product. Few of the major benefits of the new BIS Standards for BP Jackets are that it is based on Indian End User requirement and it is commonly being adopted by all forces including Armed Forces, CAPFs and State Police forces. These standards are finding wide acceptance throughout the forces within India as well as neighboring countries as the threat scenarios are similar in nature.Acceptance of standards by these countries will lead to a spurt in demand for the same adding to export potential