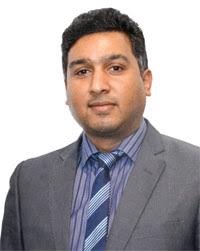 By Sangeeta Saxena
New Delhi. 07 October 2016. When ballistic protection specialist MKU launched a new type of armour for helicopters at DSEI 2015 little did they realise that the Polyshield V6 a sixth-generation armour technology been developed by the company's engineers in Germany, will be a feather in their already brimming cap. They are matching steps with the forces of the world to make the rotor strength always combat ready and safe.
"At MKU we have been providing armour solutions for various types of helicopters including Mi 17, Mi 8, UH 1D, NH 90 among others. In fact, we have provided solutions for over 250 helicopters so far," informed Vaibhav Gupta, Director Domestic Sales, MKU Pvt Ltd.
MKU's 6th Generation Polyshield V6 armouring technology employs advanced materials and new techniques that reduce the weight of armour for platforms by approximately 40% and bulk by 30% as compared to standard armouring solutions. Polyshield V, 6th Generation panels have an areal density of only 14.5 kg/sqm. for rifle protection as per NIJ 0108.01 Level III.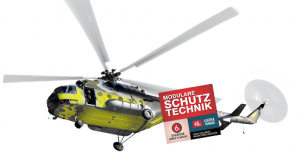 When applied to a large helicopter such as the Sikorsky CH-53 that is fitted with around 50m2 of armour panels, the weight saving gained through the use of Polyshield V6 can increase useful load by 325kg, or increase fuel carriage by 415 litres. Weight is amongst the four most important factors controlling the performance of a helicopter (besides lift, thrust and drag) and the only one that can be controlled. Polyshield V6 armouring technology significantly contributes to saving of 'effective payload' in an armoured helicopter when compared to other standard solutions without compromising on its protection.
"Alternatively, the saving in weight can contribute to an increase in hot-and-high performance. Keeping the multi role operations and survivability of utility and assault helicopters in mind, MKU designs helicopter armour kits using the proprietary 'Modular Schutz Technik'. Depending upon the mission requirements, armour kits from MKU can be easily and quickly deployed in, or removed from the aircraft either in part or in full without the requirement of any special tools," Vaibhav added.
'Modulare Schutz Technik' uses precision engineered composite armour panels along with patented aero-grade attachment systems. These kits are simply installed upon the existing structure of the helicopter without making any structural changes or tampering with the aerodynamics of the Helicopter.The use of Polyshield V6 solutions increases the hovering ceiling of the helicopter which improves mission capability and reduces vulnerability. The above findings are based on calculations made for Sikorsky CH53 helicopter having 40 sqm of armoured area for protection against Stanag Level 1.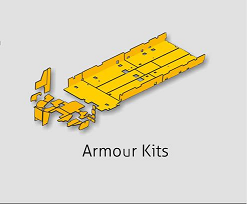 "MKU is able to offer a wide range of ballistic protection solutions for aircraft, certified independently as effective against a range of current battlefield threats, all the way up to .50 calibre armour piercing rounds. In some scenarios the threat to an aircraft will warrant ballistic protection, whilst in others it will not. MKU designs removable modular kits which can be installed and removed as the threat level dictates. For example, MKU's Bell Huey cargo compartment armour kit can be installed by two people in just twenty minutes and removed just as quickly. This maximises payload flexibility and as the kit can be used for other aircraft of the same type, it reduces the cost of ownership," he explained.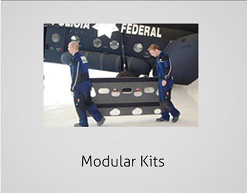 Many of MKU's competitors produce ballistic protection materials, but MKU goes beyond that, offering a design, production, testing and integration package to meet the precise requirements of each individual customer. "MKU understands the complex and demanding directives and guidelines laid down by aircraft regulatory authorities and ensures that both its armour materials and its attachment/fixing system comply fully. MKU works closely with the customer right from the start to deliver an effective, high quality, certificated solution," reiterated Vaibhav.
MKU is a AS 9100 & ISO 9001:2008 certified company and follows NATO AQAP quality procedures. It is certified as a NATO supplier (NATO CAGE Code SDS 57 & C5175) and as a supplier to the German Defence Technology and Procurement Department. Its aircraft protection solutions comply with US Federal Aviation Regulations (FAR) and the European Aviation Safety Agency (EASA) regulations.
MKU's modular armour solutions are supported by detailed technical documentation, including installation, maintenance and repair manuals and illustrated parts catalogues in accordance with the AF-TO System and AECMA SPEC 1000D and 2000M Systems.
"MKU understands the importance of integrated logistic support, and treats it as an essential part of the long term relationship with the customer. Using RFID trace technology, an after sales support team monitors the products from our factories to the customer and thence to the end user, ensuring that expectations are exceeded and true through-life support is achieved," he explained.
MKU has a team of airframe engineers, certified aircraft inspectors, weapons specialists and former helicopter pilots which ensures that potential customers' exact requirements are identified quickly, and that effective solutions are proposed and delivered in a timely manner.
MKU has over 15 years experience in aircraft armouring and has delivered more than 3,000m² (32292 sq. ft.) of hard armour and 1000 m² (10764 sq. ft.) of soft armour. Its recently upgraded facilities provide an annual capacity of 3000 m² (32292 sq. ft.) or over 200 typical aircraft armour kits.
Lockheed C-130, De Havilland DHC-6 Twin Otter, Pilatus PC-6 Turbo Porter, Bell UH-1/212 Huey-Types, Boeing CH-47, Eurocopter BO-105, Eurocopter Puma/Super Puma/Cougar, Sikorsky CH-53, Sikorsky S-67 Black Hawk Types, UH 60, UH 60M, Westland Sea King MK-41 (Sikorsky H-3/S61), Westland Sea Lynx MK-88, MIL MI-8/17, NH Industries NH-90, Aéroespatiale Alouette III and Eurocopter FENNEC are some names which have been armoured by them.
MKU is in the process of introducing the powers that be to this technology. " We have been in touch with IAF and HAL and hope to armour the Indian fleet of choppers for all the three forces. Human life is precious and we must try to provide the utmost protection. I believe they should try to understand the technology and call us for demonstration," Vaibhav stated hopefully.