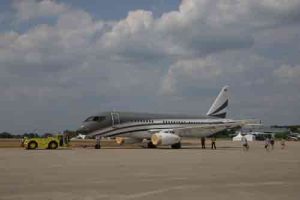 Moscow. 11 November 2021. Irkut Corporation (part of PJSC UAC of Rostec State Corporation) for the first time presents abroad MC-21-310 passenger airplane, as well as AURUS Business Jet (VIP-version of SSJ100).
On the eve of Dubai Airshow 2021 both airplanes performed non-stop flights from Zhukovsky, Moscow region to Al Maktoum International Airport, Dubai. MC-21-310 arrived on the 10th of November, AURUS Business Jet – on the 11th of November. During the flights, the aircraft covered about 3,700 km; a part of the route was over the sea. The crews have reported that the flights were in normal mode.
The MC-21-310 aircraft equipped with new Russian PD-14 engines has been undergoing flight tests since December 2020. To participate at Dubai Airshow 2021, a part of the business and economy class cabin is installed on the airplane. This will demonstrate one of the advantages of the MC-21 aircraft – an increased aisle between the seats provided by the widest fuselage in its class. The airliner will take part in the flight program of the airshow.
AURUS Business Jet is equipped with an additional fuel system that increases the flight range up to 7,200 km. At Dubai Airshow 2021 potential customers will be presented with a comfortable cabin, designed and installed in Russia, as well as with optional solutions that allow to expand the capabilities of the airplane.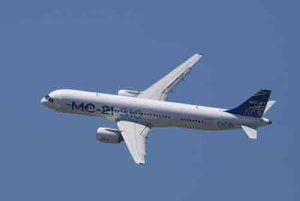 PJSC Irkut Corporation is currently conducting certification tests of MC-21-300 airplane and assembling airliners for the launch operators. Within the framework of the Superjet 100 program aircraft deliveries are on the way to their customers, new aircraft versions are being developed, as well as the after-sales support system. The active promotion of the MC-21 and AURUS Business Jet (VIP-version of SSJ100) programs is aimed at strengthening positions of PJSC Irkut Corporation in the market of civil aviation.