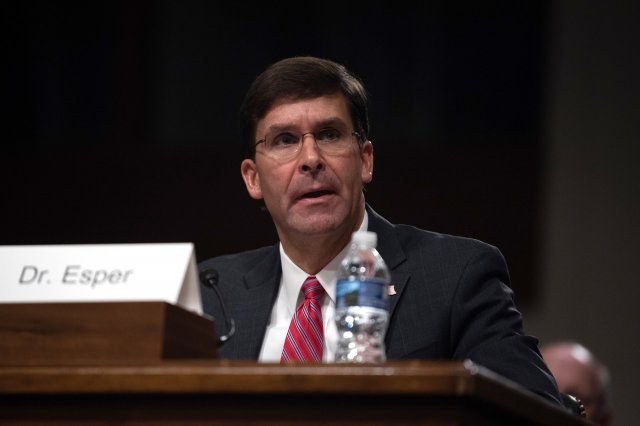 Washington DC. 25 July 2019. Dr. Mark T. Esper became the 27th defense secretary by a 90-8 vote which the U.S. Senate confirmed him with.

Esper officially became the defense secretary when the president signed the appointment paperwork preceding the formal swearing in.

Esper became acting defense secretary last month after then-acting Defense Secretary Patrick M. Shanahan stepped down from consideration. President Donald J. Trump formally nominated Esper for the top Pentagon job July 15.

Once Esper was formally nominated for the position, he stepped back into his former position as Army secretary. By law, he could not continue to serve as acting defense secretary while under consideration for the permanent job. Navy Secretary Richard V. Spencer became acting defense secretary on July 15.

After Esper was confirmed as defense secretary, Trump morning formally nominated David L. Norquist for the Pentagon's No. 2 job as deputy defense secretary.