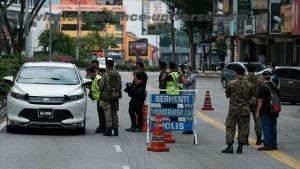 By Suresh Somu
Jakarta. 02 May 2020. COVID19, or rather frighteningly called the "invincible virus" with comparisons made to the Spanish Flu of 1918, is sending tsunami-like shivers throughout the world.
From America to Europe, Asia to Africa, governments and organisations are scrambling to manage the deadly virus from spreading further, without any correct antidote found to contain it.
Latest figures as at 16 April, shows more than two million people have been infected worldwide and over 100,000 have succumbed to the deadly virus. Nothing compared to the Spanish Flu, which lasted two years with 500 million people infected and 50 million deaths.
Let's look at South-east Asia, where 22,174 confirmed cases have been reported across the 10 Asean member states as of 15 April, according to a daily tally done by reputable medical organisations. But despite concerns of poor healthcare infrastructure and limited test kits in certain nations, many countries in the region have showcased remarkable recovery rates such as in Cambodia, Vietnam and Brunei.
The Covid-19 pandemic swiftly hit Malaysia while they were thoroughly shaken by political chaos with the abrupt resignation of the oldest Prime Minister in the world, Dr Mahathir Mohamad that brought shock waves.
FAIRY TALE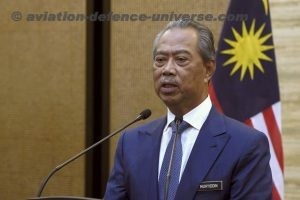 But like in a fairy tale, Malaysia appears to be witnessing a nice ending. Tan Sri Muhyiddin Yassin became the Prime Minister of Malaysia since 1 March. For a party that was not voted by the people, he had a big task to gain confidence and steer the nation through economic times.
Like a fearless ship-skipper at sea, he took on the unwarranted Covid-19 scare as a litmus test. He rallied the country to put aside the political calamity and with the generous stimulus economic package, it awed the nation by leaps and bounds – a clear indicator to Malaysians that everyone will be looked after. And mind you, no government could function with stability without the support of its people. So the magic appears to have worked for the Malaysians.
The COVID-19 virus first reared its ugly head in Malaysia on 25 January. Since then, the number of confirmed cases in the country soared, following a religious event that was held in Sri Petaling, a suburb in Kuala Lumpur, the capital city of Malaysia. The event organised by the Islamic missionary movement, Tablighi Jama'at, was attended by an estimated 16,000 people from all over Asia.
BIGGEST HAMMER
The number of positive COVID-19 cases in Malaysia rose from 99 on 8 March to a whopping 200 people in less than a week, following the event. The country recorded its first two deaths from the disease in mid-March, in which one of them had previously attended the tabligh event in Sri Petaling.
The government swiftly got down to business. They came down with the biggest hammer and the MCO (Movement Control Order) has been very strict on Malaysians with over 9,000 people arrested for violating the order as of 14 April, according to local media. Roadblocks have been implemented across the country and a curfew has also been imposed for all vehicles, including e-hailing, from 10pm to 6am daily.
"As mentioned before, the government will no longer compromise with MCO violators. Stern action will be taken against them, so I hope the public will cooperate on this," Malaysian Senior Minister Ismail Sabri Yaakob told Malaysian media.
Other than that, any kind of gatherings is also prohibited, including the much-anticipated Ramadhan bazaars, typically held yearly in the vastly Muslim-population throughout the whole fasting month.
"We are following the South Korean model to test everyone. Test, test, test – and then test again. By testing everyone, we can detect positive cases early and help minimise the spread of COVID-19", said Dr Nur Abdul Karim, a consultant emergency physician and head of Accident & Emergency Services at the KPJ Damansara Hospital in Kuala Lumpur.
TESTING CAPACITY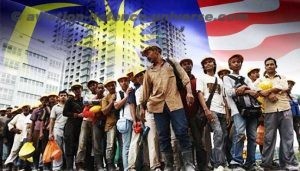 Local media reported that Malaysia's testing capacity for the virus which currently stands at 11,500 samples a day is expected to rise with five new laboratories, making up to a total of 48 testing facilities across the country. Nevertheless, Malaysia has yet to reach its target of conducting 16,500 tests per day.
While Malaysia is also seeing hopeful signs that it is slowly winning the battle to break the chain of coronavirus, high doubts are casted on foreign migrants. The Malaysian government is seriously looking into the plight of the migrants' health. And if one may ask, is the number of migrant workers really overwhelming?
According to International Organisation for Migration (IOM), there are over two million migrant workers in Malaysia. And these workers, just as in neighbouring countries, continue to be the cornerstone in support and strength in building the nation key infrastructure and systems which Malaysians enjoy today.
The influx of workers coupled with pandemic now proves to be a very thorny and nervy issue for Malaysia. In good times, while the nation enjoyed the fruits of these low-waged foreign workers, it's also in time like now, a slew of measures are in place to support, treat and isolate them. While it's bearing fruits, there is a growing concern for undocumented workers at large.
So cover-up or not, it's tough to possibly downplay that there is a possibility of a fresh wave of Covid-19 infection cases.
Malaysia is left with a very bleeding question: How will they seriously take stock of such unaccounted migrants in almost every corner of the country?
The bigger recovery headache: Even if there is calls on non-arrest for those who come forward for testing, there is no guarantee that these workers predominately from India, Indonesia, Nepal and Bangladesh will take the bite.
And even if the authorities attempt to get to the source of infection, it will be an uphill task to cast a wider net to include those who pay and live on their own elsewhere apart from the foreign quarters. Now that's one challenge the authorities have to immediately overcome.
But for now, Malaysia must be commended for bravely fighting Covid-19 to the best of its ability, doing whatever is possible to arrest the spread by tightening safeguards around foreign nationals. In tandem, the Health Ministry also aims to boost testing among foreign workers. Malaysia recovery rate is also among the highest in the world, a job well done compared to the USA.
In terms of medical supplies where initially it ran into grave shortage, with overly generous donations from tycoons, corporations and even the men-on-the-street, the fund surpassed the benchmark set by the government. Now that's sincerely reassuring, for medical team who is in the frontline to battle the invisible assassin!
KEEPING UNDER CONTROL
In terms of cases reported and treated, the numbers appears to be well under control compared to the neigbouring countries. According to Malaysian Institute of Economic Research (MIER) report, it states that Malaysia may reach its peak of the accumulated cases and presage the beginning of the flattening of the Covid-19 curve. At the moment, it seems to be going on the path.
Earlier this month, Malaysia Health Director-General Dr Noor Hisham Abdullah pointed efforts taken by the government is working and the curve could eventually flatten if there are no spike cases reported.
Despite being forced to remain in isolation, like its Asean neighbours, the pandemic has nicely brought Malaysians, previously under political turmoil, closer together – from government, and front liners, to activists and the public – in this prolonged war against the deadliest COVID-19 virus.
So let's keep fingers crossed and hope that the situation continues to trend on positively for Malaysia and perhaps the nation of 32.6 million population can see the light at the end of the tunnel sooner than later.
And if that happens, by hook or crook, it's definitely a feather on the newly-minted Prime Minister Tan Sri Muhyiddin and Malaysians in general.