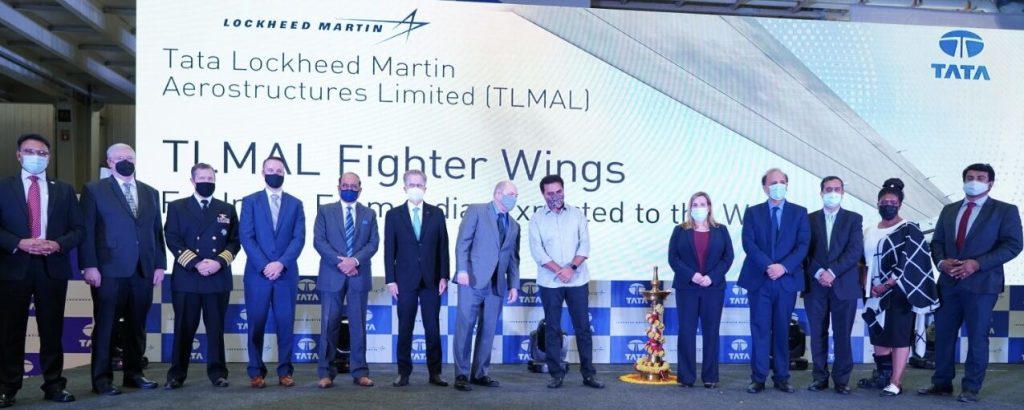 Indigenous production capability in partnership curtain raised
Making in India for a global market
By Sangeeta Saxena
Hyderabad, Telangana. 07 December 2021. When in September 2021 Israel Aerospace Industries (IAI) reopened the production line to manufacture wings for F-16 fighter jets for Lockheed Martin, little did keen eyed watchers know that before the year ended, India would also become a prospective manufacturing line for these wings . Today amidst fanfare, elan' and pride Lockheed Martin formally recognized Tata-Lockheed Martin Aerostructures Limited (TLMAL) as a potential future co-producer of fighter wings.
A ceremony was held to mark the achievement of having successfully built the first fighter wing prototype at the TLMAL facility in Hyderabad. It was attended by K.T. Rama Rao, Minister for Municipal Administration and Urban Development, Industries and Commerce, and Information Technology of Telangana; alongwith other government dignitaries; Lockheed Martin Aeronautics and Global Business Development executives; and Tata Advanced Systems Limited and TLMAL leadership.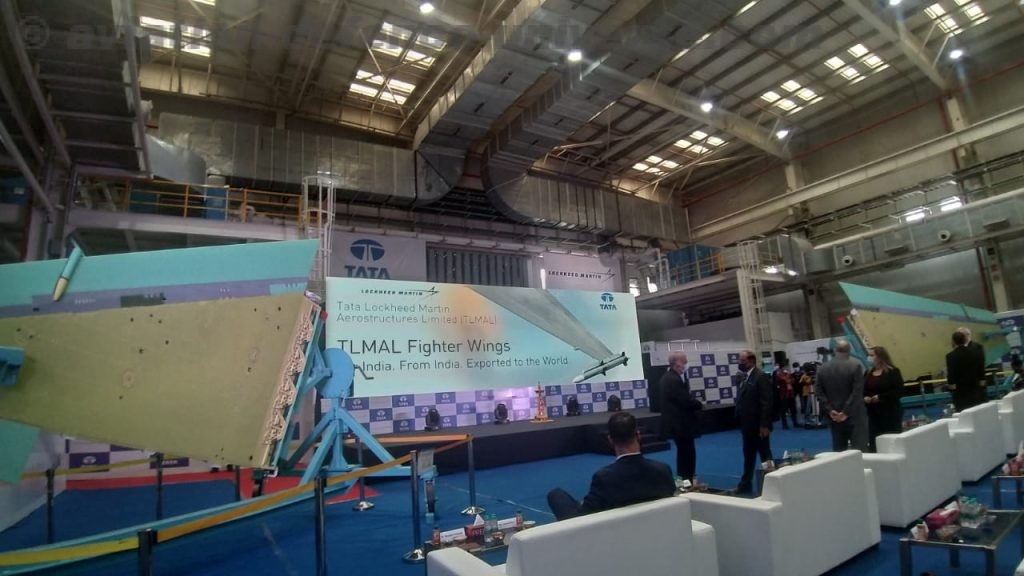 "Lockheed Martin partnered with TLMAL to build one of the most technologically complex aerostructures — a fuel-carrying 9G, 12,000 hour, interchangeable/replaceable fighter wing," said Aimee Burnett, vice president of strategy and business development, Lockheed Martin Integrated Fighter Group, who had specially come from US for the occasion. "This effort represents Lockheed Martin demonstrating to India, and to the world, the degree of confidence that exists in our relationships with our partners in India. Lockheed Martin is one of the only aerospace and defence companies with a complex aerostructure capability for advanced fighters in India," she added.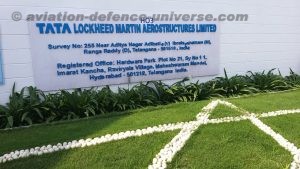 13 Acres of campus, 21000 square metres of built in area and 700 employees is TLMAL, a joint venture between Tata Advanced Systems Limited and Lockheed Martin Aeronautics which was established in 2010. In sync with Government of India's clarion call for Atmanirbhar Bharat & Make in India TLMAL is the single global source of C-130J empennage assemblies that are installed on all new Super Hercules aircraft and has crossed the 150 mark.
Telangana State Industries Minister K T Ramarao was the Chief Guest at the event said , " Telangana today has the most active and well supported aerospace and defence ecosystem in India. This sector has witnessed unprecedented growth during the past five years. Anchored on the progressive policies of the government of Telangana and world-class infrastructure support and unmatched ease of doing business experience provided by the state government, more and more OEMs from the US, UK, France, Israel and other nations are choosing Hyderabad to establish their state-of-the-art manufacturing, engineering, training and innovation centres in India."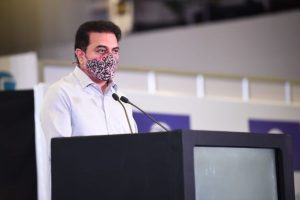 He lauded the growing Made-In-Hyderabad story, which is gaining momentum with manufacturing Fighter wings in the city-based Aerospace, Defense Ecosystem. He said, " the F-16 Wing Certification and Delivery stands as a great testimony to the made-in- Hyderabad to the skill base and capabilities of the Hyderabad ecosystem which has 1000 plus SMEs. The state government will extend all possible assistance to the Aerospace & Defence sectors."
Rama Rao said he was happy to know that over 70 per cent of the detailed parts of F16 wing built here were sourced from Indian industry partners. He said F16 wing manufacturing in India echoes Lockheed Martin's confidence in Indian manufacturing capability and its commitment to support India's defence manufacturing goals.
With F-21 offered on the platter to Indian Air Force, Lockheed Martin and TLMAL signed an agreement to develop a fighter wing prototype in 2018. Through this prototype project, TLMAL demonstrated the capability to perform detailed part manufacturing and delivery of a fully compliant representative fighter aircraft wing shipset. This achievement further strengthens Lockheed Martin's partnership with India; and supports its F-21 offering for procurement of 114 new fighter aircraft — exclusively for India and the Indian Air Force — by proving additional indigenous production capability. The facility has the capacity to make 50 pairs of wings in a year.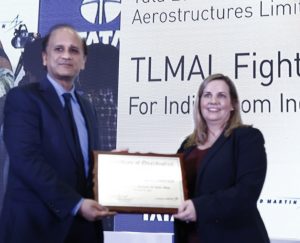 "The successful completion of the fighter wing shipset prototype project is another achievement added to the partnership between Tata Advanced Systems and Lockheed Martin," said Sukaran Singh, managing director and chief executive officer, Tata Advanced Systems Limited. "With this, TLMAL creates a new benchmark in complex and end-to-end defence manufacturing in India that demands utmost precision and quality in all aspects of the process."
It may be recalled that Lockheed Martin announced in September 2018 an agreement with TASL to move global production of F-16 jet wings to India without any obligation on the part of New Delhi to purchase the F-16 aircraft. Sukaran Singh, who was then the chief executive officer and managing director, TASL, had stated, "We are delighted with the decision made by Lockheed Martin to select Tata Advanced Systems Limited for the production of F-16 wings in India. This positions TASL as a global provider of F-16 wings in future. The production of the F-16 wings in India, for global application, is set to place the country at the centre of the world's largest fighter aircraft ecosystem and make it a preferred destination for aerospace manufacturing."
And then came AERO India 2019 where Lockheed Martin launched F-21 exclusively for India. Projecting it as an unprecedented 'Make in India' opportunity ─ combining the strength of Lockheed Martin, the world's largest defence contractor, and Tata, India's premier industrial house, to deliver a historic win-win for the US and India. In this there was hope to strengthen and grow relationship with India calling it partnership for India, from India.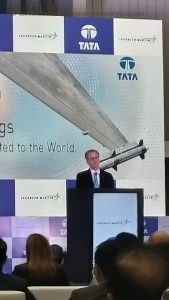 Lockheed Martin Chief Executive for India William L Blair stated, " F-21 provides unmatched opportunities for Indian companies of all sizes, including Micro, Small & Medium Enterprises (MSMEs) and suppliers throughout India, to establish new business relationships with Lockheed Martin. Bill Blair in an exclusive with ADU recently had stated, "We are confident that the F-21 is the best solution to meet or exceed the Indian Air Force's capability needs, provide Make in India industrial opportunities, and accelerate India U.S. cooperation on advanced technologies, including but not limited to fighter aircraft. The F-21 delivers an advanced single-engine, multi-role fighter at the most optimal Life Cycle Cost for the Indian Air Force with the longest service life of any competitor – 12,000 flight hours. The F-21 is also the only fighter in the world capable of both probe/drogue and boom aerial fuelling capability. This, along with Conformal Fuel Tanks (CFTs), delivers greater range penetration and loiter staying power to the Indian Air Force. An F-21 partnership integrates India into the world's largest and most successful fighter aircraft ecosystem – a USD $165 billion market and demonstrates Lockheed Martin's commitment to India: to deliver an advanced, scalable fighter to the Indian Air Force that also provides unrivalled industrial partnership opportunities. Lockheed Martin's US-based team of technical and supply chain experts have evaluated nearly 500 India suppliers and visited with more than 250 of those suppliers across India."
The suppliers of the various parts of the F-16 wing prototypes were also present at the ceremony and were felicitated by Lockheed Martin.70 percent of the detailed parts used in the wings manufactured in Hyderabad was sourced from Indian aerospace and defence supply chain partners – Tata Sikorsky Aerospace Limited, Azad Engineering, Lakshmi Machine Works, Rossell Techsys, Rangsons Schuster, Vijaya Metal Finishers and Ankit Fasteners.