By Sangeeta Saxena
New Delhi. From liaison office to a project office, Lockheed Martin has come a long way from just marketing its products in India to making them in India. The US defence major had applied to get the permission to set up a project office in India, which will enable them to participate in the Make in India programme whole heartedly.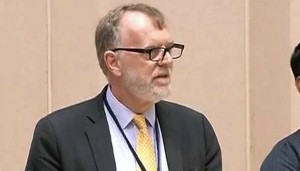 The news is hot in the South Block the application is being  processed on priority and probably just the final clearance from the finance ministry is awaited.  The security clearance to the project office has already been given by the Defence and Home ministries, as per sources, who didn't want to be named. In routine heresay would not have been given much cognizance, but this was news not to missed out.
Speaking with Aviation& Defence Universe for the first time, Phil Shaw, Chief Executive of Lockheed Martin India, reaffirmed that Lockheed Martin is pledged to technology development, manufacturing and strategic collaboration with Indian companies. " We have been making in India for long and now want to be an important part of this awakening in getting it up to the global standards of manufacturing. Lockheed Martin is interested in co-production, co-manufacture and co-development in India," he added. Make in India has re-energised  the foreign OEMs and is the mantra of defence trade in India now. Lockheed Martin has more than USD 40 billion worth of defence offset obligations globally.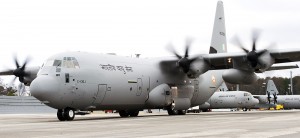 The news of the signing of the Apache and Chinook deals brought smiles to a lot of faces both in India and US. "We are very excited about the  Apache and Chinook deals having been signed.  Lockheed Martin provides avionics, mission systems and missiles on it. Apache will have Hellfire by Lockheed Martin and Longbow FCR by Lockheed Martin and Northrop Grumman. Lockheed Martin will hopefully provide the Modernised Target Acquisition Designation Sight/Pilot Night Vision Sensor (M-TADS/PNVS) and the AN/APR-48A Radar Frequency Interferometer (RFI)," said Shaw.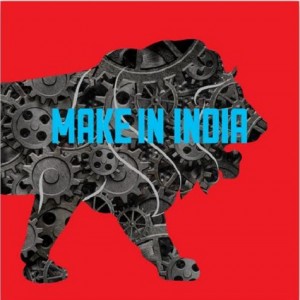 Lockheed Martin is looking next at the Indian UAV market and has multiple product offerings – tethered and untethered airships, hand-held UAVs, small unmanned aircraft systems and unmanned/optionally manned cargo-lifting from the K-Max helicopter. Phil is confident that these and other futuristic technologies will be next in the wish list of Indian defence and paramilitary forces.
The latest on the Lockheed Martin front is that the company has combined all its commercial energy products and services businesses into a single organization, named Lockheed Martin Energy Solutions.  " This will be our contribution to the Prime Minister's Swach Bharat, Clean Ganga and Smart City plans. We have also signed a MOU with Punjab for developing clean energy. We will also provide plastic structures for solar panels in order to harness 1000 MW of solar power in the state, " he informed.
On being asked about his contribution to another pet project of Narendra Modi-Skill India, Phil very happily explained, "  We have a successful joint venture company, the Tata Lockheed Martin Aerostructures Ltd at Hyderabad which manufactures C-130 empennage products  and the centre wing box spares. In addition to the Indian C-130J, the facility also provides spare parts to all C-130J aircraft in different parts of the world. I have not witnessed any lack of skills and the ability to learn in the manpower is great. We have trained our staff ourselves and the young six hundred strong workforce has learned LM/Tata processes well."
The  pilot in Shaw was  satisfied with the way Flight Simulation Technique Centre Pvt Ltd. (FSTC), a joint venture with SIM Industries BV, Netherlands, a Lockheed Martin company is shaping up. It has got approval from DGCA, as a type rating training organisation (TRTO) for Airbus 320 and Boeing 737 NG family of airplanes. FSTC has the latest Airbus 320 and Boeing 737-800 full flight Level D simulators located at its modern training facility in Gurgaon.  He hopes to expand the customer base to surrounding countries and potentially offer training capabilities to Indian military aircrew should they need a commercial training facility.