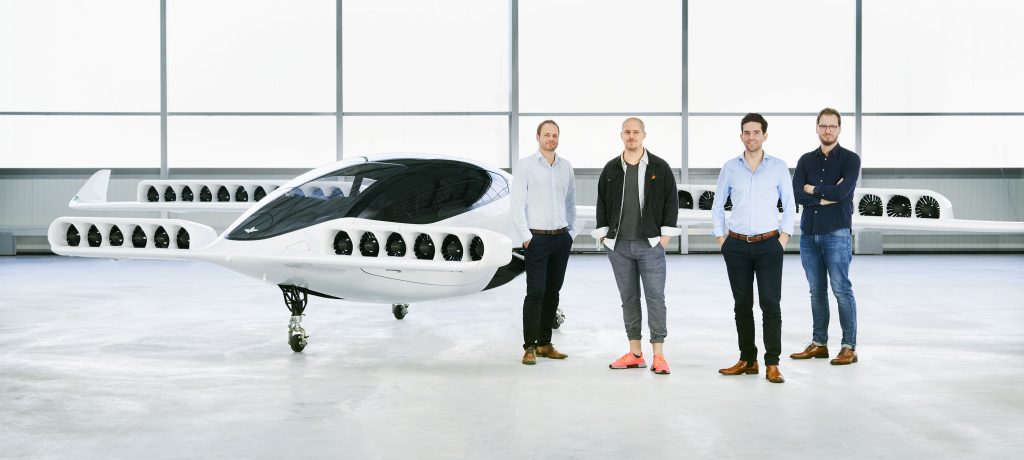 Courtesy : ILA goes Digital website
Munich. 09 July 2020. Co-founded in 2015 by Daniel Wiegand, Sebastian Born, Patrick Nathen and Matthias Meiner, Lilium GmbH is based near Munich, ​Germany – an internationally renowned high-tech hub for mobility.
The founding team met while studying at the Technical University of Munich where they shared a common vision of revolutionizing the way we travel.
Today, Lilium has attracted more than $375m in funding and employs more than 450 people, bringing together a wealth of experience and expertise from across the world.
The Lilium Jet has been designed with regional air mobility in mind. It's unique design will enable it to achieve a low noise footprint while maintaining high overall efficiency and the same safety standards as today's commercial aircraft. It has 36 all-electric engines, vertical take-off and landing, 300km range, 300km/h speed and 4 passengers and a pilot capacity.
We believe the real opportunity for eVTOL (electric vertical take-off and landing) aircraft lies in connecting entire regions, rather than just flying within one city. With a proposed range of 300km we would be able to connect Zurich with Basel within 30 minutes and with Munich in less than an hour – all emissions free.