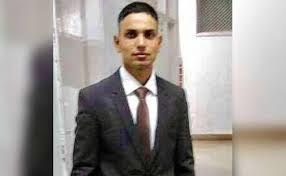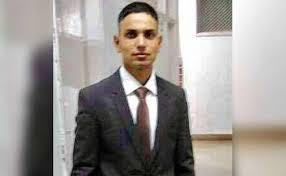 By JK Verma.
New Delhi. 17 May 2017. Kashmiri terrorists kidnapped, tortured and killed Lieutenant Ummer Fayaz of Rajputana Rifles on May 9 in District Shopian. Lt. Fayaz was a Kashmiri and was on leave to attend the marriage of his cousin sister. Terrorists killed the young officer as they wanted to discourage young Kashmiris to join security forces. It is a dangerous trend and must be curbed.
Normal life in Kashmir is in jeopardy since July 8, 2016 when security forces killed 22 year old Hizbul Mujahideen Commander Burhan Muzaffar Wani, in an encounter. Wani gained popularity in the valley by posting videos on Facebook, WhatsApp and other social media sights.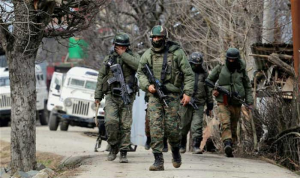 In a latest trend in the valley a fabricated video is uploaded on the social sights and once it becomes viral then few newspapers print it as breaking news without confirming the authenticity of information. Government in turn bans the internet facility which is resented by the masses.
The situation in Kashmir is still fragile and security forces are making all out efforts to bring normalcy in the valley. The present government does not want to negotiate with separatists and unfortunately the sway of secessionist elements is enhancing in the valley.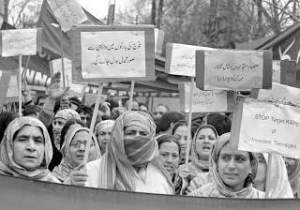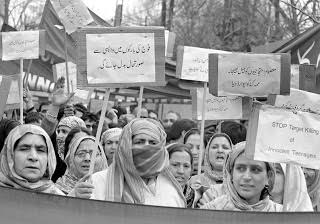 The separatist elements slowly but steadily changed the nature of protest in the valley. Now the agitations and demonstrations are on the name of Islam. The separatists replaced the Imams of large number of mosques and present Imams are radical, they preach Whabhi and Salafi Islam which turn the young Kashmiris into extremists. Therefore most of the violent demonstrations are after Friday prayers.
The secessionists now resort to demonstrations & rallies, chant pro-Pakistan, anti-India and pro-independence slogans. They also organise strikes, closure of markets, and stone-pelting in four districts of South Kashmir namely Pulwama, Shopian, Kumgam and Anantnag. It may be recalled that most of the 36 police stations in these four districts became ineffective as they failed to control the demonstrators.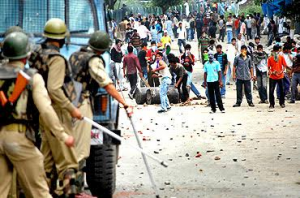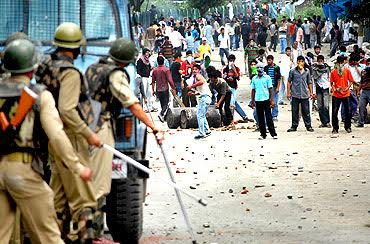 It became difficult to control the mob and the security forces resorted to lathicharge, teargas shells, pellet guns and finally at firing. Pellet guns injured quite a few while a small number of demonstrators were also killed in the firing. Not only the demonstrators but Inter Services Intelligence (ISI) controlled terrorists attacked and killed security forces personnel also.
The policy planners should chalk out a long term multi pronged strategy to deal Kashmir problem. The problem is old hence it would need hard decisions. First of all there should be no negotiation with Hurriyat leaders, as Indian leadership talked to them for umpteen number of years and there are reports that they were helped financially also but they have not solved the problem but they became part of problem. No facility should be extended to them and if feasible they should be sent out of Kashmir.
Stone-pelters are not innocent children they are involved in stone-pelting on behest of secessionist elements and because of stone-pelting crowds, several times the dreaded terrorists escape and innocent citizens are killed. These stone pelters are not only hindering the legal operations of security forces but are working for illegal gratification hence they must be dealt stringently under the law. The analysts claim that separatists pay Rs.5000/ to Rs. 7000 to each stone-palter per month while the organizers get Rs.20000/ each month.
The secessionists have enhanced the rallies, demonstrations and strikes because they realized that present government is working methodically against them. The Search and Combing operations would show results soon. The terrorists would have to escape in forests for shelter and secondly the support agents which are also known as over ground workers either would be arrested or would stop assistance to terrorists. Once the terrorists take refuge in forests it will be easy for security forces to exterminate them as there will be no crowd to defend them.
The security forces including army have enhanced the vigil on the borders hence ISI is not able to infiltrate terrorists although according to intelligence reports more than 200 trained Pakistani terrorists are waiting in terrorist camps as well as at launching pads for infiltration. Security forces are eliminating terrorists in encounters hence the number of active terrorists is depleting fast.
Overtly it appears that separatists are becoming strong as they are organizing strikes and demonstrations but internally terrorists are loosing ground and security forces are also getting actionable intelligence about terrorists from Kashmiris who are against closure of schools, strikes and Islamisation of Kashmir.
At present Army, Central Armed Police Forces and Special Operation Group (SOG) of J&K police have launched joint operations against hardcore terrorists and getting successes in their operations.
The political leadership must emphasise that Kashmiris are the biggest looser because of disturbances and Pakistan is the only beneficiary of the violence.
The pro-Indian forces in Kashmir should also realise that 7.14 percent voter turnout in the election for recent Lok Sabha seat is disturbing and must be rectified. The dismal turnover of the voters indicates the alienation of the masses as well as fear of terrorists.
Hurriyat Conference leaders on behest of Pakistan oppose all moves of reconciliation or establishing peace in the valley. The move of Mehbooba government of establishing colonies for Kashmiri Pandits and retired Army-men was opposed by Hurriyat and Syed Ali Shah Geelani alleged that the move is to change the demography of the state.
These continuous protests have ruined the economy of the state and tourism which is the bread and butter of large number of people is in jeopardy. Therefore it is most important for the state to restore law and order, educational institutions should be opened, government offices, banks etc should start function normally and the businessmen must be ensured to run their business without any danger.
The PDP led State government should also full-fill its promises especially about distribution of flood relief funds.
Development of J&K is lagging behind because of disturbances. The Pakistan sponsored terrorists want that there should be no development in the state but government should accelerate the pace of development. There should be direct Rail link between Jammu and Srinagar. One more all weather road between Jammu and Kashmir can be constructed.
Horticulture needs more investment in the state so that fruit especially apple productivity is enhanced. The produce of apple is lowest in the world and the farmers are not getting good price for it. Much electricity can be produced through Hydel power plants but because of poor law and order situation, J&K has shortage of power. Local Kashmiris have to be encouraged to weave carpets and shawls. The handicraft industry should be revived. Both Central and State governments should concentrate on the economic development of the state.
Kashmir problem is not only a law and order problem. It is a political problem too and it became very complicated as India's Western neighbour is continuously assisting the separatist elements. Besides it, now secessionists have evicted Kashmiri Pandits from the valley and given the movement a religious turn hence the problem can be sorted out through multipronged approach.
Kashmiris should also consider that Article 370 has neither benefitted Kashmir nor helped India hence debate should start about the efficacy of the article. The political leaders and pseudo secularists should also participate in the debate with open mind about the continuation of disputed Article.
(Jai Kumar Verma is a Delhi-based strategic analyst and a retired R&AW officer. The views in the article are solely the author's. He can be contacted at editor.adu@gmail.com