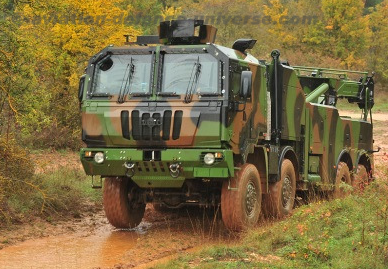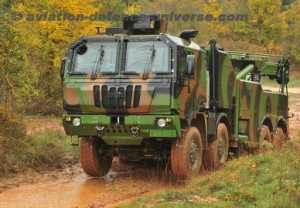 Paris,6th June 2018 . Iveco Defence Vehicles will be present at Eurosatory 2018, between 11 and 15 June, to display the most recent developments in its product range and to highlight its latest commercial successes to existing customers and other visitors to the show.
LMV 2 – Light Multirole Vehicle 4×4      Since its launch, the Light Multirole Vehicle (LMV) has been continuously developed, typically using lessons learned in the field, to meet the specific operational requirements of its users. The LMV 2 provides improved performance, greater reliability, and uncompromised ergonomics. One of the most important benefits is the increase in payload of up to 90%, exceeding 1.5 tonnes. Two models are presented at Eurosatory 2018: an unequipped vehicle and a vehicle fitted with all the C4ISR and weapon systems required by the Italian Army.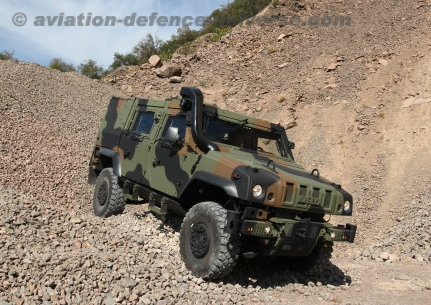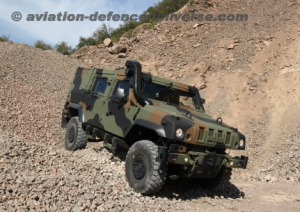 MUV – Military Utility Vehicle 4×4        The new MUV, on display at Eurosatory in chassis cab and van version, is a purpose built military vehicle specifically designed to undertake a variety of roles, such as logistic support, in-land operations & training, humanitarian aid, homeland security missions for UN, EU and NATO, and to satisfy military requirements of non-NATO forces. Rugged, extremely mobile and agile, the MUV is capable of operating across a wide range of demanding terrains and climates.
High Mobility 8×8 (M 320.45 WM) with protected cab       The recovery vehicle on display is a Porteur Polyvalent Lourd de Dépannage (PPLD) and is part of the «Porteurs Polyvalents Terrestres» (PPT) programme, launched in 2010 to provide the French land forces with a fleet of modern logistic vehicles, awarded to Iveco Defence Vehicles and its partner Soframe, a subsidiary of the Alsatian Lohr Group. The PPT range has already been extensively put into
operation, offering maximum crew protection with excellent flexibility and carrying capacity.
Eurocargo 4×4 (MLL 150 E 28 WS)          The Eurocargo 4×4 on display is part of a new fleet of military medium sized multipurpose 4×4 trucks for the German Army. Available in a number of different variants, with Gross Vehicle Weight up to 15 tonnes and a high payload, it has a strong frame and proven driveline that make it suitable for different roles ranging from Homeland Security to Military Logistics.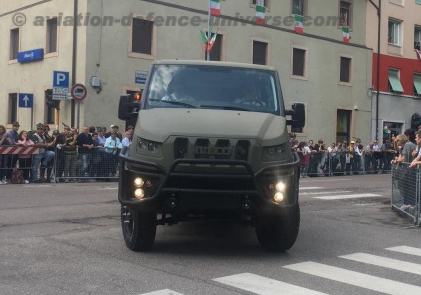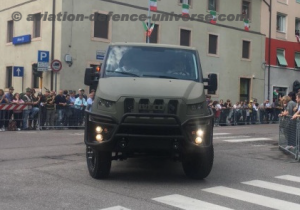 Trakker GTF 8×8 FSA (AT 410T WM)         The armoured Trakker 8×8 FSA on display is already in operation with the German Army. This is the latest generation of protected transport trucks of the country's Army's GTF (Geschützte Transportfahrzeuge) procurement programme. The vehicle system offers a unique balance of payload, protection, flexibility and efficiency based principally on COTS-components.