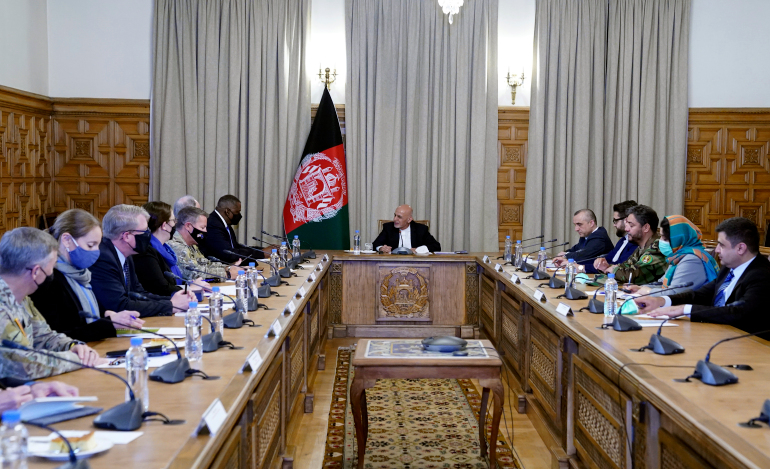 Biden finding it difficult to meet 1st May 2021 deadline of withdrawal US-NATO troops from Afghanistan
Secretary of Defense makes a surprise halt at Kabul on way back home from New Delhi
By Sangeeta Saxena
New Delhi. 20 March 2021. 12 Taliban terrorists killed in Faryab, 11 in Herat, 6 in Logar, 34 in Kandahar- this how the Ministry of Defence Afghanistan press releases have been beginning in the month of March this year. Everything looks very much under the control of the Afghanistan Army and Airforce. The time set by the previous American President for the US troops to return home finally is nearing and all eyes on the government at Kabul-will they be able to manage on their own or will it be difficult for them without the American troops . And amidst this air of uncertainty came a surprise when American Secretary of State Llyod James Austin III decided to go back home after visiting Japan, South Korea and India via Afghanistan. A good start for the first time General turned politician.
Austin while addressing the media in Kabul stated that he was there to listen and learn. He was grateful for the continued sacrifices of the American men and women in uniform, and the diplomats. To the general question the world is asking – has Taliban met the conditions to ensure U.S. withdrawal from Afghanistan­-he reacted, " But what I will say is that it's obvious that the level of violence remains pretty high in the country. We'd really like to see that violence come down. And I think if it does come down, it can begin to set the conditions for, you know, some really fruitful diplomatic work."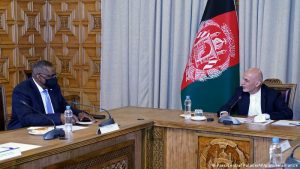 "And in terms of an end date or setting a specific date for withdrawal, that's the domain of my boss. That's the — you know, the decision that the president will make at some point in time in terms of how he wants to approach this going forward. And I don't want to try to do my boss's job for him. He doesn't need for me to do that. I will continue to participate in a very meaningful way in the review that's ongoing," he added.
He also emphasised that US wanted to see a responsible end to this conflict. There's always going to be concerns about things one way or the other, but there's a lot of energy focused on doing what's necessary to bring about a responsible end, a negotiated settlement to the war, he said.
The Taliban warned on Friday against defying the May 1st deadline. To this the Secretary responded, " I spent the day with General Miller, I'm confident in his ability to accomplish his mission with the resources he has, and I have great confidence in his ability to protect our troops. It's the right of every commander to defend his troops. And so there's no question that General Miller is more than equipped in terms of personal attributes and resources that he has on-hand to accomplish that. So I have great confidence in him."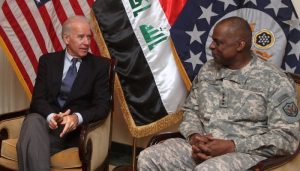 And just to ensure that USA's old friend Pakistan does not feel left out , Austin spoke on the phone with Pakistan's Chief of Army Staff Gen. Qamar Javed Bajwa on March 21. He reinforced the United States' commitment to maintaining a strong bilateral defense relationship with Pakistan and expressed gratitude for Islamabad's continued support for the Afghan peace process and noted that he looks forward to further cooperation between the United States and Pakistan in areas of common interest.
It may be recalled that Secretary of State Antony J. Blinken spoke with Afghan President Ashraf Ghani after Biden government took over , regarding the U.S. commitment to an enduring U.S.-Afghan partnership. The Secretary highlighted robust diplomatic support for the peace process focused on helping the parties to the conflict achieve a durable and just political settlement and permanent and comprehensive ceasefire that benefits all Afghans. He shared that the United States is reviewing the February 2020 U.S.-Taliban agreement and whether the Taliban are living up to their commitments to cut ties with terrorist groups, to reduce violence in Afghanistan, and to engage in meaningful negotiations with the Afghan government and other stakeholders. Blinken committed to consultations with the Government of Afghanistan, NATO allies, and international partners regarding a collective strategy to support a stable, sovereign, democratic, and secure future for Afghanistan.
Recently on 1st of March 2021 President Ashraf Ghani met with Dr. Zalmay Khalilzad, the U.S. Special Representative for Afghanistan Reconciliation at the Presidential Palace in Kabul. Both sides had discussed future steps in the Afghan peace process and underscored additional efforts to expedite the peace process. Dr. Zalmay Khalilzad expressed happiness over the national consensus as well as regional and international diplomacy for peace in Afghanistan and reaffirmed the US would play a productive role for bringing peace to the country.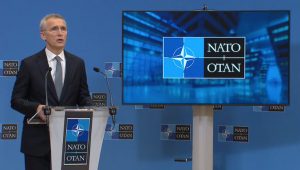 As a follow up to Austin's unannounced visit to Kabul, Antony Blinken is in Brussels for meetings with North Atlantic Treaty Organization (NATO) countries . There are 6,500 NATO troops deployed in Afghanistan and allied armies will need support to withdraw troops. Amb Philip Reeker, Acting Assistant Secretary of State for European and Eurasian Affairs in a press conference last week stated, "As you know, I think even today the United States is continuing to work very closely with the region and with international partners to support Afghan-led, Afghan-owned peace negotiations. And the goal here is to bring to an end this 40 years of conflict in Afghanistan. I can't preview any of the discussions the Secretary will have. Obviously, Afghanistan and NATO's role there will be a topic at the ministerial. The U.S. remains very committed to continued close consultation with NATO Allies and other partners in the Resolute Support mission."
"As our review of Afghanistan policy continues, I know we've had briefings and updates with the North Atlantic Council this week already. And it'll clearly be a topic in the discussions at the ministerial. I'd just underscore that the commitment we have – that we reaffirmed at the NATO Defense Ministerial which was held, of course, virtually just a few weeks ago – that commitment remains true. We went in together. We will adjust together as we have over the years. And when the time is right, we will leave together," he added.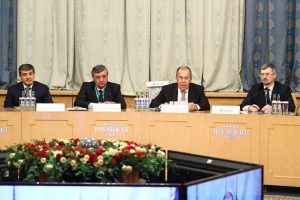 Governments of the United States of America, Russia, China, and Pakistan on the occasion of the Extended "Troika" on Peaceful Settlement in Afghanistan met at Moscow recently to discuss progress in the intra-Afghan process to reach a negotiated political settlement and permanent and comprehensive ceasefire. Qatar and Turkey were also invited to the forum.
The statement reiterated , " We strongly advocate a durable and just political resolution that will result in the formation of an independent, sovereign, unified, peaceful, democratic, and self-sufficient Afghanistan, free of terrorism and an illicit drug industry, which contributes to the creation of pull factors for the voluntary, sustainable, and expeditious return of Afghan refugees; stability; and global security. We call on all Afghans including the Government of the Islamic Republic and the Taliban to ensure that terrorist groups and individuals do not use Afghan soil to threaten the security of any other country. We reaffirm that any peace agreement must include protections for the rights of all Afghans, including women, men, children, victims of war, and minorities, and should respond to the strong desire of all Afghans for economic, social and political development including the rule of law. We encourage all concerned countries to support the Afghan people and contribute to a lasting peace in the interest of all. We reaffirm our commitment to mobilize international political and economic support for a post-political settlement Afghanistan. We recognize and welcome all international efforts that are underway to facilitate and support a negotiated settlement as soon as possible. We note that the UN Secretary General Guterres' appointment of Mr. Jean Arnault as his personal envoy on Afghanistan and regional issues. We welcome the UN playing a positive and constructive role on the Afghan peace and reconciliation process."
A day prior the Foreign Ministers meet of NATO nations at Brussels NATO Secretary General Jens Stoltenberg stated, "Ministers will continue consultations on the situation in Afghanistan and our military presence, to assess our next steps together. There are no easy choices. And for now, all options remain open. The security situation is difficult. And we will take all the necessary measures to keep our troops safe. It also requires constructive engagement from all regional actors and the international community. The ongoing peace talks are the best way to preserve the gains made over the last two decades. And to ensure a stable Afghanistan that will not serve as a safe haven for terrorists."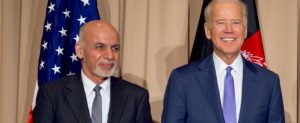 And last but not the least American President Joe Biden is not only sceptic whether the condition in Afghanistan will be conducive to a US-NATO troops withdrawal by 1st May 2021. The objective is a responsible end to the conflict. American officials have been saying for years that there are no military solutions to the problems that plague Afghanistan. Lloyd James Austin III and Ashraf Ghani reaffirmed the United States' commitment to an enduring U.S.-Afghan partnership and discussed the shared sacrifices of U.S. and Afghan forces in the field, the importance of the Afghan peace process , the imperative for a negotiated settlement to end the war. In closing, both emphasised on the importance of seizing this opportunity for peace. May the best decision help both the nations to solve the longest crisis facing not only Afghanistan but the world as a whole, together. And US administration is definitely keeping it's fingers crossed hoping that Afghanistan doesn't become a policy nightmare for them.