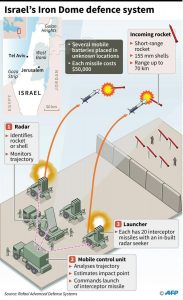 By Team ADU
Larnaca, Cyprus/Pune, India. 20 May 2021. Any war in the world is fought by brave hearts and creates heroes. These are men in uniform who aim to protect deployed and maneuvering forces, strategic assets, populated and urban areas from multiple threats and borders of the nation. But in the current conflict between Israel and Palestine the hero emerging is an equipment, which keeps the enemy's arms at bay. It is combat-proven, with over 2,000 interceptions. The multi-mission system effectively counters rockets, mortars and artillery shells, as well as aircraft, helicopters and UAVs at very short range. And suddenly though not surprisingly it is the talk of the world and cynosure of all eyes. Israel's Iron Dome has emerged the hero of the ongoing conflict in West Asia/Middle East.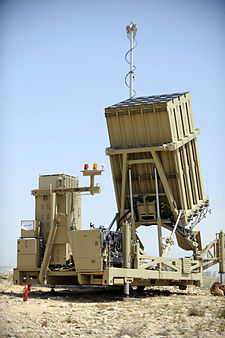 The system is designed to counter short-range rockets and 155 mm artillery shells with a range of up to 70 kilometers. Iron Dome operates day and night, under adverse weather conditions, and can respond to multiple threats simultaneously. The system has been in use since 2011 and has helped reduce casualties from rocket attacks against Israeli cities.
Iron Dome has three central components. First is a detection and tracking radar system which is built by Elta, an Israeli defense company named EL/M-2084. It detects the rocket's launch and tracks its trajectory. Second is the battle management and weapon control center which is built for Rafael by mPrest Systems, an Israeli software company. This calculates the impact point according to the reported data, and uses this information to determine whether the target constitutes a threat to a designated area. Only when that threat is determined, is an interceptor missile fired to destroy the incoming rocket before it reaches the predicted impact area. This is done by third component which is the missile firing unit that launches the Tamir interceptor missile, equipped with electro-optic sensors and several steering fins for high maneuverability. A typical Iron Dome battery has 3–4 launchers with 20 missiles per launcher.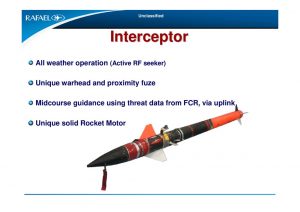 Development of the Iron Dome was launched in 2007, and the system became operational in March 2011. Shortly thereafter, on 7 April 2011, it performed its first operational interception of a grad rocket fired from the Gaza Strip at the Israeli city of Ashkelon. Iron Dome was declared operational by the IDF, and Defense Minister Ehud Barak authorized it's deployment. Since then, the Iron Dome's capabilities have been tested consistently, and the system has successfully prevented countless rockets from hitting Israeli communities. It works alongside two other defense systems – David's Sling and Arrow Interceptors – which are in place to counter medium and long-range threats including planes, drones, rockets, and missiles.
The interceptors of the system are fired vertically either from mobile units or a static launch site. They detonate the rocket in the air, producing explosions in the sky. The Iron Dome is considered to be a highly effective system with a success rate of about 90%, as claimed by the Israel Ministry of Defence.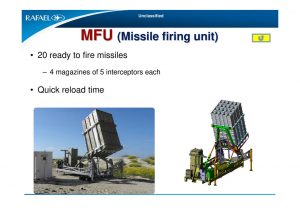 Since its launch, Israel has been pitching the Iron Dome at various exhibitions around the world as "the world's first missile defense system developed to tackle the threat of short-range rockets and UAVs". The United States was a partner in the development of the Iron Dome system, and continues to develop the system with Israel today. IMDO leads the development of the Iron Dome, with Rafael Advanced Defense Systems as the main contractor, together with Elta of the Israel Aerospace Industries (IAI), and mPrest of Rafael.
The Iron Dome system has proved to be vital in Israel's aggression with the Hamas. On 13 May 2021, Israeli Prime Minister Benjamin Netanyahu visited the Iron Dome battery, "I am here at one of the Iron Dome batteries. The commanders and soldiers are doing extraordinary work in defending the skies and citizens of Israel. Achieving 100% is impossible but they are getting pretty close to it and we all appreciate this twice over: Defensively and offensively."
Prime Minister Netanyahu was briefed at the site by air defense commander Brig.-Gen. Gilad Biran. The PM commented, "The defensive actions of Iron Dome batteries give us space to mount attacks. The IDF has already attacked hundreds of targets and we will soon pass 1,000. We are continuing to strike Hamas while defending our citizens.
In October 2014, Rafael unveiled a naval version of the Iron Dome called C-Dome. It is designed to protect vessels in blue and littoral waters from ballistic trajectory and direct attack weapons fired in saturation attacks. C-Dome includes a 10-round canister loaded with vertically-launched Tamir interceptors for 360-degree coverage, a feature not supported by the land-based Iron Dome system; the ship's own surveillance radar is used to negate the need for a dedicated fire control radar. The system has a small footprint to enable installation on small ships like offshore patrol vessels, corvettes, and even stationary oil rigs. Though in the very early stages of concept development, Rafael estimated that it could take less than a year to build a prototype C-Dome system. Preliminary discussions with potential users have already been launched. The C-Dome will be used on the Israeli Navy's Sa'ar 6-class corvettes. On 18 May 2016 Col. Ariel Shir, head of Israeli Naval operation systems announced that the system had successfully intercepted and destroyed a salvo of short range missiles while deployed on a naval vessel at sea. On 27 November 2017, the Israeli military declared initial operational capability for the C-Dome, completing more than 18 months of integration and design work.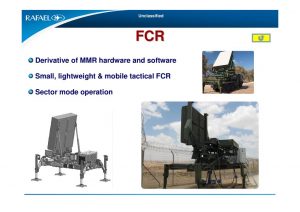 During the 2021 Israel–Palestine crisis, approximately 1,800 rockets had been fired at Israel by Hamas from Gaza by 13 May 2021. 470 rockets were fired in the first 24 hours of the conflict, a much higher rate than had been attained in previous conflicts. 17% of the rockets were long-range attacks on Tel Aviv, again more than previously. About 400 of the first 1,600 fell short and landed in Gaza; the Iron Dome system blocked 90% to 95% of the remainder, according to differing reports by the AP and Israeli armed forces. During the operation Iron Dome shot down a bomb-laden drone.
Iron Dome has been funded by the US government since 2012. In May 2012, President Obama directed Defense Secretary Leon Panetta to allocate an additional $70 million to pay for more Iron Dome batteries and interceptor missiles. In 2014, U.S. Secretary of Defense Chuck Hagel said the U.S. government had initially invested $900 million in Iron Dome production and, after seeing its performance, Congress proposed an additional $235 million for its continued development. In 2014, Massachusetts-based Raytheon was awarded a contract from Rafael Advanced Defense Systems Ltd worth $149 million to manufacture the anti-missile rocket (Tamir) used in the Iron Dome.
The fiscal year 2015 Defense Authorization Bill authorized the allocation of $351 million for Iron Dome. Congress later added an additional $619 million for production of the Iron Dome. The legislation stipulated that 55% of the new components for the Iron Dome be manufactured within the United States by Raytheon. The U.S. government's spending bill passed in March 2018 included a record-high $705 million in funding earmarked for Israel's missile defense systems, including up to $92 million for Tamir interceptors.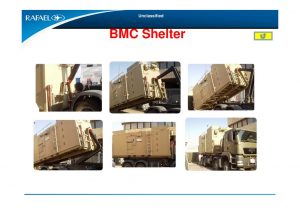 As of April 2018, the United States had provided $1.397 billion to Israel for Iron Dome batteries, interceptors, coproduction costs, and general maintenance. As of early 2019, Israel had ten batteries deployed, with five more planned.
In August 2020, Raytheon Technologies and Israeli-based Rafael Advanced Defense Systems announced a joint venture to build the Iron Dome in the United States under the name Raytheon Rafael Area Protection Systems. A facility will be built to produce the Iron Dome, the Tamir interceptor and launcher, and the SkyHunter missile (the U.S. version of Tamir).
"This will be the first Iron Dome all-up-round facility outside of Israel, and it will help the U.S. Department of Defense and allies across the globe obtain the system for defense of their service members and critical infrastructure," according to Sam Deneke, vice president of Raytheon Missiles & Defense's land warfare and air defense business. In September 2020, Israel delivered the first of two Iron Dome batteries to the U.S. Army.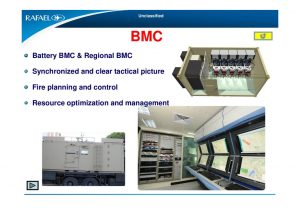 In March 2021, the Israeli Defense Ministry announced it had upgraded the Iron Dome system so it can now intercept of rocket and missile salvos as well as multiple drones.
The Iron Dome Aerial Defense System was first incorporated into the Israeli Air Force's Aerial Defense Array ten years ago. Since its first launch, the Iron Dome has intercepted thousands of enemy rockets launched by terrorists toward Israel, keeping millions of Israeli civilians safe. The Iron Dome Aerial Defense System has one purpose—to intercept rockets mid-air before they can kill Israeli civilian.
Content from Open Medium