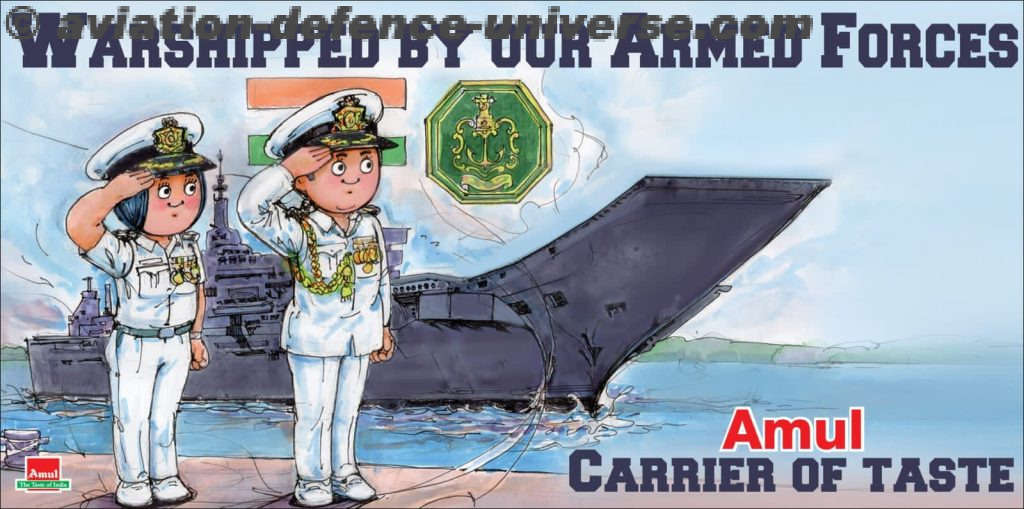 "R11…. Welcome to the fold! May you forever have following seas and many fathoms below the keel…. Happy Hunting!" ………INS Vikramaditya, Indian Navy.
"As a maritime nation,the SAGAR vision shapes India's outlook.We have been a reliable first responder & a growing contributor to global commons. The INS Vikrant is not only an expression of New India, but an assurance of greater capabilities for national security & global good." ………Dr. S Jaishankar, Minister of External Affairs
"A special warship, #INSVikrant is the realisation of Hon'ble PM Shri  @narendramodi Ji's vision and the dream of every Indian. A technological marvel, it represents the might of New India and bolsters our maritime presence in the Indo-Pacific" ………Sarbananda Sonowal, Minister of Ports, Shipping & Waterways.
"Designed by Warship Design Bureau & built by @cslcochin #Vikrant is a force multiplier which will strengthen @indiannavy's offensive & defensive capabilities. 76% indigenous content of #Vikrant involves 550 Indian companies including 100 MSMEs in a reflection of @makeinindia" …… Hardeep Singh Puri.
"Honoured to be present at the commissioning of #INSVikrant by  @narendramodi – a great day for 🇮🇳 @indiannavy & for open & free seas" …….British High Commissioner to India.
"Congratulations, India, on commissioning #IACVikrant and joining the club of nations capable of manufacturing aircraft carriers! France looks forward to seeing 🇮🇳#INSVikrant sail together with 🇫🇷Charles de Gaulle carrier in our joint actions in the #IndoPacific." ………French Embassy in India.
"Hello #INSVikrant! Congratulations to India on commissioning its 1st indigenously built aircraft carrier & joining a prestigious group of five nations with this capability. We look forward to continuing to work together with our Indian partners for a free & open Indo-Pacific."……US Embassy in India.
"#Maritime domain engagement is the cornerstone of 🇦🇺🇮🇳 #defence relationship. India's first home-built aircraft carrier #INSVikrant was awesome to see up close in #Kochi. Congratulations PM @narendramodi & @indiannavy on this significant security milestone!" ……… Australian High Commission in India.
"Participated today in the commissioning of INS Vikrant by the Honourable Prime Minister Shri Narendra Modi. India's first swadeshi aircraft carrier. A glorious moment for the country and its people. Russia is proud to be part of it. Jai Vikrant! Shano varuna!" .……..Russian Embassy in India.
"Beautiful ship! Looking forward to continuing our work towards a #FreeAndOpenIndoPacific with the Indian 🇮🇳Navy and their new capability 😀#INSVikrant" ………US Pacific Fleet.
"Yesssss..  Welcome to the world #INSVikrant The #IndianNavy  gets a new guardian of the Oceans, a new Pehelvan.  💪🏽💪🏽💪🏽🇮🇳" ……..Anand Mahindra, Chairman, Mahindra Group.
"A Historic day for India's efforts to become #AatmaNirbharBharat in the defence sector. The first indigenously designed and built aircraft carrier #INSVikrant will be commissioned. It will also be unveiled by Hon'ble PM @narendramodi ji. My SandArt at Puri beach in Odisha." ………Sudarshan Pattnaik, Sand Artist, Odisha.