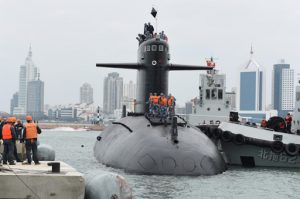 New Delhi. 06 May 2021. It will surprise, that the current submarine inventory is only around 500 submarines including 180 midgets, which represents just over 4% of the 14,000 sea going platforms in the world. In wars, submarines are destructive weapons and have sunk more tonnage than ships or aircraft. Therefore submarines are dubbed, 'vehicles of war and stealth', and nuclear submarines provide nuclear deterrence. This small proportion of submarines is overstated at most times, since the worldwide inventory of 14,000 sea going platforms includes, around 11,000 small ships and craft that are below 1,100 tons. Even among the remaining 3,000 ocean-going vessels, submarines make up only 15% of national inventories of the world. The ballpark cost of a conventional submarine is around $ 1 Billion and a nuclear machine costs a few billion.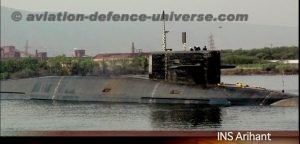 India has 135 ships and that includes 18 large submarines which make up only point 6% of the world's submarine fleet. Half of India's submarines are over thirty years of age and need replacement. INS Chakra is a 971 Akula nuclear attack SSN with Klub missiles which was taken on a 10 year lease from Russia in 2012 for $ 1 billion, because of the slow progress in the indigenous project to design and build six nuclear-powered submarines that the Navy pushed through the Defence Acquisition Council(DAC). In 2017 INS Chakra suffered an underwater incident while entering Visakhapatnam. That has restricted her operational availability, and is due be returned..
Russia has not built any new 971 SSN Akulas, hence a replacement SSN from Russia is not easily available. A debate is raging in the Ministry of Defence post Doklam and Ladakh, whether Indian Navy needs more Type 75I conventional submarines or home built missile equipped SSN submarines. The naval budget is down from 18% to 14% of the Defence budget as per Admiral Karambir Singh, Chief of Naval Staff, so it's debatable if the budget can bear a new class, though for India's aspirations in the Indian Ocean Region(IOR), India's submarine strength is lagging.
The good news is INS Arighat, India's second nuclear SSBN submarine equipped with 750km K-15/BO-5 land attack missiles, built at Ship Building Centre(SBC) at Vishakhapatnam under Naval and DRDO oversight by Larsen & Toubro in a public private partnership(PPP), will join this year. INS Karanj the third of the six Scorpene submarines ordered on Mazagon Dock Shipbuilders(MDSL) in 2012 was commissioned in March this year and the rest will join by 2024. The building activity in MDSL's East Yard has reduced. There is a possibility India's current Covid crisis may further accentuate the drought of money towards the Navy's needs, and that trend could influence decisions for future submarine procurements.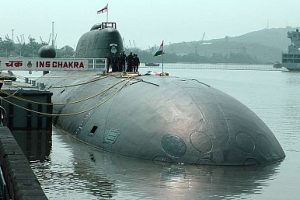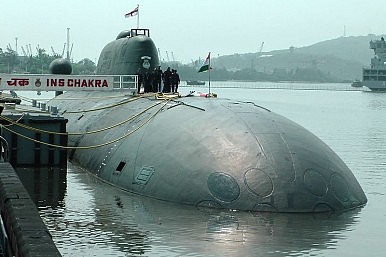 The Indian Army, to make up shortages and the Air Force with large buys of Rafale aircraft and planes from USA have been the preferred claimants for the defence budget during the 2017 Doklam, and recently in the 2020 Ladakh crises. In any Navy there is always a competition between acquisition of expensive surface ships and submarines and the cheaper maritime search and attack aircraft for short term security. This often means foregoing acquisitions of surface ships and submarines. MOD has played that card and is set to sanction 6 more P-8i's aircraft, to add to the earlier 12 ordered on Boeing. Indian Navy's third aircraft carrier and four Landing ships with helicopters called LPDs have suffered the cut.
The United States (US) with around 70 submarines and Russia with 56 have prioritized the proportions of high quality submarines to make up their naval order of battle(ORBAT). China has caught up with over 60 submarines though the quality of the boats in the PLA(Navy) is not easy to fathom. However the weapons on board the newer Jin, 093 and 094 class boats especially the Ju Lang-2(JL-2) Giant Wave-long range missiles based on China's space programme, like India's missile programme is based on ISRO, are reported to be lethal.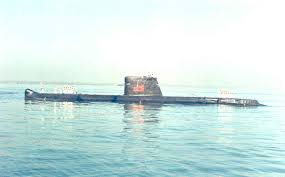 Leading naval analyst group AMI from Bremerton USA reports the United States Navy with NATO and Latin American navies has around 125 boats , and the Indo-Pacific-Asia-Australia( with China and Russia) has over 200 with 22 in South Korea, 20 in Japan, 18 in India, 6 in Australia, 10 in Asean, 8 in Pakistan, 2 in Bangladesh and an unspecified number in North Korea. A look at the forecast of numbers and acquisition of submarines by ASEAN, Korea, Pakistan, Thailand, Indonesia and Japan shows an uptick, but clearly the Indo Pacific strength of under water power has overtaken the West and India has become the laggard. Inputs from AMI the World's Leading Naval Analysts.
(Cmde Ranjit B Rai Retd served as DNI and DNO in the Indian Navy. He is a defence expert and author of WARRING NUCLEAR NATIONS-INDIA AND PAKISTAN (ISBN 978-93-5158-638-0). The views in the article are solely the author's. He can be contacted at [email protected])