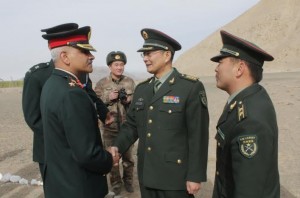 Udhampur  (J&K) . 07 Feb 2016.
The first Joint Tactical Exercise between border troops of both countries was conducted in the Chushul-Moldo area on 06 February 2016. This is a part of ongoing initiatives being taken by India and China to ensure greater interaction between troops stationed along the LAC, and thereby ensure peace & tranquility on the border.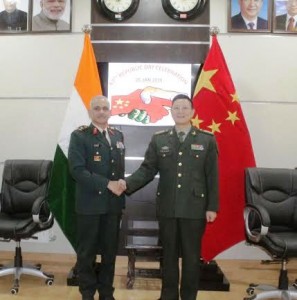 As previously agreed by both countries, the exercise focused on actions to be coordinated to jointly tackle aspects of Humanitarian Aid and Disaster Relief. The Indian Army team of thirty personnel was led by Colonel Ritesh Chandra Singh while the Chinese delegation of an equal compliment was led by Colonel Qu Yi. Lasting an entire day, the joint exercise was based on a situation of a national disaster occurring on the border and the subsequent coordination of rescue mission by joint teams of both countries.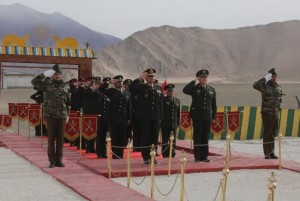 The joint exercise, code named "Sino-India Cooperation 2016", compliments the Hand-in-Hand series of India-China Joint Exercises and the recently conducted border troops Joint Exercise in Sikkim. The increased interaction amongst Indian and Chinese border troops is a very positive step in enhancing confidence and building relations between the two armies.