By Kishore Jayaraman, President, Rolls-Royce India & South Asia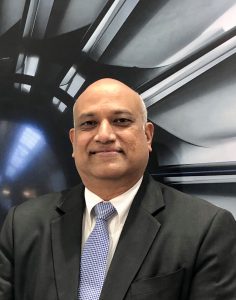 A burgeoning manufacturing sector
Bangalore. 03 February 2021. Just two years ago, the government of India had projected that the country's manufacturing sector was on its way to breach the US$ 1 trillion mark by 2025. The sector's contribution to the country's GDP stood at 17 per cent generating employment for 15 per cent of the nation's workforce. India was cruising well with a 30th rank on the World Economic Forum's Global Manufacturing Index. Most sectors had been opened up to global investments with 100 per cent FDI permitted under the automatic route.
The global pandemic threw in a spanner into the manufacturing sector led growth story setting back the pace of its growth. Today, as the Indian economy looks to recover from the effects of this unprecedented crisis, a rechristened 'Make in India 2.0' vision will form a core pillar of the vision of an 'Atmanirbhar Bharat' or a self-reliant India.
Post COVID, several global companies have been looking to diversify their manufacturing to new markets with countries earmarking $2.2 billion to help companies shift production. India remains a strong contender to benefit from this shift. For the local manufacturing sector to thrive, we would need connected and efficient value chains spanning raw material providers, technology providers, skilled manpower, multi-specialty service providers, research and development centres, and crucial logistics infrastructure. Given India's territorial diversity and distribution of natural resources across a large geography, we could well be building a national grid where parts of the country are connected through a manufacturing superhighway.
As global players start looking at India with interest and value-based production starts to grow, we will see an exponential growth in downstream manufacturing activities much needed to complete the supportive ecosystem.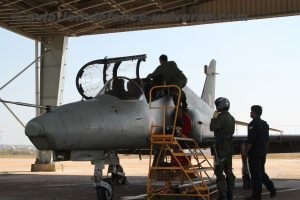 Aerospace & Defence
India's aerospace and defence (A&D) sector offers a big opportunity in this context. With nine defence public sector undertakings, 41 ordinance factories, an exclusive research organisation and more than 100 private companies, India undoubtedly has a huge defence industrial base. The fresh impetus given to the Make in India initiative by the government's 'vocal for local' call and prioritized indigenization of the defence sector in particular has spring-boarded India not just as an R&D hub but also as a center for precision manufacturing of complex components. A refreshed focus on attracting global players to manufacture in India to reduce imports has provided the necessary boost to the sector.
Over the years, A&D sector in India has matured and is today leading the growth of manufacturing sector from the front by encouraging adoption of international quality standards and establishing technologically advanced manufacturing facilities. Several Indian companies have proven themselves capable of providing first-time correct quality comparable to global standards.
A&D is a technology, capital and skill intensive industry. As India pursues manufacturing-led growth, it needs to move away from low-cost manufacturing and align with the global trend of embracing Industry 4.0 to expand its competitive edge.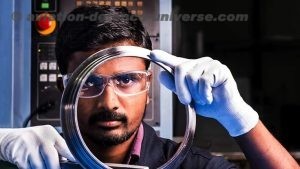 Benefits of adopting Industry 4.0.
Apart from building long-term competitiveness on the global stage, India's A&D sector stands to gain on several counts by adopting Industry 4.0.
First, it will allow manufacturers to improve productivity, efficiency, safety and performance and help position India as a global manufacturing hub. For example, technology deployment across manufacturing methods, processes and equipment will enable companies to track the production process from start to finish, analyse data across machines, and get real-time feedback on raw material availability, equipment condition etc., resulting in efficient processes and higher-quality products at optimized costs.
Manufacturers can even implement data analytics to improve forecasting, predict and prevent manufacturing downtimes, manage supply chains and enhance production capacity and quality. For instance, Rolls-Royce has more than 13,000 commercial aircraft engines in service around the world. Using a range of smart data analysis capabilities, predictive tools, and engineering expertise, we help airlines monitor and reduce fuel usage, fly routes more efficiently, and ensure the right teams and equipment are in place to service engines more quickly and maintain the highest levels of availability.
Second, Small and Medium enterprises (SMEs), which form the backbone of Indian manufacturing can leverage Industry 4.0 technologies to become more agile, enhance productivity, streamline costs and reduce risks. The sooner they evolve to meet modern business needs, the more they will stay relevant and able to secure new business on a global scale.
Third, companies will be able to up-skill their workforce. In the long run, new jobs will be created in the new, technology-enabled economy. New technologies inadvertently require new skills and trained Industry 4.0-ready workforce especially in areas of cognitive robotics, advanced automation and industrial ICT. Training in safety-related skills will also come into play with an increased level of human-machine cooperation.
Fourth, adopting Industry 4.0 could help A&D manufacturers in India to move beyond the present status, characterized by manual inputs, lack of ICT integration in manufacturing, to fill the critical technology gaps and move to the innovation-led and high-value manufacturing stage, making them globally competitive.
Finally, opportunities for creating new business models will be another major advantage for advanced A&D manufacturers. With real-time data insights, they can not only improve existing aftersales service but also drive revenue by offering customers value-added services. For example, Rolls-Royce is known for its 'power-by-the-hour' business model where customers pay a fixed rate per hour of operation and Rolls-Royce provides predictive maintenance services based on insights from its 'connected' engines that wirelessly send machine data for monitoring and analysis.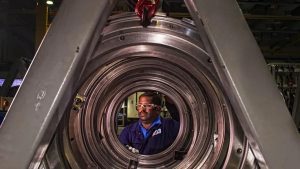 Create in India
Most of the elements that make up a successful A&D manufacturing ecosystem are already present in India. This sector is critical from the perspective of national security and the government's goal to develop a high degree of self-reliance provides an excellent opportunity to build and/or scale up an industrial base centred on manufacturing. Co-creation, with the goal to not only serve India but the world, is a plausible answer here. India has the talent and ecosystem to propel 'Create in India' programmes that will co-develop technology solutions and lead to co-manufacturing partnerships in critical areas.
India has a huge opportunity to enable Make-in-India 2.0 with increased focus on infrastructure and skill development, industry 4.0 adoption as well as encouraging private sector partnerships to enable sustainable growth of the sector.
The world is rethinking its strategy of putting all eggs in one basket. We need to work together as a nation to tap into this opportunity with a mix of policy initiatives, entrepreneurship and skilled talent.
For example, incentivizing industrial clusters and creating dedicated financing options will help manufacturers, especially SMEs, to expedite implementation of Industry 4.0. Encouraging vocational education and training programmes should become a priority to ensure a continuous supply of highly qualified talent. Finally, a more collaborative effort across multiple stakeholders – academia, public and private industry, and service providers – will be important to propel India into a global hub for A&D manufacturing.