Around 70 exhibitors and delegates from 12 countries participated in the expo
New Delhi. 0 3 October 2019. The 22nd India International Security Expo, 2019, organized jointly by India Trade Promotion Organization (ITPO) and the PHD Chamber of Commerce and Industry (PHDCCI), was inaugurated by Hon'ble Minister of State for Home Affairs Nityanand Rai.
The three-day expo-cum-conference is focused on defence and homeland security in India. Endorsed by the Ministry of Defence, Ministry of Home Affairs, Ministry of MSMEs and Ministry of External Affairs, DRDO, UPEIDA, States of Uttar Pradesh and Tamil Nadu for promoting their defence industrial corridors, endorsement by Invest India as the Facilitation Partner for Investment.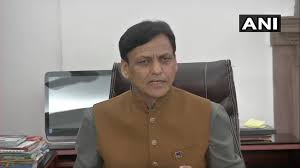 The Expo 2019 witnessed a large number of participation in its inaugural session from Centre and State Government officials, delegates from 12 countries, armed forces, paramilitary forces, state police, among others, along with significant participation form industry stakeholders across the world.
Highlighting the vision of Prime Minister Narendra Modi, he said that whole country and every individual is committed to fulfill the vision of Make in India. While emphasizing on strengthening peace and harmony in the country, he said that India is not far to self-reliant in the defence sector.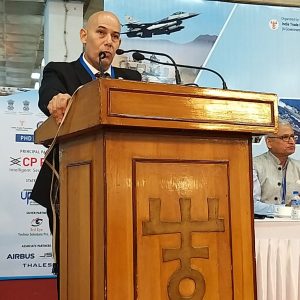 Dr Ron Malka, Israel Ambassador to India reiterated that Defence and Homeland Security are first to see India-Israel JVs which will be a boost to Make in India with a promise to export to other countries. He also strongly stated that rise of terrorism is a global challenge and Israel is at the forefront of global response to this challenge. "It is not only the issue of India and Israel fighting terrorism, I think the world should be united in the fight against terrorism. India and Israel are great friends, and as friends, we will support each other," he said.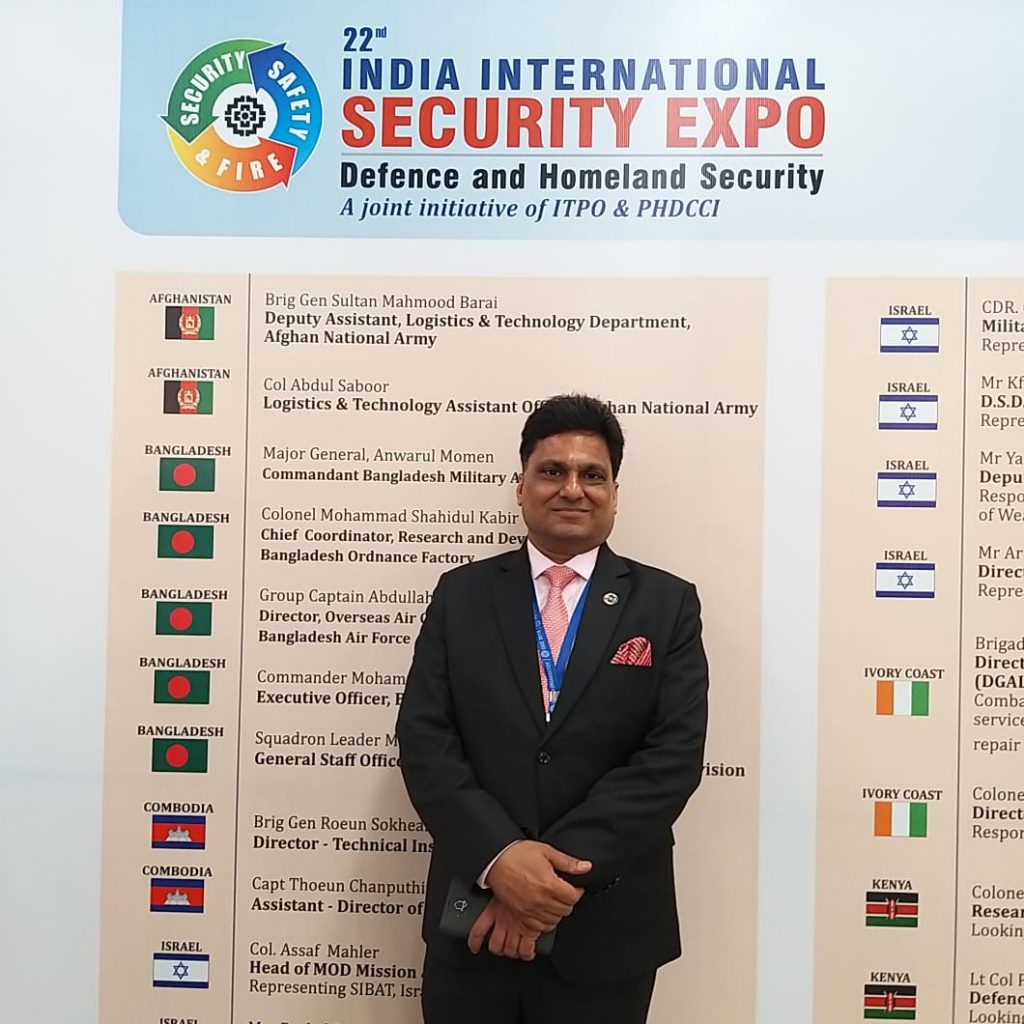 While appreciating the policy initiative undertaken by the government in defense and homeland security, Dr D K Aggarwal, President, PHD Chamber of Commerce and Industry, said in the inaugural session that further improvement in the ease of doing business in manufacturing will go a long way in reducing import dependency and also make India a Defence manufacturing hub.
He apprised the participants about the Expo 2019, which offers an excellent platform for connecting industry stakeholders and providing lucrative business opportunities in Defence and homeland security..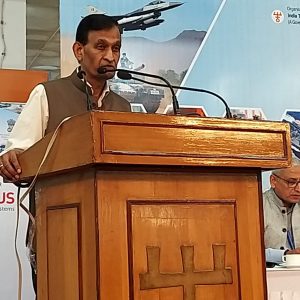 L. C. Goyal, CMD, India Trade Promotion Organisation (ITPO) emphasized on equipping our security agencies with latest modern weaponary and technology in order to build strong defence and security environment. He also threw light on expanding research and development in defence sector to expand production possibility frontiers.
He added that there is always a scope of improvement in the process of procurement to fulfill the needs of our forces and also for making business easy which is the often quoted 'ease of doing business'.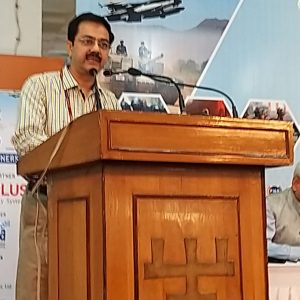 Vivek Bhardwaj, IAS, Additional Secretary, Police Modernization, Ministry of Home Affairs, Government of India highlighted the need for modernization of the armed forces with the latest weapons. He opined that technology adoption, promoting investments and industry participation are critical to boost the productivity of India's defence sector.
MSMEs have contributed significantly to India's defence manufacturing by way of supplying several defence components over the years. The Government has introduced several measures to provide adequate support to MSMEs to increase their participation in defence manufacturing but a lot can still be done. Going forward, role of MSMEs will be crucial in contributing to the employment generation and achieving self-reliance in defence sector, was the consensus .
It is encouraging to note that the Government has created an ecosystem where private and public sectors are contributing together as per their respective strength and experience in the growth of defence sector, said Dr D K Aggarwal.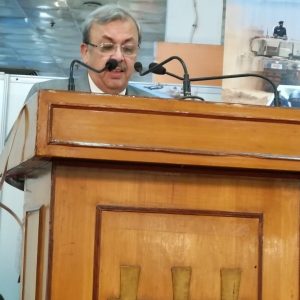 Rajiv Bhatnagar, Chairman, PHD Defence & HLS Committee stated that defence and homeland security should be tapped and explored as one of the major sectors contributing to the growth of manufacturing and becoming USD 5 trillion economy by 2024-25.
The policy initiatives undertaken by the Government in the recent years have brought about a paradigm shift in the defence sector with a renewed focus on self-reliance, import substitution, technology upgradation and indigenization, said the Study on Emerging Contours of India's Defence and Homeland Security conducted by PHD Research Bureau, PHD Chamber of Commerce and Industry released at IISE 2019.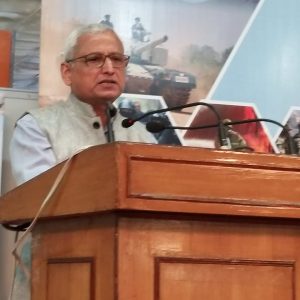 Lt Gen Subrata Saha PVSM UYSM YSM VSM (Retd), Member-NSAB and Chief Mentor, PHD Defence and HLS Committee in his remarks stated that there is a need to enhance spending in research and development and skill development of workforce to strengthen defence and homeland security in India
The theme of this year's expo-cum-conference is Make in India – For India and the World and for achieving five-trillion economy. It focuses on making the country adequately equipped with latest arms and ammunition, technologies, state-of-art infrastructure and creation of employment opportunities in the country.