Indiana-India Business Summit paves way to growth for both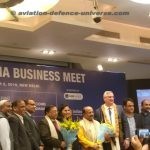 By Sangeeta Saxena/Rohit Ratan
New Delhi/Mumbai. 15 October 2019. "You can't even spell Indiana without starting with India, " said Governor Eric Holcomb at the Indiana-India Business Summit. It was two years ago when he as the first Indiana governor to travel to India established a sister-state relationship with Karnataka state and laid the groundwork for closer cooperation to mutually benefit .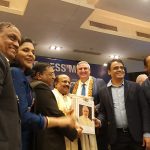 "As the IT capital and innovation hub of India, Karnataka has always believed in the spirit of partnership. Today, we live in a global village and it's only through regular exchange of ideas and visions that we can truly evolve, " he said at the second summit coinciding with Mahatma Gandhi's 150th birthday on 2nd October recently.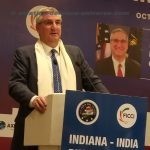 He stressed upon the need to further strengthen the existing India – US trade relations. "We are working to strengthen our Government to Government relationships, Business to Business relationships and most importantly, our People to People relationships. The only and most effective way we can do that is to be present here on the ground, " he added.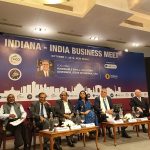 The Governor also invited Indian companies to explore business opportunities by investing in the State of Indiana. "We are here to seek new friendships, relationships and partnerships," he added. Highlighting the potential areas for investment, Eric said that Indiana government's priority area is infrastructure development and cited 6 R's (Roads, Railway, Runways, Rural Hi-speed internet connectivity, Rivers) as potential sectors for investment. "Our infrastructure program is built to connect the business globally and we want to build infrastructure of the best standards," he added.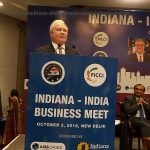 He was accompanied by James A Schellinger Indiana's Secretary of Commerce who reiterated that Indiana and India together will be leading the high technology manufacturing and global marketing of these products . State government is working to launch transpacific flights to connect to India and China. Indiana is well connected to three international ports and we can reach European coast within 17 hours. "If you invest in Indiana, we will offer you mountain of savings and ocean of opportunities," he added.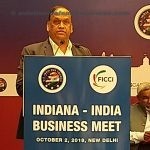 Axicades, BirlaSoft, KPIT Infosystemsinc, MSSL Wiring, Appirio, A Wipro Company, Infosys, Pradot Technologies USA and Novelis Corp. are some of the Indian companies which have not only invested in Indiana but also created a hub for defence and aviation business which will mutually benefit both the nations. Together, these businesses support more than a thousand careers and this number is expected to grow by leaps and bounds.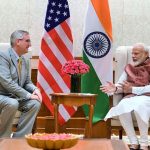 Recently Gov. Holcomb and Secretary Schellinger met with Indian Prime Minister Narendra Modi, and discussed with him close and ever growing ties between Indiana and its sister state, Karnataka, and noting the state's commitment to supporting mutually-beneficial exchanges and partnerships between Indiana and India. The Governor also met the Indian Minister of Commerce and Industry Piyush Goyal discussed shared economic strengths between India and Indiana.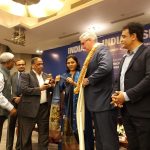 The U.S.-India SME Council presented the 2019 Gandhi Global Leadership Award to Governor Holcomb recognizing his values and leadership traits matching the ones practiced by Mahatma Gandhi of Envisioning, Enabling, Empowering and Energising for march ahead.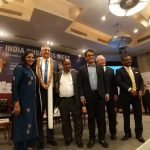 And the icing on this cake is AXISCADES which is the first Indian company  focused on engineering design, aerospace and electronics to set up a hi-technology facility in Indiana. As part of its growth plan, AXISCADES anticipates creating to 1000 jobs by the end of 2023. AXISCADES Vice chairman Sudhakar Gande said, "We are privileged to partner with Indiana to set up our North American headquarters. The state offers a central location for our business and a strong pro-business environment under the leadership of Governor Holcomb. The advanced manufacturing and high-technology environment in Indiana were key elements in our selection. We should look at the areas of tomorrow for collaboration between India and Indiana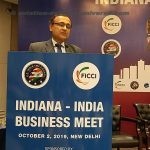 T S Tirumurti, Secretary (Economic Relations), Ministry of External Affairs, Government of India said that there is a new energy in India-US relations. "The visit of Prime Minister Narendra Modi's visit to US in many ways is a culmination of hard work everyone has done to make this relationship very vibrant," he said.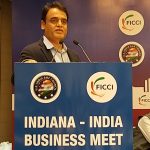 Dr Ashwath Narayan C N, Deputy Chief Minister of Karnataka said that the government of Karnataka is unwavering in its commitment to further improve ease of doing business by ensuring an environment that fosters industry, investment and opportunities. He further added, "We will also renew the sister state agreement we have with the State of Indiana, USA for cooperation in economic, educational, sports and cultural fields."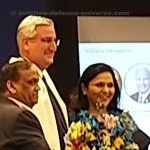 Dr Sangita Reddy, President-Elect FICCI and Joint Managing Director, Apollo Hospitals said, "We need to diversify the areas of collaboration between India and Indiana and include upcoming sectors like defence, media & entertainment, healthcare and education," and added that skilling is one of the pet projects of Governor of Indiana and this is our focus as well.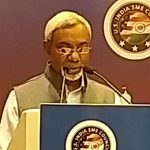 Elisha B Pulivarti, President & CEO, US India SME Council highlighted the importance of SMEs in developing the overall economy. "SMEs are the backbone that fuel the engine of economic growth and job creation," he said.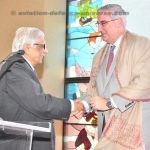 Post Delhi the Indiana delegation was in India's commercial capital Mumbai. "Indiana is the number one state in USA in manufacturing and as we grow, we want to strengthen our technological partnership with India. A part of my discussion with Hon'ble Prime Minister Narendra Modi revolved around this topic. We have also discussed sports, education and all other areas where we can partner and grow as great nations. The 6.6 million people of Indiana are waiting to see the outcome of my series of meetings with top leaders in India in the last 4-5 days. I am very bullish on bilateral relations with India and I have started planning for my third visit to this great country," said the Governor of Indiana at an interactive programme on 'Doing Business in Indiana'.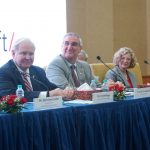 Speaking on this occasion, the Secretary of Commerce, Indiana said, "Indiana is located in the heart of the heartland and it is called the 'Crossroads of USA'. 80% of America's population can be reached within 12 hours drive and 20 major metropolitan cities, including Chicago, Cincinnati, Detroit and St. Louis can be reached in just four hours drive. We are also the electronic crossroad of USA as Indiana is home to advanced manufacturing and information technology. Indiana ranks number one in ease of doing business in Midwest and number five in the entire country as the state administration offers business friendly environment with low regulation and taxation. The state has the second lowest labour cost in USA and it is the third most affordable state in the country. Indiana ranks number one in infrastructure and the state government has planned USD 60 billion infrastructure investment in the next 20 years."
He informed that the University of Notre Dame in Indiana has partnered with India to restore world heritage site of Taj Mahal. He further pointed out that around 1002 businesses from 38 countries have invested in Indiana, thereby creating 1.95 lakh jobs.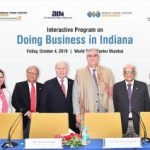 Y.R. Warerkar, Director General, MVIRDC World Trade Center said, "India is the 9th largest trading partner of USA. I am confident that this interactive meeting will open up new vistas of partnership between the world's largest economy and the world's fastest growing economy." The event was organized by MVIRDC World Trade Center Mumbai and All India Association of Industries in association with World Trade Center Indiana and Kelley School of Business.