By Cmde Retd Ranjit B Rai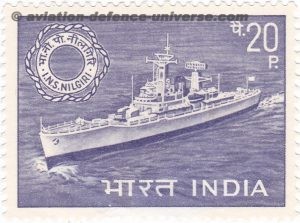 New Delhi. 27 November 2020. This year Indian Navy will celebrate its 48th Navy Day on 4th/ December in a 'No Contact Mode' without celebratory functions or the traditional 'Burra Khanas' with selected invitees.Ships will not be opened to visitors and children. The Navy, led by the 25th Missile Squadron will recall 4th December 1971 night when the Navy's three Osa class missile boats of the 25th squadron targeted PNS Khaibar, PNS Muhafiz and MV Venus Challenger off Karachi with their 45 km ranged P-15 Styx-Termit missiles in Op Trident, and sunk them. IAF Hunters under Wing Cdr Don Conquest from Jamnagar had earlier attacked Kemari oil the tanks on 4th December morning by happenstance Navy will also salute those who gave their all for our today's, and review the year gone by.
A young Electrical officer Lt Promod Bhasin later DG ATV, who had trained in Vladivostok for a year on missiles in the 1960s, tested and refueled the liquid fuel missiles at a forward Missile Technical Position(TP) set up at Porbunder and rushed the boats on their way to Karachi. Not one missile failed, earning Bhasin the youngest VSM.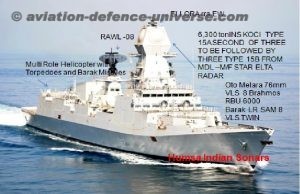 Later on 8th December in Op Python Navy's missile boat INS Vinash with INS Trishul and Talwar set the Kemari oil tanks off Karachi on fire and heralded Naval support to land forces to strike land targets, for the world to emulate.. Today Navy's large platforms are missile centric with 300 km supersonic Brahmos , 160km Klub and 140 km Uran KH-35, anti ship and land attack, and Barak and Shtil anti air missiles. The trend to arm ships with missiles was adapted from the 1971 experience. The Brahmos's missile range has recently been extended to 400km, and may see exports, the first for large weaponry.
Navies world over are the silent service, and naval activities at sea are away from public's eye, but the Indian Navy has maintained vigil, and a high tempo of exercises, practice missile firings(Pmfs) and remained in readiness for any eventuality after the Chinese PLA incursions into Eastern Ladakh in June. Ships also spent days at sea after April, to avoid Covid-19 and were replenished at sea and by helicopters. An official statement stated "The Indian Navy has remained mission-deployed and combat-ready across the IOR (Indian Ocean Region), even through rough seas during the monsoon period, towards maintaining the maritime security of the nation,"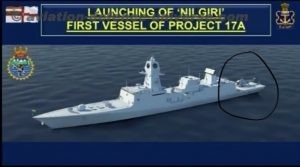 The Navy displayed tri-service synergy by deploying Mig-29Ks from Goa to operate from forward IAF air bases, and Boeing 737 P8i MR aircraft from INS Rajali near Arakkonam in Tamil Nadu for surveillance along  the Tibet border with their radars and cameras. The Navy's Landing Platform Dock INS Jalashwa and Landing Ship Tanks INS Airavat, Shardul and Magar traversed 23,000 km for 55 days and repatriated 3992 Indian citizens from IOR countries. Navy also provided medical and logistics assistance to Sudan and Kenya, in Prime Minister's vision of SAGAR (Security and Growth for All in the Region).The gesture reiterated Indian Navy's role as the principal maritime agency and a dependable net security provider.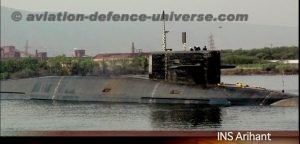 2020, is a special year for Indian Navy and though it became a Builder's Navy by 2010, it has unveiled how it has pursued the policy of Self Reliance, that Prime Minister Narendra Modi has coined as Aatam Nirbharta. Navy invariably acquired modern proven designs from aboard and ensured platforms are built in India by tweaking the design. Navy's Design Directorate improved on them with latest computer programmes to design ships in India. It all began in the 1970s with the five Leander series ship building programme at Mazagon Dock Shipbuilder's Ltd(MDSL). Prime Minister Mrs India Gandhi commissioned the 3,000 ton INS Niligiri at Mumbai on 3rd June, 1972. On a visit to India in 1973 First Sea Lord, Adm Sir Michael Pollock sailed on board Niligiri off Bombay and witnessed high speed maneuvers and 4.5 inch firings and penned laudatory words on the ship's performance, in the visitor's book. Navy got LST designs from Poland. Larger ships like the LSTs, Shivalik and Type 15s have followed.
The classified ATV project a subterfuge to build nuclear submarines was promoted in 1983 by Dr Raja Ramana Chairman Department of Atomic Energy (DAE) and Dr V S Arunachalam Secretary Defence Research and Development Organisation(DRDO), with Mrs Indira Gandhi's support and funding from the Prime Minister's Office(PMO) and DAE. Vice Admiral Bhasin former DG of the ATV with a decade and half with the project in an interview explained how Navy had bought out the Igor Dmitriyevich Spasskiy design of the 6,000 tom nuclear submarine from Russia's Rubin Consultancy with modifications for Indian conditions, along with features of intellectual property rights(IPR) called Normatives(tolerances) to safely modify the design within specified parameters. Navy insisted on the PMO and DRDO steering committee that the nuclear submarine should be built in a Public Private Partnership(PPP) and selected Larsen and Toubro Ltd. INS Arihant with K-15/B05 750km nuclear missiles was commissioned in 2016 and Navy join the nuclear Triad with deterrence from the seas. It also helped build up a maritime industrial eco-system with employment of retired personnel.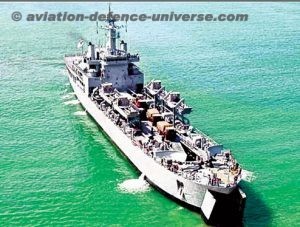 On 22nd October COAS Gen Manoj Mukund Narvane commissioned Indian designed 3,000 ton ASW corvette INS Kavaratti at Vishakaptnam built by Garden Reach Shipbuilder's & Enginneers Ltd(GRSE) with 95% Indian content, including locally produced steel, Pielstick engines from Pune, power generators and 76mm Oto Melara gun by BHEL, and HUMSA sonar and Revati radar and communications suite by BEL..
NAVY ACHIVES FULL NET CENTRICITY WITH US NAVY SUPPLIED MODEMS
India's Navy has taken part in twenty three Malabar naval exercises since 1992 with the United States Navy(USN), and with Japan's Maritime Self Defence Forces(JSDF) since 2015. To facilitate common Maritime Domain Awareness(MDA) Pentagon loaned the internet Combined Enterprise Regional Information Exchange System(CENTRIX) for the duration of the exercises with US Navy Sea Riders embarked in Indian Navy ships. Computer typed communication replaced voice communications for swiftness and safety in surface, aerial and submarine operations with net centricity.
The signing of the first of four Foundation Agreements, the General Security of Military Information Agreement in 2002 (GSOMIA), had enabled US Congress to release military equipment to India and Air Force's C-130s, C-17s, Apaches and Chinooks and P8is. 2006 the Navy bought the 13,000 ton LPD INS Jalashwa(USS Trenton) in a FMS sale for $48 million, with six second hand Sikorsky helicopters. This led to the signing of the Logistic Exchange Memorandum Of Agreement in 2016 (LEMOA) which has made it possible to order fuel and stores not only for Indian Navy but Air Force and Army and India has similar agreements now with Japan and Australia. The QUAD navies can provide mutual logistical support to each other with seamless escrow accounting, and LEMOA recently saw a US Navy P8A MR Poseidon aircraft fuel at Port Blair.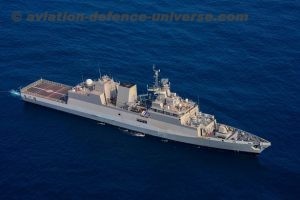 In 2018 USA and India had signed the Communications Compatibility and Security Agreement (COMCASA) for sharing and provision of restricted US communications and equipment which has a Maritime Information Sharing Agreement(MISTA) clause. Pentagon extended Internet CENTRIX access to NHQ and major ships and Indian Maritime Fusion Centre(IMFC) at Gurugram by releasing passwords and black boxes to view the Indo Pacific MDA annotated plot along with QUAD nations to track ships and submarines. It was employed in the first two QUAD Malabars held in Bay of Bengal and Arabian Seas in November.
Yet, for India's 7.515 km coast line and island territories, the IN has only 117 ships, and 17 submarines which includes two nuclear boats and 200 aircraft. Navy deserves additional platforms, as its position from the fourth largest in the world has fallen to fifth and over thirty platforms are over twenty five years of age and will need replacement. With Pakistan in alliance and in debt to China, the PLA(Navy) has ambitions to be an Indian Ocean Region(IOR) Navy with bases at Djibouti, Gwadar and Ormara. Hence on Navy Day India should hark President Roosevelt's words, "a strong Navy is the best Insurance for peace," and Pandit Nehru's "to be strong on land we must be strong at sea as Navy chants its motto, Shan No Varuna. .
(The author Cmde Ranjit B Rai(Retd.) is a defence expert and author of WARRING NUCLEAR NATIONS-INDIA AND PAKISTAN (ISBN 978-93-5158-638-0). The views in the article are solely the author's. He can be contacted at editor.adu@gmail.com)