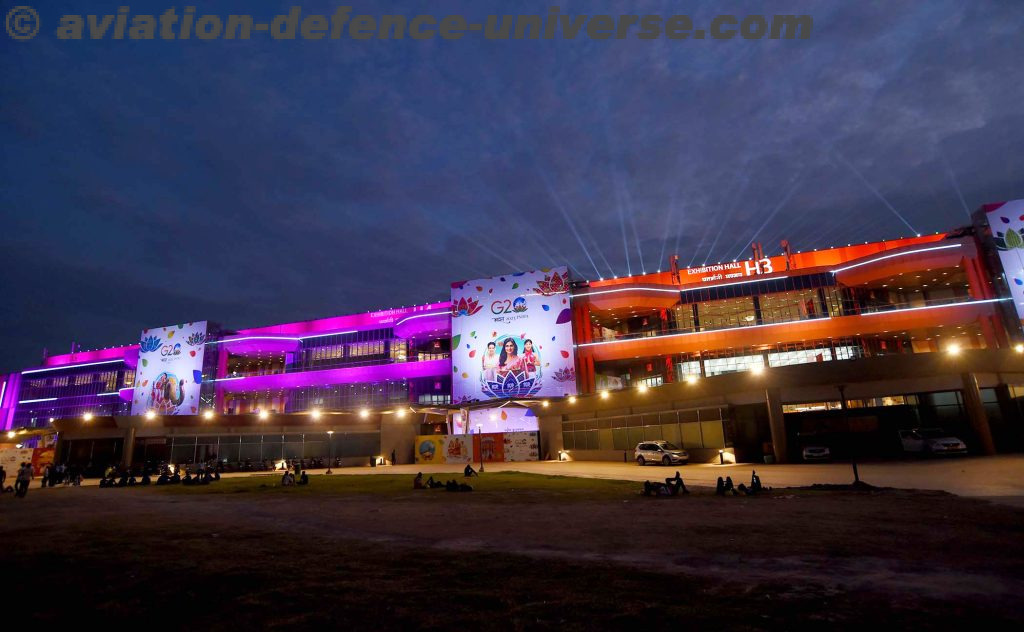 By Sangeeta Saxena
New Delhi. 08 September 2023. The underlying object of Group of 20 (G-20) is to have collaboration and coordination between the developed and developing economies. G20 is an important multilateral platform as it represents two-third of the global population, more than 75 percent of world trade and more than 85% of world's GDP. G20 plays a significant role in development and prosperity of the world. In 2007 when the world was facing economic crisis, G20 was raised to the level of heads of State/government. India as president of G20 can check its clout and influence in handling the disjointed world order.
Washington based Pew Research Centre has recently conducted a survey in which more than 30000 people of 24 countries participated. The survey which was conducted between 20 February to 22 May concluded that 46% respondents have positive view about India while 68% Indians are of the view that India's influence worldwide is enhancing. Presidency of G20 and India's participation in other international organisations and forums play an important role in building India's image. The survey also mentioned that the respondents of 23 countries were asked their views about India, 46% had favourable views, 34% had unfavourable views and 16% either did not know or refused to comment.
The world economy was suffering because of COVID-19 and Russia Ukraine war, when India took the presidency of G20 in December 2022 for one year. Hence India played a vital role and made sincere efforts to resolve significant economic issues. As Russia Ukraine war created food & energy crisis in the world, India made its efforts to help in sorting out food and energy disaster. Prime Minister Modi's contention that "today's era must not be of war" indicates that G20 under India's presidentship would follow the path of peace and tranquillity.
G20 is not the forum to discuss and solve the security issues but security issues are linked to the business matters and security plays a critical role in addressing the world economy. The importance of G20 enhances manifold as United Nations could not restore peace.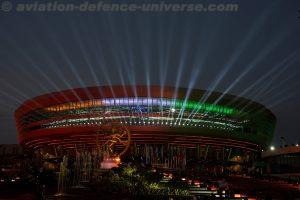 India is at the middle of troika of G20 presidents as Indonesia is the previous president while Brazil would be the next president after India. All three countries are emerging economies and would speak on behalf of Global South. India would raise issues pertaining to climate change and for providing honest deals to the developing world. The issues include lowering of tariff for weaker economies. India always raises the issues of weaker countries and would continue to do so.
The 18th Heads of State and Government Summit of G20 would take place in Delhi in September 2023. The theme of G20 is "Vasudhaiva Kutumbakam" which means "One earth. One family. One future." It is taken from Maha Upanishad old Sanskrit scripture. The theme cares not only about humans but also cares for animals, plants, and microorganisms in earth as well as in universe.
India during its presidency of one year organised more than 18 ministerial meetings, 80 working level group meetings, and 33 engagement group meetings. Besides these meetings several side events were also held. These formal and informal interactions provide Indians as well as other participants the vision about global finance and development. These meetings were held in different cities of India on diverse subjects and the Leaders' Summit would be the culmination of all these meetings. At the end of the G20 Summit a Leaders Declaration would be issued which would include different subjects reviewed and agreed during the numerous meetings.
The G20 consists of 19 countries and the European Union. India took charge of the presidency on 1 December 2022 and would handover charge to Brazil on 30 November 2023. The invitations were sent to more than 30 heads of states, top officials of EU, guest countries and 14 heads of international organisations. The summit would be held in Pragati maidan, Delhi on September 9 &10. Bangladesh, Egypt, Mauritius, Netherlands, Nigeria, Oman, Singapore, Spain, and UAE would be invitees. The G20 summit schedule includes September 3 – 6, – 4th Sherpa Meeting, September 5 – 6 Finance Deputies Meeting, September 6, – Joint Sherpas and Finance Deputies Meeting, September 9 – 10, – G20 Summit. The presidency of G20 summit which is held annually is rotating and as it does not have a permanent secretariat hence it is supported by the troika.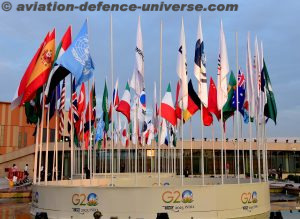 In course of one year presidency of G20 India focuses on climate change, its finance & technology. Delhi also promotes environmentally conscious practices which are part of old Indian traditions. India would also focus on energy transitions for developing economies. India would also concentrate on achieving 2030 Agenda for Sustainable Development. India would try for Accelerated, Inclusive & Resilient Growth. India would try to reform multilateralism and efforts would be made to create an accountable system in international arena. Sincere efforts would be made for promoting a human-centric approach to use of technology so that common men in various fields including education, agriculture etc. is benefitted. India is committed for the development and empowerment of women.
India is working hard on green energy and trying to restrict the use of oil and gas. The transition is important, and the world needs that rich nations with technology work with countries like India so that the use of fossil fuels is restricted. India would mention about its efforts in making electric vehicles, electric charges, and batteries. India as G20 president would push de-carbonisation and green steel agenda. India is committed to modernise cement industry, aviation sector, real estate sector etc.
The important business tycoons of India also feel that previously India's role was limited and now India's role as well as influence in international arena is increasing rapidly. India's economy is strengthening and within 10 years India jumped from tenth largest economy to fifth biggest economy and has vision to become third economy soon.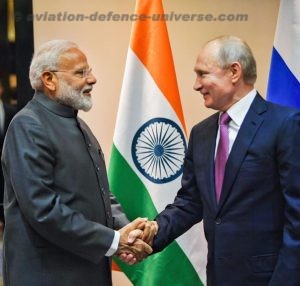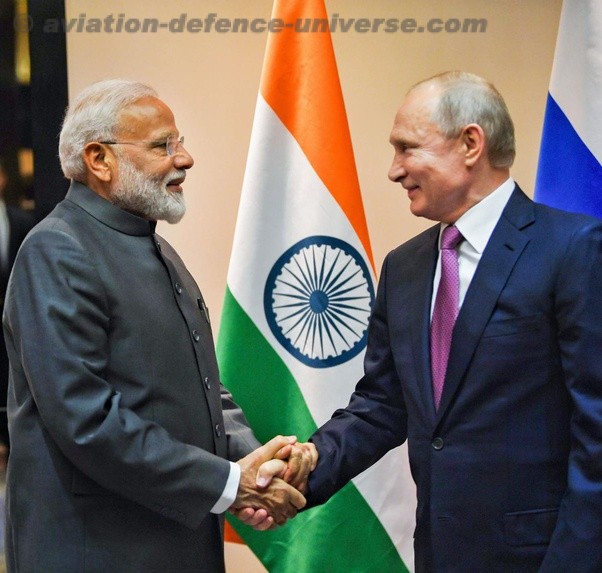 Russian President Vladimir Putin has already sent a message that he would not be able to attend the G20 summit. Russian Foreign Minister Sergev Lavrov would attend the summit on behalf of Russian President. Putin informed well in advance, and it is understandable as Russia is fighting a war with Ukraine and Moscow is facing drone attacks. However, Putin "has agreed to make his first foreign visit" to China in October after the International Criminal Court (ICC) has issued an arrest warrant against Putin in March. Russia Ukraine war has enhanced Putin's dependence on China as U.S. led NATO countries are leaving no stone unturned to weaken Russia.
President Xi Jinping attended G20 summit in Bali in November 2022 and 15th BRICS Summit in Johannesburg in August 2023, but he would not attend G20 summit in India. In his place Premier Li Qiang would attend meetings on September 9 &10. However, it is not unexpected as China was sabotaging India's G20 presidentship since beginning. Chinese representatives have not attended G20 meetings in J&K as well as in Arunachal Pradesh. Beijing also tried to block joint statements after these meetings. China also objected to India's theme of G20 "Vasudhaiva Kutumbakam." China does not want that India which has a successful landing on moon and has emerged as the fastest growing economy to project itself as a rising power. Xi does not want that India which has an attractive market become a global supply chain alternative. Beijing is also unwilling to give India a centre stage or become leader of Global South.
China does not want to solve border dispute with India. India is pressing hard for resolving border dispute but China instead of solving the issue released a new map in which Arunachal Pradesh and Aksai Chin plateau were showed as part of China. India lodged a formal protest with China for issuing a new map under which Indian territory was showed as part of China. Skipping of G20 summit by Xi is also an indication that Beijing is not interested in resolving border dispute with India. The new map also depicts major part of South China Sea as Chinese territory hence the countries like Vietnam, Philippines, Malaysia and Brunei showed their objections.
China watchers also claim that Xi skipped because he thought that he may not get a warm reception in India as Beijing supported Moscow in Russia Ukraine war. The possibility that at this time Xi might be avoiding meeting US President Joe Biden as US state Office made preparation for the same. Chinese must have assessed that it would be better if Xi meets Biden on the sidelines of the Asia-Pacific Economic Cooperation summit in San Francisco in November 2023. In nutshell Xi might have skipped G20 to snub India but it may give an opportunity to Delhi to work better for Global South and claim its leadership.