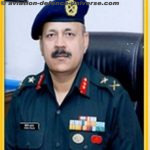 By Maj Gen (Dr.) Ashok Kumar, VSM (Retired)
New Delhi. 20 October 2022. Though the skirmishes and the local clashes had already commenced between India and China prior to 1962 war but the war itself was formally launched by China on 20 Oct 62 defying the trust and hand holding extended by India including the Panchsheel Agreement and the Hindi-Chini Bhai Bhai eco system. China backstabbed India and mauled its national pride substantially. India was just 15 years into her independence. These 15 years were also very turbulent years which included the 1947-48 war with Pakistan, integration of more than 500 princely states and forced integration on Hyderabad, Junagarh and Goa besides others.
60 years of 1962 war have passed and during these years, India too has undergone a major transformation since then. Besides defeating Pakistan in 1965, 1971 and 1999, India has also put China firmly in its place during 1967, 1987 and 2017 stand offs/conflicts. It is a sad fact that China never learnt its lessons and back stabbed India again in Eastern Ladakh on the LAC transgressing it at multiple locations. The resolution process also saw a  major event happening in the form of the Galwan clash where our losses were substantial- 20 martyrs unarmed. To ensure that we not only  secure the pre-Apr 2020 status on the LAC and avoid further loss of soldiers' lives, it is very important that we identify our challenges and start working towards that in mission mode on the war footing. It will be too late if the war commences and we start working towards the response at that time.
The response matrix has multiple domains which have to be worked upon. Some of them include enhancement of Comprehensive National Power (CNP), economic re-surgence  (we have reached No 5 slot in the world but need to fast pace our effort to surpass Germany and Japan much before the predicted IMF timelines) and security independence. The security independence will not only include robust organizations, weapon platforms and their employment philosophies in an integrated war fighting environment but entire weaponry has to be indigenous. This is one of our primary weaknesses as we had become the third largest importer of the defence equipment in the world. Such an approach has resulted in majority of defence equipment being of foreign origin and close to 70 % being from Russia alone. Besides an urgent need of saving huge outgo of critically needed finances at home, such  imports also subject us to major challenges specially when India has collusive and active threat from China and Pakistan. It will not be out of place to highlight that India has largest conflict potential borders in the world.
The country has done well to initiate the processes to reduce the import dependence by publishing three negative lists. At the same time, it has published four positive lists comprising more than 400 items (the fourth list was released during Defexpo 22) but to ensure that indigenization progresses to ensure that we have our majority equipment produced by India, certain important actions need to be taken which are covered below:
Strategic Importance of the Equipment: While India is contemplating theaterisation and other pragmatic changes,  it has to realize the strategic and operational connect of the equipment in winning the battles. While employment philosophies will look at utilisation of Air Force and other resources at the disposal of the nation as against what was done in 1962 (where AF was not used offensively) to ensure that we end up as a winning side as and when a conflict takes place with China, a distinct focus is needed on our equipment philosophy. In addition to 'force generation', the country has to create capacities for 'equipment ge as well.
Strategic Connect of MRO: The concept of holding large War Wastage Reserves (WWR) are vintage concepts. While there will be some inescapable need of some spare equipments at least in the critical categories, majority equipment generation and surge have to be created on the 'go'. This will require a robust MRO support which has to be embedded at each stage of equipment life. The national planners need to understand the contribution of MRO in keeping the equipments mission ready at the least cost under the battlefield conditions. Having announced and gone ahead with 'Make in India' all these years, it will not get the desired traction unless it is complemented with the national mission of 'Maintain in India'. Any delay will be counter-productive.
As we go ahead, battle with China and Pakistan can only be efficiently fought in case we have well maintained, battle ready and mission reliable equipment. The user's confidence in the equipment must be very high. Quality maintenance can ensure the credible equipment availability but it will be possible only if timely and quality availability of the 'spares' is ensured. Whether it is maintenance, repair or overhaul, need of suitable 'spares' is most critical.
It has already been highlighted that indigenization of our defence equipment is key to our success. For doing that each component has to be indigenized. Necessary core competence has to be developed by national manufacturers/entities to integrate these components to ensure that these clear all the operational and functional tests. Once indigenous capability of producing components, their integration and thereafter production of whole equipment is done, spares needed for MRO support will also be easy to produce and make them available. It will not be out of place to state that battles of tomorrow are battles of equipments and in turn the 'battle of spares'. If India has to be on the winning side, the following recommendations could suggest a way out in this particular domain:
Imported Equipments: Wherever these equipments exist, the components/spares must be produced indigenously where 'Technology transfer' has been done. The drawings, specs and process details available with any Government organisations/PSU must be shared with the manufacturers willing to work on these. In case, where technology transfer does not exist, the exporting countries should be contacted for 'technology transfer'. India is in a state at the world stage now wherein it can succeed in majority of the cases. Even in absence of these, substantial progress can be made by reverse engineering, research & development etc.
Indigenous Equipments: Availability of spares for such equipments is not difficult. A proper plan and supply chain management can ensure this. Modern technological sensors, predictive maintenance and No of other such processes can ensure that these are provided effectively at the least cost.
Public Private Partnership (PPP) Model: Government is encouraging the private sector in defence manufacturing. It is becoming a major success story. Majority of our equipment and spare production must be done on PPP model. It can also encourage MSME sector wherein 50% participation can be ensured from this segment. It is a crucial component of our vibrant economy.
Testing and Certification: The indigenous equipments/spares should be comprehensively tested. Once they meet the requisite parameters, appropriate Indian certification should be given. All possible testing facilities and certifications must be developed within a year in mission mode.
User Acceptance: This is a huge challenge and has to be looked at very seriously. In case of foreign OEM, the user doesn't accept the equipment unless certified by the OEM. In this process, major effort of indigenization is nullified.
In summary, LAC stand off with China is continuing for more than two years.  It is not likely to go away even in the years ahead as China has breached all the agreements. A trust deficit has been created and is likely to continue in coming years as well . It is therefore essential that indigenization is given additional push, 'Maintain in India' is declared, MRO is looked at strategically  and focused production of equipment components is done to ensure that 'battle of spares' is won  to win the battles of future.
(Maj Gen Ashok Kumar, VSM (Retd) is a Kargil war veteran and defence analyst. He is visiting fellow of CLAWS and specialises on neighbouring countries with special focus on China. The views in the article are solely the author's. He can be contacted at [email protected]).