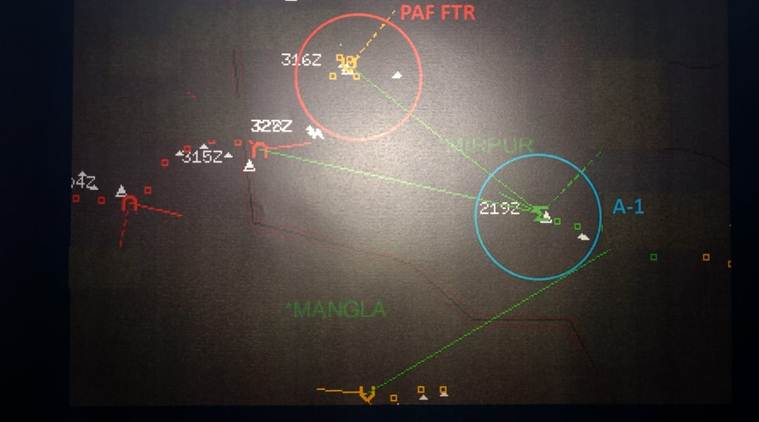 New Delhi. 08 April 2019. The Indian Air Force (IAF) today released radar images to reiterate that Wing Commander Abhinandan Varthaman had shot down Pakistan's F-16 fighter jet during the aerial confrontation on February 27, to refute the statement by the US magazine Foreign Policy which had stated that PAF's F-16 combat jets "have all been accounted for" quoting un-named US officials.
Air Vice Marshal RGK Kapoor told the press , "the IAF has irrefutable evidence of not only the fact that F-16 was used by Pakistan Air Force on February 27, but also that an IAF Mig 21 Bison shot down a Pakistan Air Force F-16." This is conclusively identified by its electronic signature and radio transcripts he added.
"The Indian Forces have confirmed sighting ejections at two different places on that day. The two sightings were at places separated by at least 8-10 km. One was an IAF MiG 21 Bison and other a PAF aircraft. Electronic signatures gathered by us indicate that the PAF aircraft was a F-16," the IAF had said earlier.
Air Marshal Kapoor added, "IAF has more credible information and evidence that is clearly indicative of the fact that PAF has lost one F-16 in the air action on 27th February this year. However due to security and confidentiality concerns we are restricting the information being shared in the public domain."