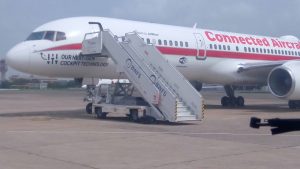 By Sangeeta Saxena
Aboard the Honeywell Connected Aircraft.
In the Delhi Skies. 04 July 2017. You need not switch off your phone at take off. Your Instagram, Facebook and Twitter pages are getting live updates. The pictures are of 'the moment'.  Live feeds keep the audience connected 'now'.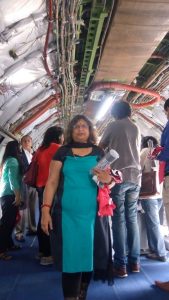 On my very basic Intex phone I am uploading four paragraphs of this sojourn. Flying both for short and long hauls is going to be a changed experience all together. Honeywell just decided to make life for us professionals easy.
The Connected Aircraft uses satellite-based systems to receive internet in-flight, and relays the internet connectivity via routers installed in the aircraft. After the social media I just decided to test the functioning of the mails and no surprises for guessing, they behave just as on ground. The 'your message has been sent' is instantaneous.
My last and final test is of uploading this story on the ADU page which has immediately opened. Wish I had carried my lap top. So lets take a break here. The story will continue after hitting the runway.