Paris. 21 June 2019. GKN Aerospace has announced that its Indian Joint Venture, Fokker Elmo SASMOS Interconnection Systems Ltd (FE-SIL), in Bangalore has been awarded a contract to manufacture electrical wiring interconnection systems (EWIS) for the Pilatus PC-24.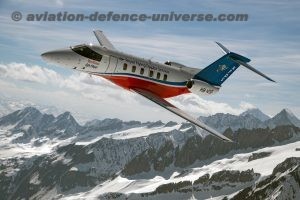 The USD multi-million contract of the program is another milestone in the business relationship between GKN Aerospace's FE-SIL and Pilatus Aircraft Ltd that currently includes the company providing wiring systems for the PC-21 and PC-7 MkII. Activities in Bangalore to start the production for PC24 EWIS involve more than 30 highly skilled operators in India. This number will grow after further production ramp-up.
More than 30 PC-24s are currently in operation around the world, including three PC-24s used as medevac aircraft for the Royal Flying Doctor Service of Australia. Pilatus plans on delivering about 40 PC-24 Super Versatile Jets in 2019 and 50 in 2020.
John Pritchard, CEO of GKN Aerospace ASEA said: "We are very proud of our continued participation in the Pilatus aircraft family. We've been producing EWIS at FE-SIL in India for Pilatus aircraft since 2015 and thanks to the team's continued commitment to quality, on-time delivery and customer focus, we have strengthened our business relationship for many more years to come."