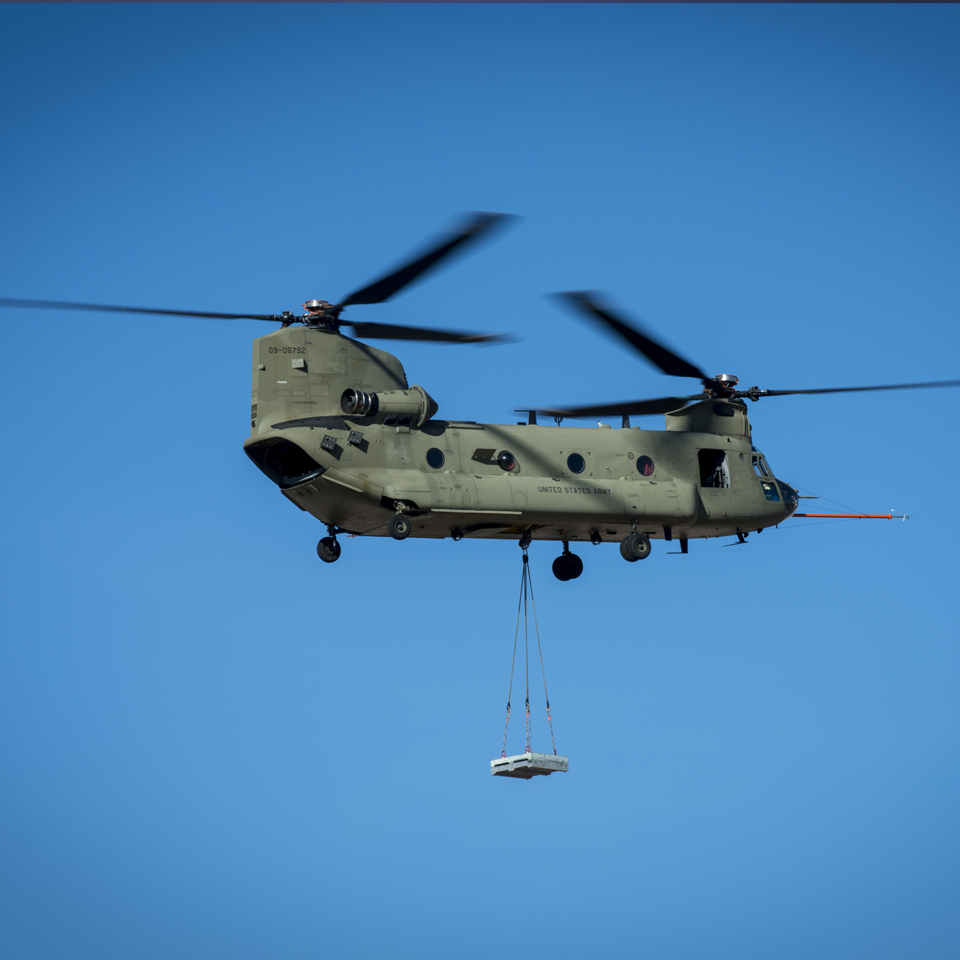 Berlin. 05 June 2022 .The German Government has selected Boeing's CH-47F Chinook for its heavy-lift helicopter requirements (STH) for the German Bundeswehr.
"Boeing is honored the German government has selected the CH-47F Chinook for its STH heavy-lift helicopter requirements. With the Chinook, Germany will operate the most affordable, proven and NATO interoperable heavy-lift helicopter. We look forward to working with the U.S. and German governments to finalize this sale under the Foreign Military Sales process. Together with our Chinook Deutschland Team — AERO-Bildung, Airbus Helicopters, CAE, ESG, Honeywell, Lufthansa Technik and Rolls-Royce Deutschland — we are committed to delivering maximum operational availability to the German Bundeswehr for decades to come."
The H-47 Chinook program supports more than 20,000 jobs and 360 suppliers in 40 states, and is relied on by the U.S. Army and 19 other countries around the globe. Chinook Block II production will leverage and strengthen the manufacturing base which will guarantee timely support to both the production line and soldiers in the field. It will ultimately enable troops to get to where they're needed, when they're needed, and get them out of danger when their job is done. With more than 950 Chinooks in 20 countries, the program continues to deliver unrivaled production, maintenance and sustainment cost efficiencies.
For more than 60 years, Boeing and its legacy companies have been a reliable industry partner to the Bundeswehr (the armed forces of Germany). From the Piasecki-designed H-21, which was the standard large helicopter for the German Army into the early 1970s, and the McDonnell Douglas F-4 Phantom jets, which served the German Air Force for many years, it has been a growing and strong relationship.
The North Atlantic Treaty Organization (NATO) has a fleet of Boeing E-3 707 Airborne Warning and Control System (AWACS) aircraft. The fleet is the alliance's first integrated, multinational flying unit and provides rapid deployment, airborne surveillance and communication for NATO operations. The NATO E-3A aircraft are based at the air base in Geilenkirchen, Germany.
Boeing's H-47 Chinook won the in Germany's Schwerer Transport Hubschrauber (STH) heavy-lift helicopter competition. The Chinook is a modern, highly capable, multimission helicopter, offering low operating and acquisition costs. The proven platform can meet the needs of the German Air Force, from troop transport, search and rescue, humanitarian and disaster relief to special operations. The Chinook is in production, ready for delivery and has a mature sustainment infrastructure. Twenty countries around the globe already operate more than 900 Chinooks, including several NATO partner countries. The U.S. Army has Chinook aircraft based in Ansbach, Germany, which would enable instant interoperability for the Bundeswehr. Boeing's technology roadmap will keep the Chinook relevant beyond 2060.