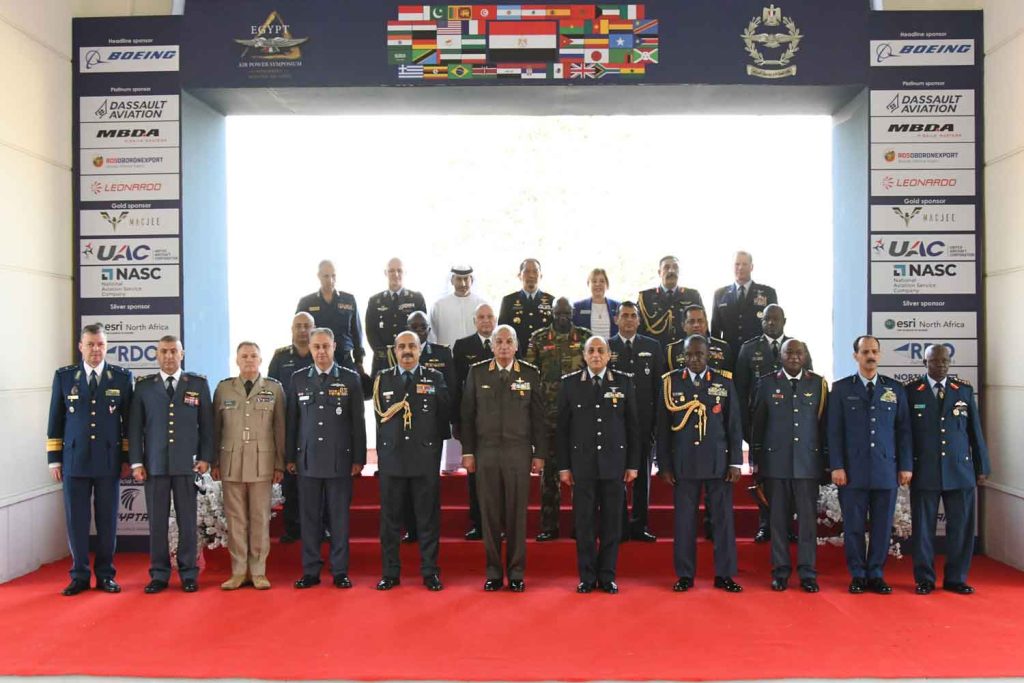 Cairo. 30 November 2021. Within the framework of the Armed Forces' keenness to organize international events in various military fields, General Mohamed Zaki, Commander-in-Chief of the Armed Forces, Minister of Defense and Military Production, witnessed the activities of the First International Forum of the Air Force, which was organized by the Egyptian Air Force under the title "Emerging Challenges" in the presence of senior commanders of the Armed Forces And a number of Air Force leaders of brotherly and friendly countries, high-profile official delegations of military experts in the field of aviation, representatives of giant international companies in the field of space technology, aviation and air navigation, with a number of local and international media covering the forum's activities.
The activities of the forum began with a speech by Lieutenant-General Mohamed Abbas Helmy, Commander of the Air Force, during which he expressed his welcome to all delegations participating in the forum, stressing the importance of organizing such events in communication and providing a healthy environment for the exchange of experiences which contribute to keeping pace with the successive developments in the field of aviation technology and science to confront potential threats.
The forum included many events, which included a presentation by the Egyptian Air Force that dealt with the role it played in confronting terrorism and threats strategically within the armed forces' actions to secure the Egyptian interests and national security, as well as the Air Force's vision of the participating countries on the most important challenges and threats they face at both levels locally and internationally. In addition to holding workshops on methods of confronting modern non-traditional threats in the light of developing the available capabilities and methods of use, in addition to benefiting from the continuous development in aviation and space sciences, a number of companies participating in the forum shed light on the most important and latest technological developments in the field Aerospace and Aeronautics.
Lieutenant-General Mohamed Zaki delivered a speech in which he conveyed the greetings and appreciation of President Abdel Fattah El-Sisi, the Supreme Commander of the Armed Forces, to the participants in the forum's activities, stressing the keenness of the Armed Forces to participate in presenting future visions based on scientific foundations to face the various challenges, praising the topics that raised in the forum and its importance in supporting the efforts exerted to maintain security and stability and to emphasize the combat readiness according to the requirements of the stage.​