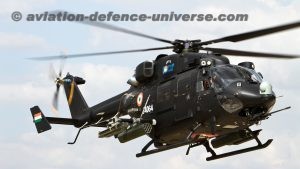 Bangalore. 03 February 2021. Two years after creating the Joint Venture NUCON ALKAN AEROSPACE PRIVATE LIMITED (NAAPL) to strengthen the "Make in India", we are proud to announce that this merger from the Indian pioneer in control systems and the French leader in ejector racks is paving the way to the future !
This JV has driven both companies to share its knowledge, skills and technology to achieve its vision and ambition for Indian market.
A joint cooperation with Hindustan Aeronautics Limited (HAL) for a Transfer of Technology of carriage system for Indian-armed helicopters ALH and LCH is already going on.
As a partner of Dassault, we are on-board the RAFALE adventure by providing the latest technology for ejection system: the pneumatic energy. We also work on Mirage 2000 to support IAF fleet through a global MRO of all airborne carriage systems.
We aspire to become a leading beacon of indigenous manufacturing and complete customer support in aerospace domain for all Indian requirements of 'military airborne carriage systems' which is a very critical part of combat worthiness of various fleets.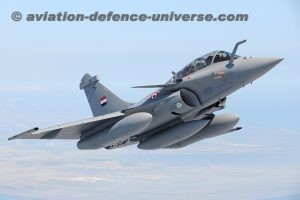 NAAPL company objective is to provide IAF the ultimate technology on new aircraft and the top support on existing ones, ensuring an optimum
operational capability of their fleet.
Mounted on more than 60 different aircraft, including Gripen, ALH-WSI, Black Hawk, and the global leader on Light Combat Aircraft, we look forward to continuing this cooperation with the Indian industry.