By Ranjit Rai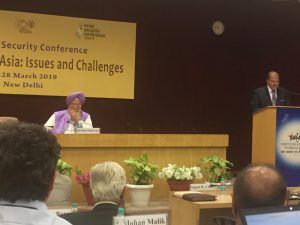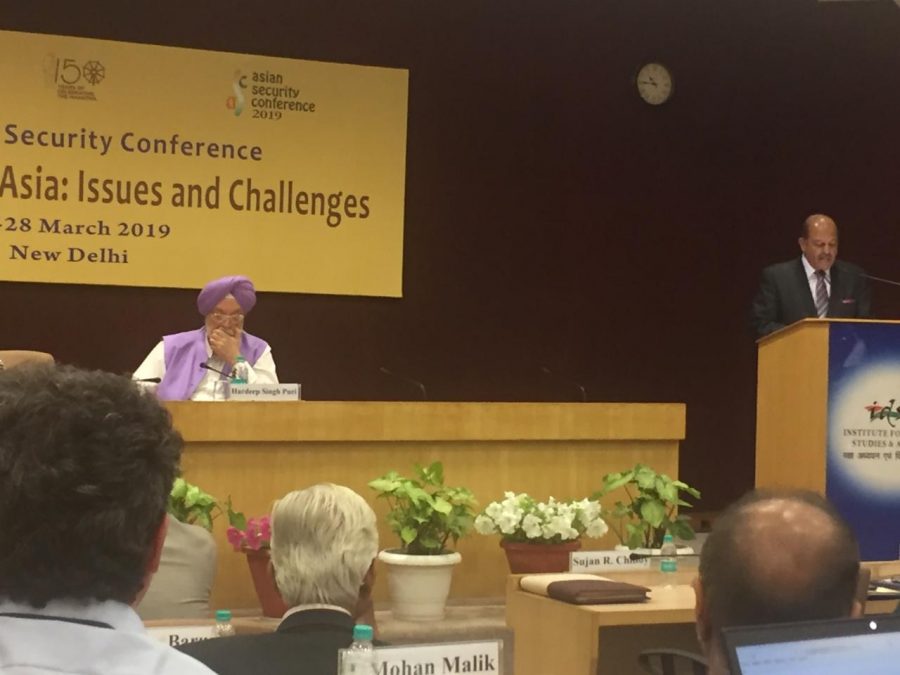 New Delhi. 31 March 2019. BRICS and multilateralism were talk of the third day at the Asian Security Conference. China's economy is overbearing and as BRIC nations do not look to security issues jointly they look to the global economic conditions to add trade, is the problem which needs solutions.
The session had all players in BRICKS putting forth their perspectives. The final morning of IDSA's biennial Flagship Conference was devoted to a session on BRICs and Prof SD Munni took the chair of the session.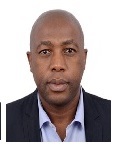 Counsellor Mandla Rametsi of the South African High Commission trained the audience attention to state that there was a change of Government in South Africa and hopes to see South Africa take more interest which had waned as nations are seeking protectionism. However he lauded BRIC summits where leaders discuss national and economic interests. "The BRICS so far have been able to focus largely on their converging interests – intra-BRICS economic cooperation; harnessing the dividends of the Fourth Industrial Revolution (4IR); and maintaining a peaceful and prosperous global order. Shaping a more just, equitable and stable global order will continue to bind the BRICS. As growing nationalism and protectionism in developed countries threaten to derail the post-WWII order, ensuring that global governance institutions such as the International Monetary Fund, the World Bank, the United Nations and the World Trade Organization reform themselves is important for their longer-term efficacy. As their share of global economic and political power has increased, so too has their interest in how the global system shapes up. Coordinated BRICS positions within these institutions will be essential if there is to be meaningful reform," he said.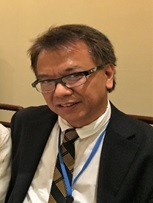 Endy Bayuni Senior Editor of The Jakarta Post from Indonesia gave his nation's economic indicators and geographic position as the largest ASEAN growing nation he debated whether Indonesia is a fit candidate for BRIC or not. "Indonesia, which has risen to the rank of a middle power in the last 20 years, will be the obvious first candidate to join BRICS if and when it expands its membership. The growing economy is the world's fourth most populous nation. If BRICS is about pushing for global reforms, Indonesia's inclusion will strengthen its hand. Indonesia brings in another factor when it comes to civilizational dialogues: Islam. The country with the largest Muslim population has proven that Islam and democracy are complimentary.," he added.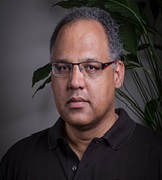 Brazil's Prof. Amancio Jorge Silva Nunes de Oliveira Professor at the University of São Paulo indicated that Brazil's interest in BRICs reduced because of its economic conditions and yet he was optimistic, pragmatic and also sceptical in his view and alluded to IBSA the other grouping that unlike BRICs exercises together. "The pendulum of Brazilian foreign policy oscillated, in a period of only five years (2014-2019), from one extreme to the other. The pendulum movement began under the government of Dilma Rousseff (2014-2015), passed through the center-right government of Michel Temer (2016-2018) until arriving at a liberal-conservative government – Jair Bolsonaro (2019). The structural conditions of the international market, and thus the preference of the Brazilian private sector, did not change considerably. however, from the perspective of the Brazilian government, BRICS gradually lost the status of a revisionist coalition of global governance. The same thing happened, albeit in an even more pronounced way, with India-Brazil-South Africa (IBSA). The expected consequence is a misalignment between discourses of the private sector, government and the international coalition itself," he explained.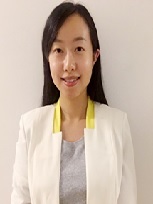 China's Dr. Hu Xiaowen is an Associate Professor in the Institute of Indian Studies, Yunnan University giving the importance of BRICs said it has contributed to promote international cooperation and lauded formation of the BRICs Development Bank. From China's perspective, the BRICS does not aim to challenge the current international regime, instead its objective is to adjust the international regime in a non-confrontational way. It is trying to reform the system of governance gradually in the context of accepting the existing rules. Furthermore, BRICS aims to forge a bigger global voice on economic issues for the group. "It is necessary to build up an institutional framework based on mutual cooperation, and urge the existing international institutions to make changes favouring the emerging economies. Thus, it can be understood that BRICS cooperation mechanism is a useful supplement to the existing international regime which can drive Asia towards a multipolar world order," she said.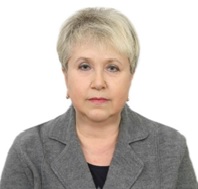 Dr. Elena Boykova a Senior researcher, from Russian Academy of Sciences made a case as it was important to go forward with a secretariat and move to remove any anti Russia actions hinting on sanctions it was assumed, Currently, BRICS represents a dialogue format that provides the five countries with the opportunity to cooperate in different fields, at the same time maintaining "freedom of action" for them. "The possibility of turning BRICS to a political union or an economic organization is not considered yet. At the same time, Russia regards it is expedient to formalize the BRICS group by way of creating a virtual secretariat, and subsequently — a permanent secretariat with headquarters in one of the member countries. In the situation of serious complexities in Russia's relations with the West, strengthening of the anti-Russian sanctions policy, our country is interested in expanding interaction and closer integration with the BRICS countries," she opined.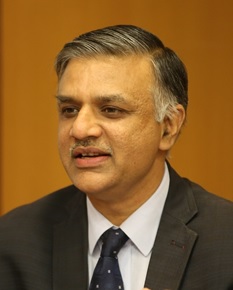 Prof Sachin Chaturvedi is Director General at the Research and Information System for Developing Countries (RIS) gave India's perspective on BRICS with the world moving to Multi Polarisation, climate change and economic accountability. "With some of the largest economies, BRICS would have to focus on enhancing capacities and skills with infrastructure that has low carbon footprints and promoting more cooperation at the level of people, rather than confining it to G2G cooperation. The future of BRICS would not only depend on the practical and strategic responses but also on how alternative global vision should be theorized and curated with empirical evidences, " he stressed.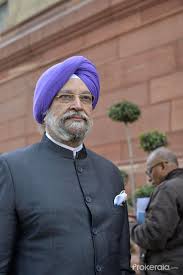 The session Q&A was held later to give way to Hardeep Singh Puri the current Union Minister of State with Independent Charge in the Ministry of Housing and Urban Affairs who gave a history of MULTiLATERISM through his experience from GATT to Geneva WTO and UN and lauded India's efforts in BRICs.
The minister spent time to laud NDA BJP Government's efforts in smart cities, housing and air and road connectivity comparing statistics with the much less done by UPA and distributed a Multi coloured booklet on achievements of his Ministry.
Four guest speakers Sanjaya Baru spoke on his doubts on data on economic parameters, DG VIF Arvind Gupta surveyed the scene and listed recent achievements, TOI Diplomatic Editor Indrani Bagchi brought the security situation in the region including a subject missed with no speaker from there and Jayadeva Ranade President Centre for China Analysis painted a picture of China with challenges going ahead.
The conference concluded," that traditional and non-traditional security challenges such as economic and military competition, climate change, cyber threats, terrorism and energy security confront the region and act as drivers for the development of interdependent collaborative structures promoting pluralism. Multilateral fora such as G20, BRICS, AIIB and the SCO, with cross-cutting membership, are also helping to shape a multipolar regional order.
Power in Asia remains fractured at various levels, marked by a lack of consensus. A 'multipolar Asia' essentially presupposes the presence of multiple powers with significant capabilities and influence, equipped to take on responsibilities and respond to emerging challenges and threats with a degree of strategic autonomy. The US is reassessing its presence and commitment to Asia at a time when China has expanded its footprint, including in the maritime space. Trade frictions between US and China and their divergent visions for the future of the region have encouraged hedging by other regional actors."