By Brig. VK Atray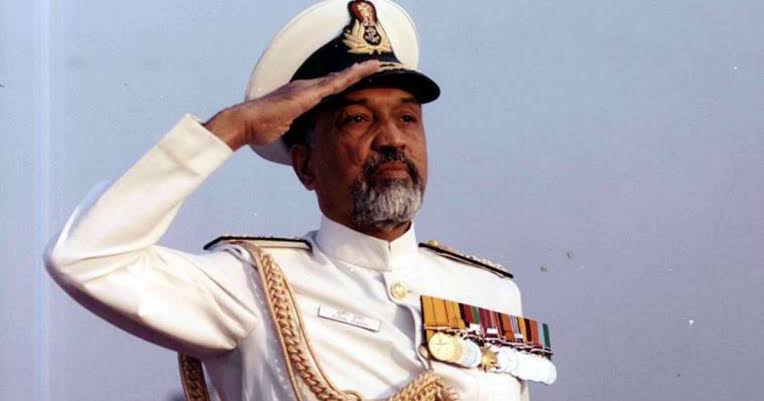 New Delhi. 28 November 2019. Former Navy Chief Admiral Sushil Kumar breathed his last around 3.30 yesterday at the age of 79 at Army's R & R Hospital in Delhi following a brief illness .
Admiral Sushil Kumar assumed charge of the Indian Navy, as the 16th Chief of Naval Staff, on 30 December 1998. A specialist in hydrography and amphibious warfare, he was  a qualified air warfare instructor.  He was an alumnus of the National Defence College and was an instructor at the Defence Services Staff College, Wellington. His training abroad included a deputation to the Royal Navy on board HMS Dampier in 1963 and a course in amphibious warfare with the US Navy at Coronado, California, in 1976. 
He participated in the 1961 invasion of Goa and in both the Indo-Pakistan wars of 1965 and 1971. As Director of Naval Operations, he was decorated with an Uttam Yudh Seva Medal for his exceptional conduct in Operation Pawan and in Operation Cactus (Liberation of Maldives). He was awarded the Naosena Medal for gallantry whilst in command of INS Ghorpad. He held operational commands and important posts such as the Vice-Chief of Naval Staff, the Flag Officer Maharashtra Area, Commander of the Flotilla in Mumbai and Fortress Commander, Andaman & Nicobar Islands. He was the Flag Officer Commanding-in-Chief of the Southern Naval Command in Kochi, before being appointed as the Chief of Naval Staff. Admiral Kumar was  part of the high-level group devising strategy during the Kargil war in 1999.He was the Chairman of the Chiefs of Staff Committee when India planned Operation Parakram, in 2000-2001, in the wake of the terror attack on Parliament.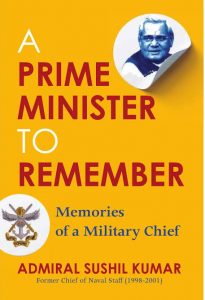 During his tenure as CNS, He was the highest-decorated serving officer in the Indian Navy, and he retired on 29 December 2001. He was a keen yachtsman and played polo on the international circuit, for which he has an international rating of 4+ goals.
He had recently authored a book "A Prime Minister to Remember- Memories of a Military Chief" which examined key decisions relating to defence and strategic affairs by Atal Bihari Vajpayee during his prime ministership and he admired Prime Minister Vajpayee for turning a "strategic tactical loss into a massive victory".
"Admiral Sushil Kumar will be remembered for his great service to the nation. He contributed to the strengthening of our maritime security. Anguished by his demise. May his soul rest in peace," the Prime Minister's Office tweeted quoting Modi.