Pre-1988 policies on border area developments were misplaced

By Our Special Correspondent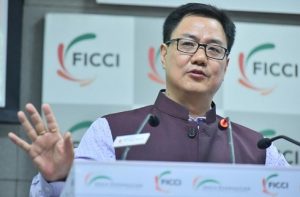 NEW DELHI, September 7, 2016. "Development and security go hand in hand and mere physical delineation of territories will not suffice. Although India has fenced borders with Pakistan and Bangladesh and the government was trying to make the security mechanism foolproof yet drug trafficking, illegal crossing and infiltration remains the order of the day," reiterated Kiren Rijiju, Minister of State for Home Affairs, Government of India.
He was addressing the FICCI-India Foundation convention on 'Homeland Security-2016: Smart Borders Management', and underlined the need for formal agreements and creation of joint mechanisms between India and its neighbours to ensure elimination of illegal crossovers, drug trafficking and infiltration. Unless India's neighbors are made to realize that it was in the interest of both countries to stop infiltration and incursions, the security of countries will remain at stake.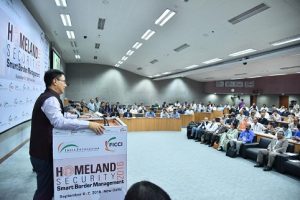 Referring to the pre-1998 era, Rijiju pointed out that India's border policy was misplaced as development in terms of roads were ignored on the pretext that it was being done to prevent the enemy from using the roads to foment trouble. This, he said, was a defeatist approach as a developed border means a developed and secured country.
"India's security apparatus can be strengthened only by promoting trade and commerce on both sides of the border which will enable the border communities to develop. This borne out of the fact that people living on the Atari border with Pakistan were quite well off as they were actively involved in physical trade of goods," he added.
Rijiju said that it was time that India's border security management and welfare of the people living along India's borders received the attention they deserve. People, he said, were becoming impatient and they wanted to be heard. Therefore, it was critical to address the issues of people on the border otherwise it will lead to a situation where they will refuse to hear us out.