New partnership will enable deployment, integration and support for GeoSolutions suite of open-source geospatial products in the UK
Horsham, UK. 05 July 2022. Envitia has partnered with Italian geospatial company GeoSolutions to provide exclusive enterprise-level deployment, integration and support for its open-source tools in the UK.
The partnership will see Envitia support its suite of products in the UK, including GeoServer, Mapstore, and Geonode.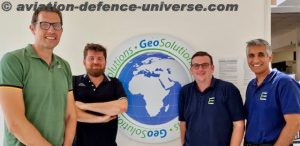 These tools provide critical functionality for companies to share, process, and edit geospatial data, manage, and securely share maps, and create, save, browse and share maps using content from sources.
As open-source software they provide transparency and a very real alternative to the proprietary solutions on the market. This embodies Envitia's values of open standards data exploitation and aligns with the company's strategy to become the leading geospatial data analytics company in the UK.
Nabil Lodey, Envitia's Chief Executive Officer, said: "Location connects the physical and virtual world so data insight based on location is a fast-growing niche. Many of our customers seek open source software solutions, or a hybrid solution using a mix of proprietary and open source software, but are concerned about the ability to deploy, integrate and support open source software. Envitia can now provide that capability as their recognised geospatial expert in the UK."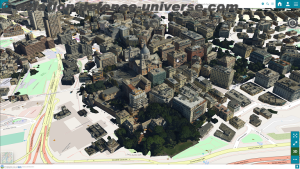 Richard Griffith, Envitia's Chief Technical Officer, who has championed this partnership said: "Envitia has used these tools for many years, and their value is well recognised within the geospatial community. We are looking forward to increasing the exposure of open source geospatial software to a broader range on customers who seek to enhance their geospatial analytics capability."
Simone Giannecchini, Founder and Director at GeoSolutions, said: "We are excited to be collaborating with Envitia to provide the highest standard of support for our leading open-source products to customers in the UK. The users of our open source products benefit from a strong open source community to share use cases and provide a very credible alternative to priority software."