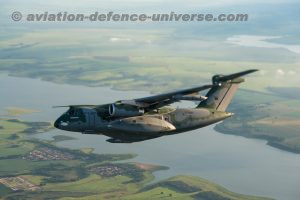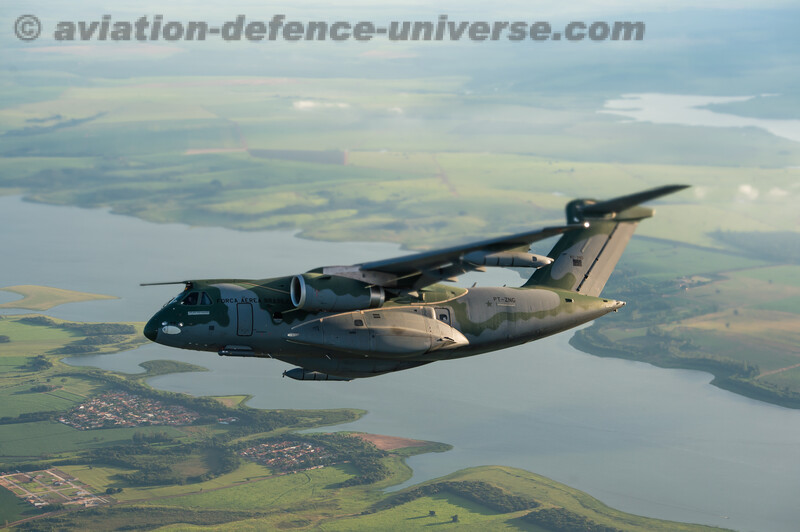 Bucharest, Romania . 13 May 2022 . With one of the most comprehensive portfolios and innovative solutions for the defense and security markets, Embraer will be present at the Black Sea Defense, Aerospace and Security (BSDA) International Exhibition, in Bucharest, Romania, to be held between May 18 and 20. Embraer's Defense & Security products and solutions, which are present in more than 60 countries, include the multi-mission transport aircraft C-390 Millennium and the A-29 Super Tucano light attack and training aircraft, in addition to broader solutions for air, land, sea, space and cyber domains.
The C-390 Millennium and its air-to-air refueling configuration, the KC-390, are the new generation of multi-role military transport aircraft already delivering unrivaled mobility and cargo capacity, rapid re-configuration, high availability, improved comfort, and flight safety, as well as optimal management of reduced operational costs through its life cycle—all in a single platform.
Since its first delivery to the Brazilian Air Force (FAB) in 2019, the KC-390 Millennium has proven its capability, reliability and performance. The aircraft was extensively used in operations to transport equipment and medical supplies, ranging from liquid oxygen to vehicles across Brazil at the peak of the COVID-19 pandemic. The FAB's current fleet of KC-390s stands at five units and all are fully operational. Together, the fleet has exceeded 5,000 flight hours in operation with a mission completion rate of 97%, demonstrating outstanding availability and productivity in its category.
Beyond Brazil's borders, the KC-390 was also deployed on international missions in August 2020, delivering support relief to Beirut, Lebanon after the devastating city port explosion in the country. The KC-390 also deployed to Haiti in September 2021 following an earthquake and a cyclone. More recently, the aircraft was deployed in Poland to rescue Brazilians and other nationals that were fleeing from the conflict in Ukraine.
The Hungarian Defense Force and the Portuguese Armed Forces have signed orders for the aircraft. Both the Portuguese and Hungarian fleets will be configured to perform Air-Air Refueling and be fully NATO compatible, not only in terms of hardware, but also in terms of avionics and communications. The Hungarian Defense Force fleet will be the first in the world to feature an Intensive Care Unit configuration, an essential feature for performing humanitarian missions.
Earlier this year, the worldwide fleet of the A-29 Super Tucano aircraft reached 500,000 flight hours. With more than 260 units delivered, the aircraft has already been selected by more than 15 air forces worldwide, with the most recent deliveries being to the Philippines and Nigerian Air Forces.