Will include solutions for Helicopters, Intelligence, EW and Training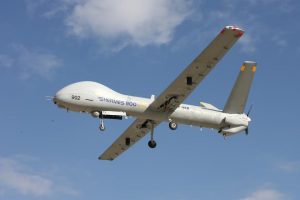 At the upcoming Aero-India Air & Space exhibition takingplace in Bangalore, IndiaonFebruary 14-18, 2017, Elbit Systems will present its holistic approach for rotary winged aircraft protection solutions, intelligence gathering and training and simulation solutions. The operational systems presented at the exhibit are interconnected with training systems, allowing enhanced readiness of all aircrew as well as mission review.
The following will be highlighted in Elbit Systems' booth (A 2.5 Hall A): 
Rotary Winged Aircraft Solutions 
HPS- Helmet Pointing System (capability demonstration) The HPS features enhanced situationalawareness including day & night color symbology and innovative line-of-sight technology. It is a proven solution for utility, multi-role, combat and maritime helicopters, operating on over 7,000 helicopters world-wide. The system allows around-the-clock mission solutions, improves flight safety, enhances situational awareness, increases survivability and improves crew coordination.
HPS offers intuitive color 3D conformal symbology that superimposes mission symbols onto the outer world scenery. This allows sorties to be carried out in degraded visual environment (DVE) conditions, when outside-cockpit vision is limited by bad weather, sandstorms, sea spray, brown outs or white outs.
ALL-in-SMALL™– Complete Airborne Self-Protection Suite
A cutting-edge, integrated Electronic Warfare (EW) suite in a single Line Replaceable Unite (LRU), with comprehensive, advanced EW capabilities, ALL-in-SMALL  is comprised of an Electronic Warfare Controller (EWC), digital Radar Warning Receiver (RWR), PAWS – IR Missile Warning System, LWS – advanced Laser Warning System and CFD – Chaff/Flare Dispensing system.
The system is extremely small and lightweight and has a modular and open architecture with multiple interface abilities. The suite can be effectively integrated with direct infra-red countermeasure (DIRCM) systems, due to its high range detection and direction finding (DF) accuracy, by operating both in the same wavelength, thus enabling extremely fast hand-over from IR PAWS to DIRCM and enhancing deception probability. ALL-in-SMALL can be provided with the following advanced capabilities : IR-Centric™, ESM, multi-spectral  threat geo-location and net-centric EW applications.
GATR/STAR is a Laser Guidance Kit installed on 70/80 mm rockets, converting them into metric precision guided weapons.Launched from a variety of platforms, STAR/GATR successfully engages soft or lightly armored, stationary or moving targets.
LIZARD™ is a family of modular guidance kits offering the option of Laser-Seeker (LIZARD2 and LIZARD3) or dual mode (GPS/INS and Laser, LIZARD4) guidance. By converting general purpose bombs into smart munitions, Lizard increases the capability to counter any stationary or moving target, day and night, in all weather conditions.
EMA 66 BD BR -Air to Ground Rocket-70mmare double based solid propellant rockets, aerodynamically stabilized by three wrap-around retractable fins for use in tactical and training operations against surface targets, able to be launched from helicopters or fixed-wing aircraft. EMA 66 BD BR has greater thrust and rotation, givingit better stability and precision in the trajectory.
EMA 40 BD BR- 70mm Air to Ground Rocket are similar to the MK 40. The rockets aredouble based solid propellant rockets, aerodynamically stabilized by four fins, for use in tactical and training operations against surface targets. The stability in fight is maintainedby a spin movement induce by means of the divergent conception of its nozzles, that provides a rotation of approximately20 rps.
Rocket Launcher LA 707 is developed to be used with 70 mm rockets (MK 40, MK 66 and similar) and isavailable for use with fixed (LA 707A) and rotary wing (LA 707H) aircraft.The launcheris light weight, witheasy maintenance coupled with high reliability operation.The LA 707 Rocket Launcher can be used in any aircraft fire control system using 5-pin connectors.
Training & Simulation 
SkyBreakerTM(videos presented in a training dome)Elbit Systems' Mission Training Centre (MTC) is a networked multi-cockpit, mission oriented training centre supporting many aircraft types. SkyBreaker provides realistic simulated battlefield training using all aircraft systems and mission scenarios to enhance all levels of pilot training. A world leader in field-proven training and simulation solutions, Elbit Systems developed SkyBreaker to save actual flight hours by presenting aircrews with high-fidelity, simulator-based training. The SkyBreaker facility houses a complex networked system designed to provide an entire squadron with the tools to practice modernair combat using SkyScen™, a sophisticated computer generated forces (CGF) solution, in a fully integrated military setting.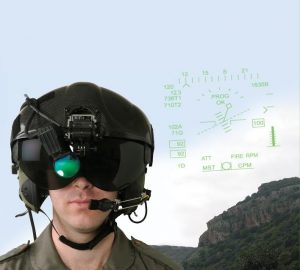 TARGO™(capability demonstration)A sophisticated Helmet Mounted System (HMS) technology that transmits aircraft avionics to the pilot's helmet, Targo represents a new generation of aviator capabilities for intense flying environments.The Targo solution enables pilots to plan, rehearse, fly and debrief using their personal helmets, providing them with increased situational awareness, safety levels and operational abilities. Targo is available in a stand-alone configuration or fully integrated with the aircraft's avionics, including the Embedded Virtual Avionics (EVA™) training solution. Targo is ready to fly, fully stand-alone, requires zero-integration configuration and can be tailored to customer requirements. Targo provides a highly-effective solution for commercial and military platforms, including fighter aircraft, air lifters, transport and trainer aircraft, as well as emergency services and general commercial aviation fixed-wing aircraft and helicopters. 
EW Self Protectionand SIGINT Solutions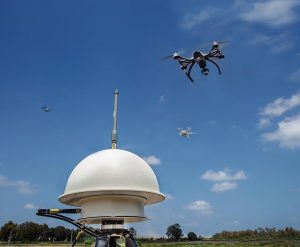 ReDrone (mock up)is anadvanced anti-drone protection systemdesigned to detect, identify, track and neutralize different types of drones at a designated airspace. The system is capable of separating a drone's signals from its operator's remote control signals, as well as pinpointing both the drone and the operator's directions. The advanced detection system provides 360-degree perimeter protection and complete, up-to-the-minute situational awareness. It can also deal with several drones simultaneously.After detecting a target, the ReDrone system disrupts the drone's communication with its operator, blocks its radio and video signals and GPS positioning data, and sends it off track, preventing it from carrying out an attack. ReDrone's infrastructure is designed for easy and rapid installation in different application areas and terrains, and is suitable for operation in all weather conditions. Its digital control unit, which is based on Android, features an easy-to-use, intuitive user interface.
iSNS Immune Satellite NavigationSystem(Presented as a model)-A highly effective Global Positioning System Electronic Counter-Countermeasures (GPS ECCM) system that enablesreliable, non-stop GPS operation, iSNSprovides full jamming immunity formultiple satellite channels and handles multipleinterfering signals and/or jammers operating onconcurrent frequencies.
Light SPEAR™ –aself-protection jammer system for Unmanned Aircraft Systems (UAS), Light SPEAR is suitable for UAS platforms due to it's extremely lightweight.The system improves the UAS' survivability and meets the growing world demand to operate and collect accurate intelligence in a highly hostile environment. This compact ESM & ECM solution is based on multiple DRFM channels, working in parallel and covering a wide spectrum. The system's 3U VPX standard allows simple integration with an array of transmitters and platforms – and its low Size, Weight and Power (SWaP) consumption makes it an ideal EW system for multiple operational platforms.
PAWS Family – Next Generation Infra-Red (IR)-based Passive Warning Systems PAWS is an operationally proven comprehensive, turn-key solution for fixed and rotary, military and civilian airborne platforms. The sophisticated IR Missile Warning Systems (MWS) enhances airborne platform survivability by providing early warning of the presence of threatening missiles – by automatic management of all types of applicable countermeasures available onboard.PAWS delivers cutting edge protection against the most challenging modern and evolutionary threats. PAWS IR- CENTRIC's capabilities extend airborne superiority by maximizing platform safety and by providing enhanced mission support.The PAWS family of systems operates as a stand-alone, self-contained system, as a part of All-in-Small™ or as part of third party's EW Defence Aid Suite (DAS).
Emerald AES-210V is amodular airborne system thatdetects, identifies and locates ground-based airborne and ship-borne radars as well as communication emitters. AES 210 is designed to meet the full range of UAS tactical and strategic mission requirements, effective even in the most hostile scenarios. Emeraldis lightweight and easy to install and to remotely operate from a ground control station.
Tactical Video Data Link (TVDL) –is a video and data receiver/transmitter system especially designed for deployment on combat helicopters. As a true video relay, fully interoperable with the latest remote video terminals, the TVDL enables displaying real-time surveillance imagery and data captured by UAS payloads or ground-based sensors, as well as imagery captured by onboard payloads, directly in front of the aircrew, and simultaneously transmitting the received video and data to tactical ground forces and to other helicopters. 
Intelligence & Electro-Optic Systems
Da-Vinci – is aman portable, multi-rotor mini-UAS platform. Designed and built from the ground up, with a real-time HD data-link, various payloads and unique control software, it is a powerful tool for a variety of missionsto support Military and Paramilitary forces. It can be deployed almost anywhere and in a wide range of weather and terrain conditions. The Da-Vinci features an automatic takeoff and landing capability, operating at an operational altitude of up to 2000 feet and is capable of performing autonomous mission flights for more than an hour.
SkylarkTM I-LEXis a next generation of the legacy Skylark I-LE mini-UAS. This man-portable electric propelled UAS is best suited for organic "beyond the next hill" reconnaissance, counter insurgency and force protection missions, as well as civil applications including perimeter security, border and coastal surveillance, anti-terror and a variety of law enforcement missions. 
Seagull™(USV model)A multi-mission, 12-meter autonomous Unmanned Surface Vessel(USV) system, Seagull is equipped to perform versatile missions with modular payload suites such as dipping sonar and torpedoes to detect and engage submarines, towed side scan sonar/ SAS and mine identification and neutralization.The Seagull USV is also designed to carry out unmanned maritime missions such as protection of critical sea areas, electronic warfare, hydrographical survey missions and more. Seagull can be operated from manned shipsor from the shore.
Music™an Infrared missile jamming turret designed to protect helicopters and fixed-wing aircraft from shoulder fired missiles. The system provides FLIR thermal camera for detection of potential threats, tracking and acquisition. Weighing only 45 kilograms the system integrates with legacy protection suites, guaranteeing unprecedented protection from both existing and future threats.
The following exhibits will be showcased at partner company booths: 
Hermes™900(showcased in 1:1 size at the AdaniElbit Advanced Systems)is a multi-mission medium altitude long endurance (MALE) UAS, with a flight altitude of 30,000 ft.and a large payload capacity (up to 350kg). A unique 2.5 meter long internal payload bay is available as part of the UAS' open architecture, capable of accommodating up to 250 kg and allowing quick modular payload installation and replacement. The Hermes 900 provides navies with a long endurance airborne maritime radar, visual intelligence surveillance and reconnaissance (ISR), automatic identification system (AIS) and optional electronic intelligence / communications intelligence (ELINT/ COMMINT) capabilities. The Hermes 900 also features an advanced satellite communication data link and is operated from Elbit Systems' universal command & control ground station (UGCS), enabling advanced mission management, highly autonomous mission effective operation and automatic takeoff and landing capability common to all the UAS in the Hermes family.
XACT Family of Products (presented at the Alpha booth) offersmicro compact image intensifier night vision monocular or dual monocular systems as well as shutter less thermal weapon sights with a built-in recorder allowing it to capture both images and videos. XACT's revolutionarily light weight allows extended usage time. Its exceptional image quality is due to high end auto gated image intensified tubes and glass optics. Multiple mounting options maximize operator adaptability.
 Serpent – a Portable Lightweight Designator / Rangefinder for Laser-Guided Munitions (presented at the Alpha booth): Serpent provides Forward Observers and Close Air Support with market leading diode-pumped technology, enabling accurate designation with low lifecycle cost and reduced battery consumption. The system is extremely light weight, optimal for dismounted soldiers.
Coral CR (Presented at the Alpha booth)is a hand-held lightweight thermal imaging target acquisition system, including a laser range-finder, compass and GPS.
Long View CR (Presented at the Alpha booth)is a highly advanced system with a unique ability to acquire long-range targets or to observe small targets, such as enemy fighters, in high spatial resolution under severe visual conditions day or night.
COAPS(Presented at the Alpha booth)is an advanced, modular dual-axis stabilized sight for MBTsand Armoured Fighting Vehicles (AFVs). Based on open architecture, it is easily adaptable tosensor additions/changes.Coapsfacilitates long-range target acquisition day and night, in bothstationary and mobile situations.
E-LynX™ Family of Mobile Tactical Communications Solutions (presented at the Alpha booth)  provides highly advanced mobile ad-hoc networking (MANET) capabilities to a variety of platforms over any terrain type and are already operational with numerous customers worldwide.
DCoMPASSTM (Presented at the BEL booth)the first electro-optical payload system featuring full digital open architecture,DCoMPASS is ahighly-stabilized, four-gimbaled, multi-sensor system delivering superb day and night intelligence, surveillance, target acquisition and tactical reconnaissance (ISTAR) capabilities in the harshest weather conditions.