Being demonstrated for the first time: a networked Strike-cell, E-Lynx SDR enhancement package and new SIGINT sensing & targeting systems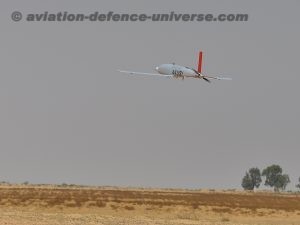 Paris. 11 June 2018. Elbit Systems Ltd. is demonstrating, the Strike-cell, a novel capability to operate networked and automated multi-sensor and fire systems combat arrays, unveil the E-Lynx Software Defined Radios (SDR) enhanced package including new vehicular and man-packed configurations, and launch two new sensing and targeting systems. These demonstrations are being displayed alongside an exhibition of a range of fire systems, C5I, sensing and force protection systems.
New Capabilities being demonstrated are:
Networked Strike Cell
Visitors to the Elbit Systems booth are being able to experience a demonstration of an operational scenario presenting a networked and automated multi-sensor and fire systems combat array. Conducted from a specially designed C2 Strike cell, the demonstration is initiated by utilizing the Torch™ C5I system running on the SDR E-Lynx communication network that orchestrates various sensors – radars, ground and airborne Electro Optic (EO) and many others – to detect, identify, verify and incriminate potential targets. Then powerful Artificial Intelligence (AI) fusion and analytical tools are applied to perform automated combat designations and call for fire processes, instantaneously analyzing and prioritizing fire systems, and optimally matching fire systems and the mission. Utilizing E-Lynx's high data capacity, a wide-band actionable video image of the target is then disseminated to relevant fire systems such as Spear mounted on a light 4X4 vehicle, the SkyStriker ,loitering munitions system, Remote Controlled Weapon System (RCWS) and infantry weapon smart sights, allowing rapid and precise fire engagement.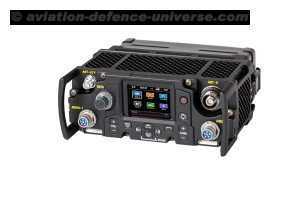 E-Lynx SDR enhancement package
In addition to new vehicular and man-packed configurations, Elbit Systems introduces several key technology enhancements to its E-LynX system including: the implementation of a unique concurrent flooding technique that extends coverage, sharply decreases delays and improves efficiencies; the expansion of range and stability of supported wave forms, which further improves usability and interoperability; and a significant decrease of size and weight that reduces the load on dismounted solders and facilitates easier installations in dense combat platforms. These enable the Company to offer an operational and backward compatible E-LynX enhancement package that provides a radio system of an exceptional immunity, with more than double the throughput and a better form factors.
MAY – wide-area acoustic sensing solution
MAY is a wide-area acoustic sensing solution, surveying its surroundings and providing real-time analysis of emanating sounds including gunshots, mortars and anomalies. Within seconds, the system will detect, define and geo-locate abnormal events, automatically providing critical information for first responders and armed forces.
 Sigmacell – an active cellular intelligence system
Sigmacell is a real-time active cellular intelligence system that neutralizes cellular communications of terrorists and criminals. Drawing on Elbit Systems' Signal Intelligence expertise, SigmaCell is designed to detect, identify, intercept and expose details of target cellular devices and their precise location. Sigmacell covers the full spectrum of cellular communications (GSM, UMTS and LTE), and is able tocapture hundreds of devices simultaneously.
 The following systems are on display at the Company booth:
Fire systems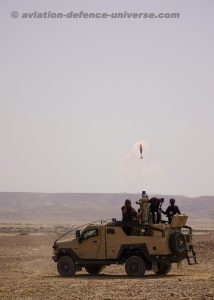 Spear (mounted on a Plassan vehicle) is an automated laying, soft recoil (less than 15 tones) artillery system that enables assembly of a complete mortar system on a light 4X4 vehicle without any modification to the chassis. Spear's interface with battle management system (BMS) enables an automated fire management that includes scheduled fire plans and target prioritization. Operated by a small crew (2-3 personnel per vehicle), Spear can fire the first round within 20 seconds from a halt, maintaining a fire burst of up to 15 rounds per minute, automatically engaging multiple targets in quick succession.
SkyStriker is a fully autonomous loitering munitions (LM) system capable of long-range precise tactical strikes. SkyStriker improves survivability by providing direct-fire aerial precision capabilities to maneuvering troops and Special Forces. The system's electric propulsion provides a low acoustic signature and enables covert low altitude operations. SkyStriker enables the operator to abort a strike up to two seconds to impact, to re-engage and in case of lack of authorized targets to order a safe return home.
Laser and GPS Guided Mortar Kit (LG2MK) provides the ability to convert existing 120mm standard mortars into pinpoint accuracy weapons, The LG2MK supports first shot hit with high probability and minimum collateral damage. Based on latest generation technologies, and conforming to new doctrine demands for lower manpower, higher firepower and excellent sensor-to-shooter performance, LG2MK is an advanced and affordable guided munitions solution for front-line infantry.
Command, Control and Communication Systems
MCTR-7200 Software Defined Radio (SDR) is part of the E-Lynx tactical SDR family offering superior operational versatility. MCTR-7200 is a multi-waveform tactical IP radio that features a uniquely designed software communications architecture, an intuitive user interface and multiple configuration options. The multi-use, single platform contains powerful programmable hardware that offers reliable triple play services – voice, video and data – simultaneously over a single narrowband tactical 25Hz channel and high speed data over wideband channels. MCTR 7200 presented at the show also includes the new vehicle configuration providing the most up to date capabilities at thirty percent reduced size and weight without compromising its performance.
PNR-1000 is part of the E-LynX™ family of SDR radios. It is the ultimate solution for armed forces who wish to provide their dismounted soldiers with advanced communication technology. The radio offers 64-member ad-hoc networking including automatic voice and data relay, significantly enhancing the soldier's situational awareness and operational effectiveness.
GRX-8000 is a high capacity and frequency hopping radio system for tactical communications. The latest generation offers NATO Band IV, smooth information feed as well as line-of-sight broadband radio relay. GRX-8000s' versatility allows the radio to multiplex IP data streams and serial trunk data at different rates simultaneously on the same link, enabling seamless communication compatible with legacy and advanced protocols. GRX-8000 is Jamming Resistant ECCM RR, enabling interference-free communications. The GRX-8000s' unique features allow it to operate at congested radio relay nodes.
HF-8000 is a multi-adaptive HF radio system for continuous long-range communications.
SmarTMR is a family of products that enable mounted and dismounted forces to maintain the flow of tactical multimedia and data information over heterogeneous tactical networks (legacy, non-IP, IP, etc.), providing the complete application platform for any C4ISR requirement. Utilizing both standard and TIGER™ routing and data dissemination protocols, the routers generate a unified "Tactical Internet" for seamless communications across the entire chain of command.
WinBMS is a networked integrated battle management solution enhancing the connectivity and coordination of maneuvering forces at the tactical level. Based on integrated sensor and weapon systems, WinBMS provides a full-scale solution both at the task force level and within the armored combat platform, thereby increasing the combat effectiveness of the combined force within the dynamic battlefield.
TORC2H™ covers all army branches and echelons, enabling universal situational awareness as well as in-depth collaborative mission planning and management based on real-time information and an always-updated common operational picture. This includes TORC2H-D, the dismounted version of TORC2H, enabling mission deployment and control of tactical units and soldiers in the specified area of operations.
Combat NG is the latest generation of C4ISR systems for field artillery. It establishes an autonomous artillery array and achieves an effective fire support process. Combat and field-proven all over the world, Combat NG manages all aspects of artillery operation, from the platform to brigade level. The solution enables a short sensor-to-shooter loop, thereby increasing the combat effectiveness. In addition to its capabilities that include supervision of all unit resources Combat NG supports decision making at tactical and operational levels.
DOMINATOR™ is Elbit Systems' command and control suite for the dismounted force member. DOMINATOR is comprised of integrated hardware components, C4I applications and an advanced in-house developed load carriage system, interconnecting dismounted forces and providing superior situational awareness and a high level of command and control.
RAPTOR (multimedia presentation) delivers open architecture computing and communications capabilities housed in a single wearable lightweight device, enabling the individual soldier to view a real-time common operational picture on an advanced display; send and receive live target and mission data; and manage all phases of combat including planning, briefing, execution and debriefing.
SmarTrack is an innovative situational awareness (SA) system that enables dismounted forces, Special  Forces and first responders to immediately locate, reliably track and monitor up to 100 members of a network in urban areas, inside buildings and in GPS denied environments, providing the forces with continual friendly forces command and control. Using Radio Frequency (RF) ranging patented technology, SmartTrack provides forces with three-dimensional location of force members. SmartTrack weigh less than 150gr per unit, and its SA output can be transmitted and read on any end user device held by either the individual operator or the commander.
Sensors
SupervisIR™ is a ground-based 24/7 infrared Wide Area Persistent Surveillance (WAPS) system that offers greater search-area coverage, pixel perfect visualization of multiple regions of interest and an easy user interface. The system is highly effective at detecting, tracking, and displaying visual motion imagery of moving air, ground and sea targets, making it ideal for border patrol, perimeter security, surveillance and counter-surveillance operations.
GroundEye™ (multimedia presentation) is a ground surveillance systems designed for wide-area persistent intelligence gathering.  GroundEye enables a large number of users to receive real-time, high-resolution imagery and even go "back-in-time" for forensic debriefing. GroundEye can be installed on masts, carried by dismounted forces or vehicle mounted.
SkEye WAPS™ (multimedia presentation) is an airborne WAPS system. SkEye provides high-resolution, large Field-of-View (FOV) to a large number of users simultaneously. The system provides unique real-time, high-resolution imagery and goes "back-in-time" aiding the decision makers to determine the primary cause of hostile events. SkyEye complements Elbit Systems' advanced ground surveillance solutions – the GroundEye and the SuperVisIR – to provide a uniquely comprehensive solution to today's fast evolving ISTAR needs.
Foxtrack™ is a light-weight and compact man-portable radar that monitors a designated area of interest as well as detects and tracks any moving target. Foxtrack can be carried by two operators – soldiers, special operations forces or security personnel.  It is deployable in a tripod-mounted configuration or can be installed on-board a vehicle.   
XACT nv – two night vision systems for the dismounted soldier: XACT nv32 – a micro Monocular or Dual Monocular Night Vision Goggle (NVG), and XACT nv33 – a micro Binocular NVG. Compact and image intensifying, both can be either head, helmet or, weapon mounted.
XACT th – two category leading of exceptional size weight and power thermal imaging systems for the dismounted soldier: XACT th64- a short and medium range weapon mounted or handheld weapon sight, and XACT th65 – a marksmen clip-on sight.
Protection Systems
ALL-in-SMALL™, a cutting-edge, integrated EW suite, offers the most advanced multi-spectral DAS and ESM capabilities combined in a single Line Replaceable Unite (LRU), delivering superior accuracy identification and location. Compact and lightweight, the system's modular design and open architecture enable multiple interface possibilities. ALL-in-SMALL is comprised of an Electronic Warfare (EW) Controller, Digital Radar Warning Receiver, Infra-Red (IR) Missile Warning System (MWS), Advanced Laser Warning System and Chaff/Flare Dispensing System. The systems' long-range detection capabilities, high DF accuracy and fast hand-over from IR MWS allow for an optimal integration with Directed Infrared Countermeasure (DIRCM) systems.
Mini-MUSIC™ is a DIRCM system that provides fixed and rotary-wing aircraft with enhanced protection against multiple missile threats. Mini-MUSIC can be integrated with various missile warning systems (MWS) for reliable and affordable protection.
ReDrone is an advanced anti-drone protection system designed to detect, identify, track and neutralize different types of drones at a designated airspace. The system is capable of pinpointing both the drone and its operator's directions. The advanced detection system provides 360-degree perimeter protection and complete, up-to-the-minute situational awareness. It can also deal with several drones simultaneously. After detecting a target, the ReDrone system disrupts the drone's communication with its operator, blocks its radio and video signals and GPS positioning data, and sends it off track, preventing it from carrying out an attack.
Land Training and Simulation
ARTIST™ is Elbit Systems' patented, embedded live and virtual training suite for commander and gunners of combat platforms, forward observers and other sensor operators. ARTIST provides an advanced and effective training system that features terrain analysis, communication, data-link and control, most suited for crew and formation levels (mounted on a main battle tank or an AFV). Operational with several customers, ARTIST enhances training effectiveness and saves ammunition costs, reducing logistic effort of two-sided exercises while increasing the trainees' safety.
Systems to be presented at GDLS booth:
UT30MK2 (mounted on an ASCOD platform) is an unmanned turret encompassing a broad range of weapon systems, countermeasures and advanced electro-optics providing combat-proven firepower for armored personnel carriers. The dual-axis stabilized UT30MK2 is designed for firing on both stationary and on-the-move targets.  The advanced fire control system enables effective day, night and all-weather operations. The option of individual gunner and panoramic commander sights – each independently stabilized – enables hunter-killer capability. The UT30MK2 system is fully overhead without compromising troop safety.
IronVision™ (mounted on an ASCOD platform) is a groundbreaking Helmet Mounted Display (HMD) system for AFVs that provides a 360-degree panoramic visualization of the surrounding environment. Integrated with critical mission data and enabling the crew to 'see-through' their vehicle's armor in real time, IronVision allows fighting in "Closed Hatches", while maintaining full situational awareness.
RCWS (mounted on a PANDUR platform) is a Remote Controlled Weapons Station that uses dual-axis stabilization and provides a high first round hit probability in all weather conditions allowing on the move engagement of both static and moving targets. The RCWS is fully overhead and light weight maintaining crew safety and offers Automatic Target Tracking and manual backup operation in case of power loss.
Laser Warning System (mounted on an ASCOD platform) Elbit Systems' Laser Warning System (ELAWS), Threat Detection System (TDS) detects, categorizes and pinpoints laser sources such as rangefinders, designators, beam riders, infrared illuminators and trainers. In addition to laser sources, the Multi Threat Detection System (MTDS) detects, categorizes and pinpoints radar/RF sources.