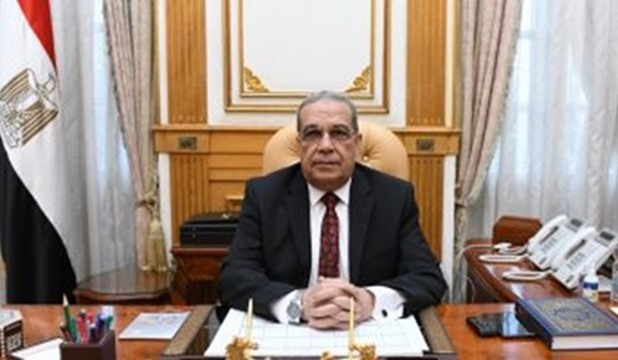 Cairo. 01 December 2021. Egyptian State Minister of Military Production Mohamed Ahmed Morsy and head of the Military Industry Corporation of Sudan Lt. Gen. Mirghani Idris Suleiman reviewed the mechanisms for improving mutual cooperation programs over the period ahead.
During a meeting with the Sudanese official and his accompanying delegation at the Military Production Ministry's pavilion at the 2nd edition of Egypt Defense Expo (EDEX 2021) that kicked off on Monday, Morsy asserted the robust historical ties between both nations.He noted Egypt has always been of strategic importance to the security of Sudan, and vice versa.
Morsy added the recent series of meetings with a delegation of representatives of the Sudanese defense industries sought to discuss progress in bilateral cooperation following the formation of a joint committee including representatives of the Sudanese defense industries, the state ministry of military production and the Arab Organization for Industrialization (AOI).Meanwhile, Suleiman stressed his country's interest in furthering economic, investment, and commercial partnerships with relevant Egyptian companies, especially those affiliated to the ministry.
Accompanying the delegation members during a tour of EDEX 2021 pavilions, Morsy introduced the Sudanese officials to the latest military products made by his ministry's affiliated companies.