By Sangeeta Saxena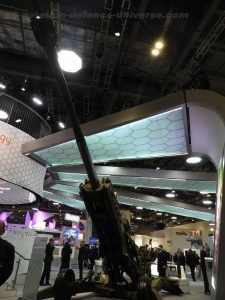 Greenwich, London. 12 September 2017. Anti-arms sale protests, long entry queues, West Gate to East Gate train or taxi rides-God forbid if you reached wrong gate-you are so near but yet too far, a newly furbished venue and the crowds thronging amidst cocktail parties in the corridors of the halls—yes it was Day 1 at DSEi as always.
More than 100 protesters have already been arrested while demonstrating against the Defence and Security Equipment International (DSEI) . Nothing new for such shows. Eurosatory and our very own DefExpo too saw such scenes in the past years. Let peace prevail- we want jobs not arms – was the sentiment outside while business was brisk as usual.
Liam Fox, the International Trade Secretary, in his keynote address at the launch of the show, defended the UK's multibillion-pound arms export industry by reieterating that if countries were unable to acquire weapons legally, there would be an eruption of unregulated sales.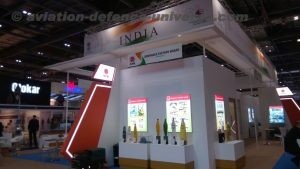 A record number of 1,600 exhibitors from 54 countries ,36,000 visitors and 2,500 international delegations made the show a success on the first day itself. Warships will soon have computer assistants with a "mind" of their own, according to Britain's First Sea Lord Admiral Sir Philip Jones."We take nothing for granted, and we certainly have challenges to work through, manpower chief among them, but in equipment terms, our future is more secure today than it has been for some time,"he added.​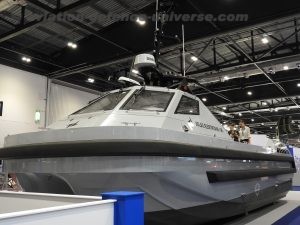 Interestingly the word of aerospace seems to have made a major foray into this years DSEi. It features the strongest aerospace offering since the show's inception. You can see the SAAB Gripen Tornado GR4, Chinook, Apache, Wildcat, Merlin, AW 159 and many unmanned platforms. The popular Air Zone is fully supported by the Royal Air Force and Joint Helicopter Command and includes a capability area dedicated to the aerospace supply chain.
In fact Air Chief Marshal Sir Stephen Hillier KCB CBE DFC, Chief of the Air Staff, will be delivering a keynote address at DSEI on Wednesday 13 September. Chaired by Air Marshall Philip Sturley CB MBE FRAeS and industry expert Howard Wheeldon, the Air Capability Conference will examine "The Next Generation of Air Capability".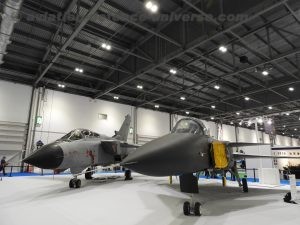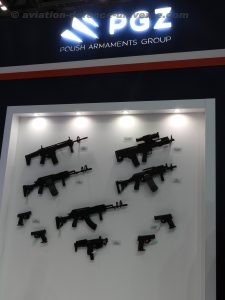 The Land Zone at DSEI sees a growth by 52% and looks to surpass the achievements of the 2015 event by introducing new features such as a dedicated showcase which will open up opportunities for even more suppliers to attend. The icing on the cake is General Sir Nick Carter KCB CBE DSO ADC Gen, Chief of the General Staff as keynote speaker.
The Land Capability Conference which took off on the Zero Day monday 11 September as part of the DSEI Strategic Conference programme is focussing on 'The Future of Robotics & Autonomous Systems in the Land Environment'. The Seminar Programme is following four central themes: Develop, Deliver, Generate and Operate, and People & Skills, focusing on transforming productivity, Army adaptation and intelligent procurement.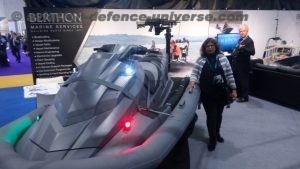 The DSEI 2017 Naval Zone is the most comprehensive dedicated Naval Zone to date has over 50 specialist naval exhibitors and is fully supported by the First Sea Lord and Royal Navy. The Naval Zone is one of DSEI's greatest strengths with 16 nations represented, twice as many than the 2015 edition. It's a popular draw for the maritime sector with its unique dockside positioning from where the moment you step out of the doors on the river side you can see the eight warships and a number of rotary assets that operate in the maritime domain docked.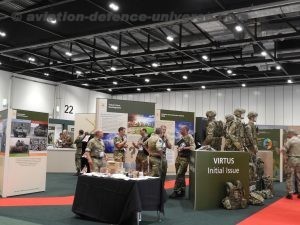 Admiral Sir Philip Jones KCB ADC, First Sea Lord and Chief of Naval Staff delivered two keynote addresses at DSEI 2017. The first on Day Zero, Monday 11 September at the Maritime Capability Conference. The second as the opening keynote in the Naval Zone on Tuesday 12 September on the exhibition floor.
The show this time also has a dedicated Security Zone which showcases security equipment and systems to counter priority threats, such as cyber attacks and terrorism, as well as an enlarged special forces and tactical equipment area.
The Minister of State for Security The Rt Hon Ben Wallace MP will be making a Keynote Address on the 13th September. In 2015 the security zone was a huge success which resulted in a record number first-time exhibitors showcasing the latest equipment and technologies in conjunction with a catalogue of prime contractors such as Fujitsu, Dell, BAE Systems – Applied Intelligence, BT, CISCO and Intel. This year the zone sees an increase in the form of CEIA, Palo Alto Networks, International Armoured Group, Barrett Communications, SFD Global, H. Henriksen, Bergans and BeaverFit.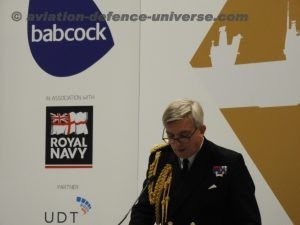 A Joint Zone has a plethora of products from exhibitors within the following sectors: C4ISTAR, Communications, DIO, Electronic Warfare, Joint Enablers, Logistics, Medical, Robotics & Telemedicine. Medical Innovation Zone this time has an area expanded to include more companies along with an award winning demonstration area which will once again being organised with a team from Defence Medical Services (DMS) Medical Directorate. Joint exhibitors are displaying products from over 100 categories including C4ISTAR, Cyber Warfare, Defence Intelligence, Electronic Warfare, Information Systems , Joint enables , Logistics, Medical, Robotics, Signals Intelligence and Telemedicine. Commander – Joint Forces Command General Sir Chris Deverell will speak on Operationalising Warfare In The Information Age concept.
The stalls and halls were thronged with delegations of the visiting armed forces and government bodies, not to forget the army of industry manufacturers and suppliers who were looking to both buy and sell. Overall DSEi took off on a positive note and promises to promote good business along with creating a stable platform for the buyers and sellers under one roof.
---