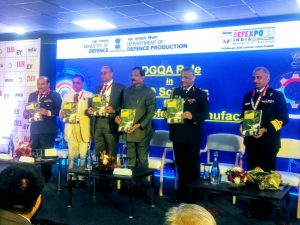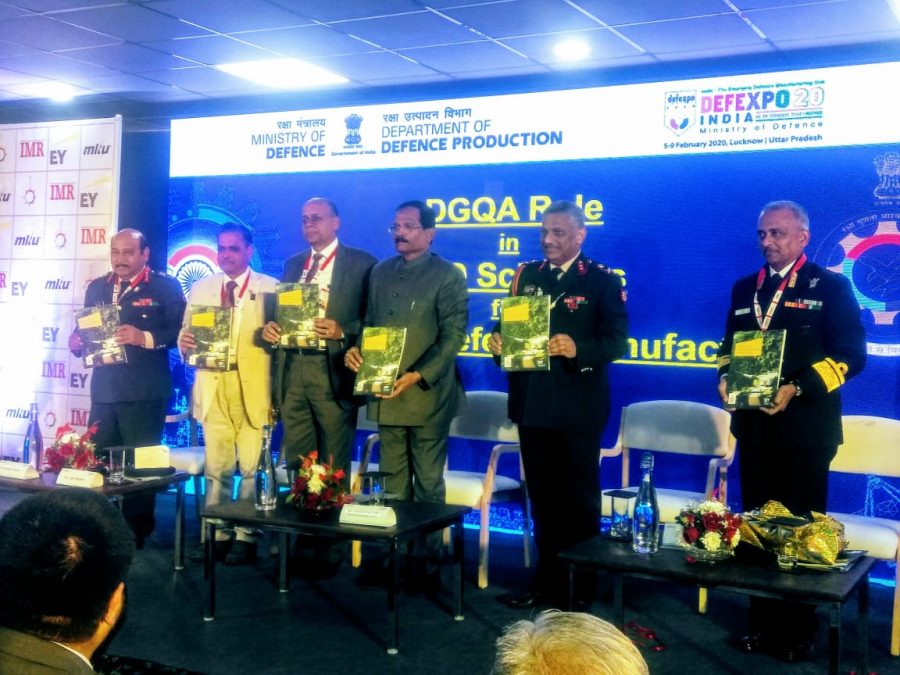 Lucknow. 08 February 2020. DGQA conducted a seminar to spread awareness about the various Schemes of MoD to facilitate the domestic defence industry. The theme for the seminar was 'DGQA's Role in MoD Schemes for Incentivizing Defence Manufacturing'.

The Chief Guest at the seminar was MOS(Defence) Shripad Naik. The Keynote address was delivered by Dr Ajay Kumar, Defence Secretary.
The seminar was attended by the Captains of Industry, senior government officials and delegates from industry associations and academia. The seminar showcased the proactive role played by MoD to realise Hon'ble Prime Minister's vision of 'Make in India'.

The seminar concluded with releasing of a Knowledge Book highlighting and showcasing following DGQA Schemes launched / being launched by the Department of Defence Production:-

Mission Raksha Gyan Shakti: This Scheme aims at inculcating IP culture in Indian defence manufacturing ecosystem. An Intellectual Property Facilitation Cell (IPFC) has been constituted which within a period of one and half years, has trained more than 15,000 people on IPR and enabled filing of more than 1000 new IPR applications. The plan also aims to establish a structure which allows full deployment of novel ideas and innovation for achieving self-dependence in defence sector.

Self-Certification & Green Channel: Accord of Green Channel Status and self certification to qualifying Indian firms is expected to cut down on inspection timelines and costs in foreseeable future. These schemes are meant to target mature products where domestic defence industry has gained reasonable expertise in the technology deployed.

Defence Export Promotion Scheme (DEPC): The DEPC has been launched with an objective to provide an opportunity for indigenous manufacturers to market their products globally and to enhance annual defence exports to 35000 crores by the year 2025.

Third Party Inspection Scheme: Under this Scheme Third Party Inspection (TPI) agencies will undertake Quality Assurance functions for defence stores manufactured by the private industry within India.

Defence Testing Infrastructure Scheme (DTIS): The MoD/DDP will facilitate in setting up about 6 to 8 state of the art test facilities by providing a Grant in Aid of Rs 400 Cr. This will provide a major impetus for domestic defence industries as defence testing and certification infrastructure is not available in the country which is necessary requirement for manufacture and production.